Taylor and Dain are the first couple to wed on our Plaza this spring. They both work/live in Alaska but wanted to wed on the river in Salida.  Many of our weddings at the SteamPlant are destination weddings.  Call us and we can send you a packet of information today!  Or email shannon@salidasteamplant.com.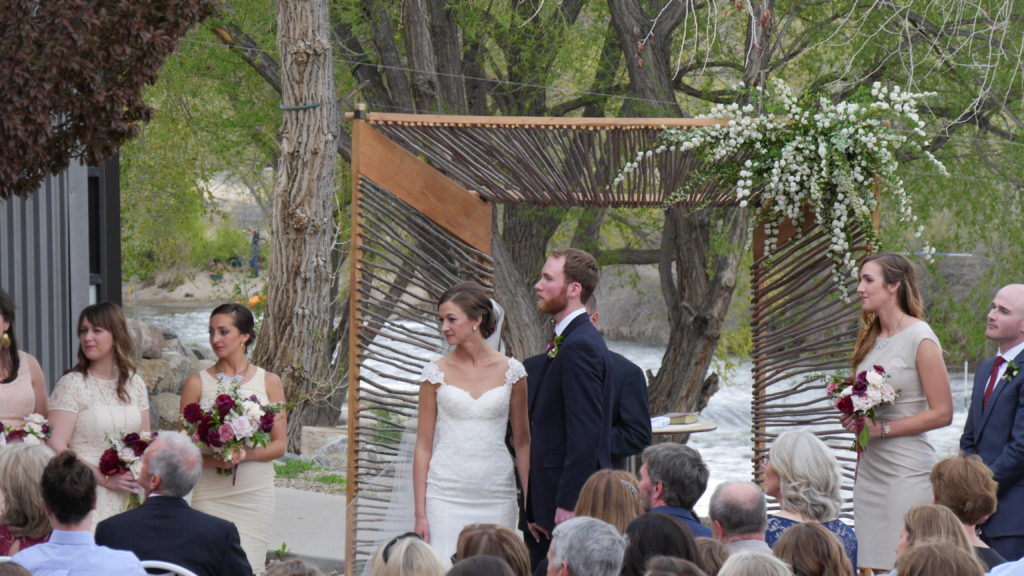 That is the SteamPlant Arbor in this picture. Taylor's florist added a few flowers to the right hand corner. A beautiful touch that only takes a few moments to add.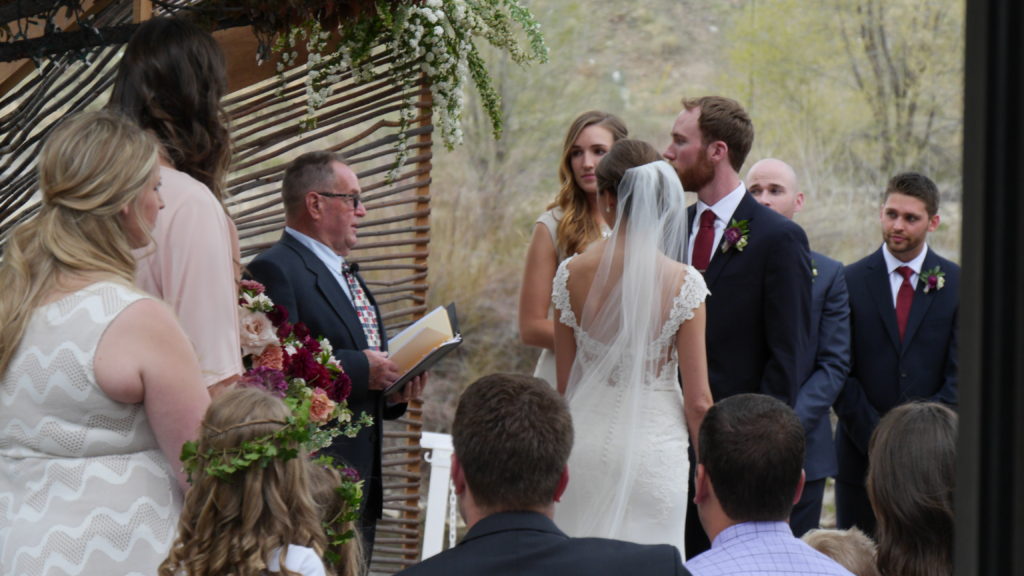 Their officiant, Smoky, has been a part of their family for years. He was Taylor's youth pastor and they used to take trips to Chaffee County each summer for rafting and climbing. This area holds a special place in their hearts.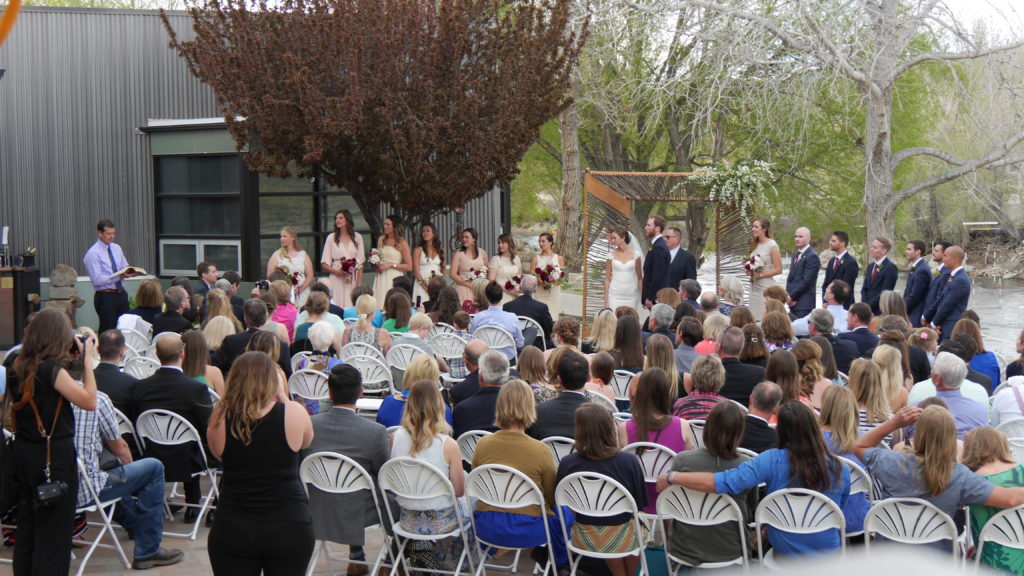 Taylor & Dain both have seven attendants, Dain's sister being the first "groomsman" on the right. They chose to marry on the Northwest corner of the Plaza, you can see the Arkansas River just behind them.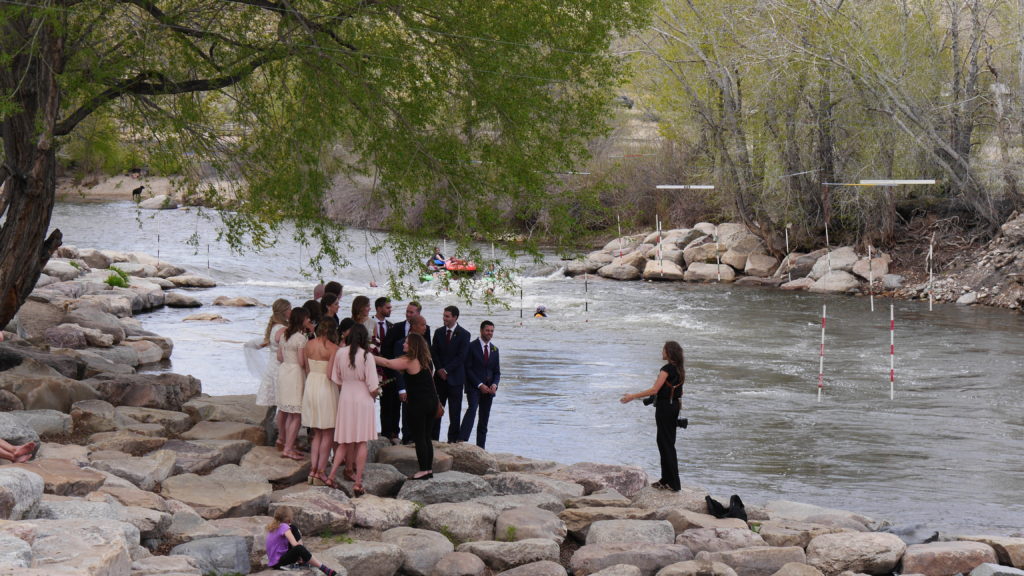 After the ceremony, as the chairs are being cleared away, and the guests are enjoying Happy Hour drinks, the bridal party retreats to the river bank for a photo shoot.