I truly enjoyed helping Courtney and Eric with their wedding day. The true meaning of the day was not lost on this calm and endearing couple.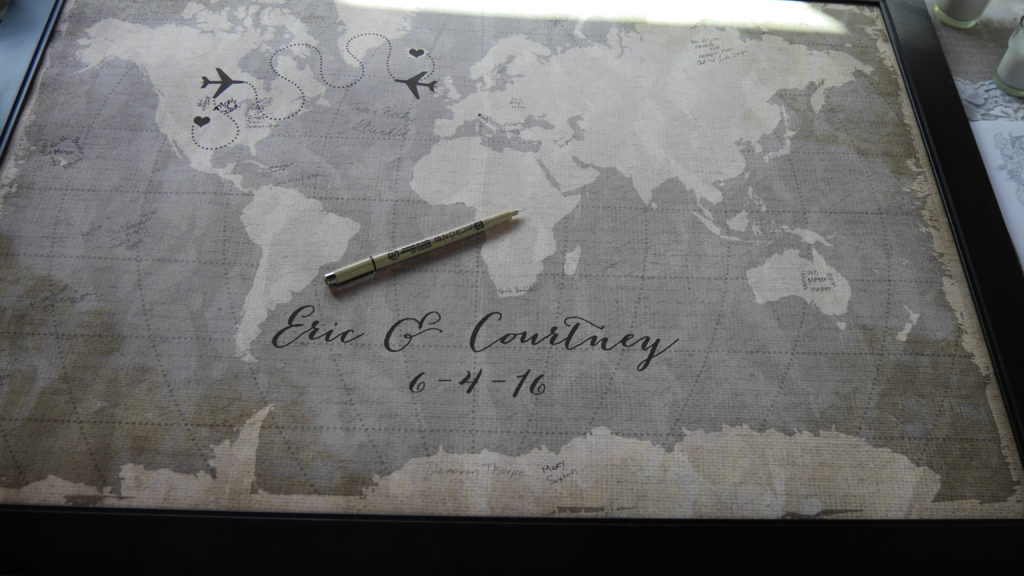 Great, functional, guestbook idea! Hang your memories on the wall after your wedding day.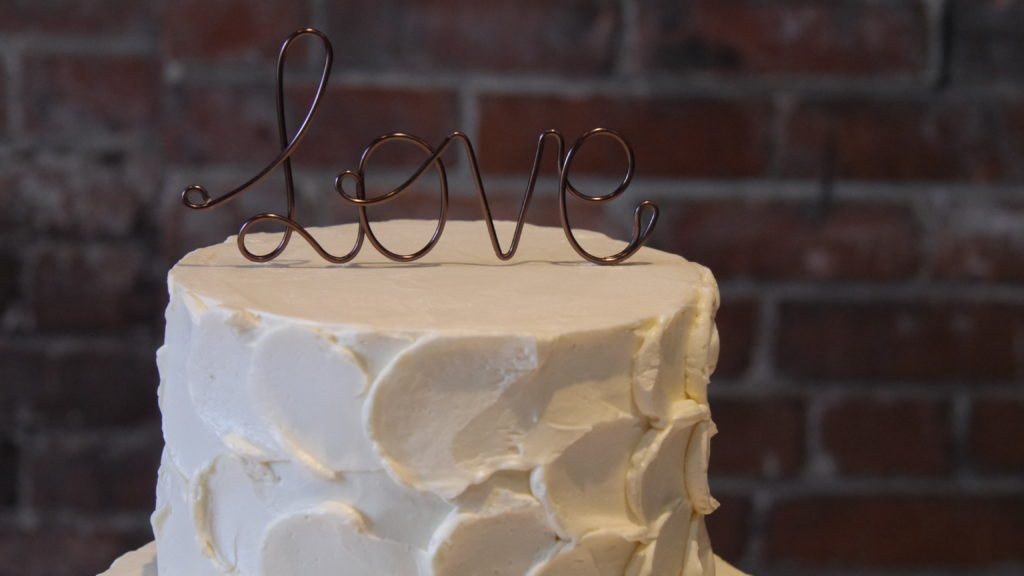 Loved this metal, cursive, cake topper.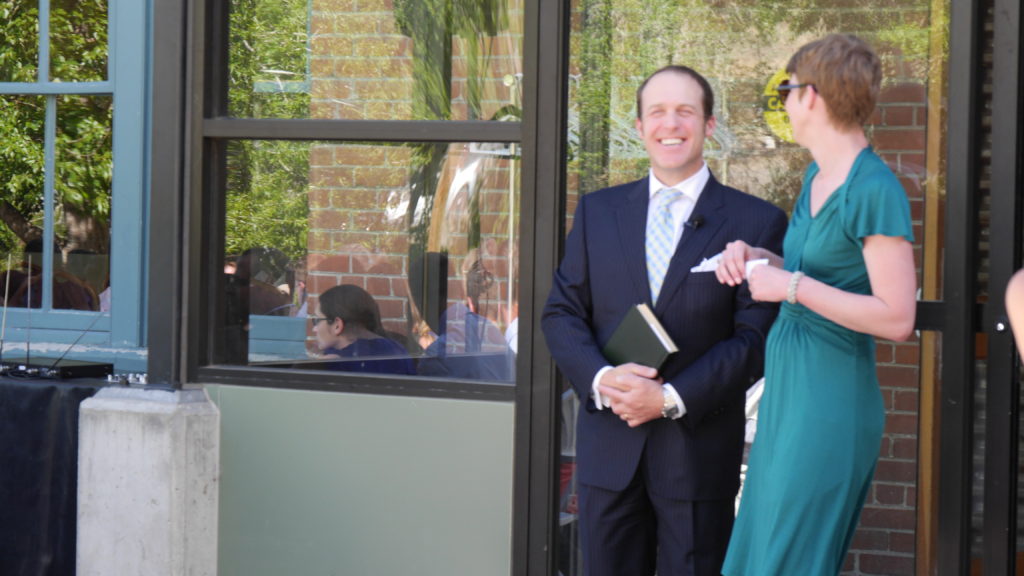 Courtney's friend is pictured here with their officiant, pre-ceremony. Bride's, it is always helpful to have a good friend as the "go to" on your wedding day. That way all the little decisions that need to be made on alcohol or music can be handled through a trusted source and leaves you to enjoy your celebration, responsibility free.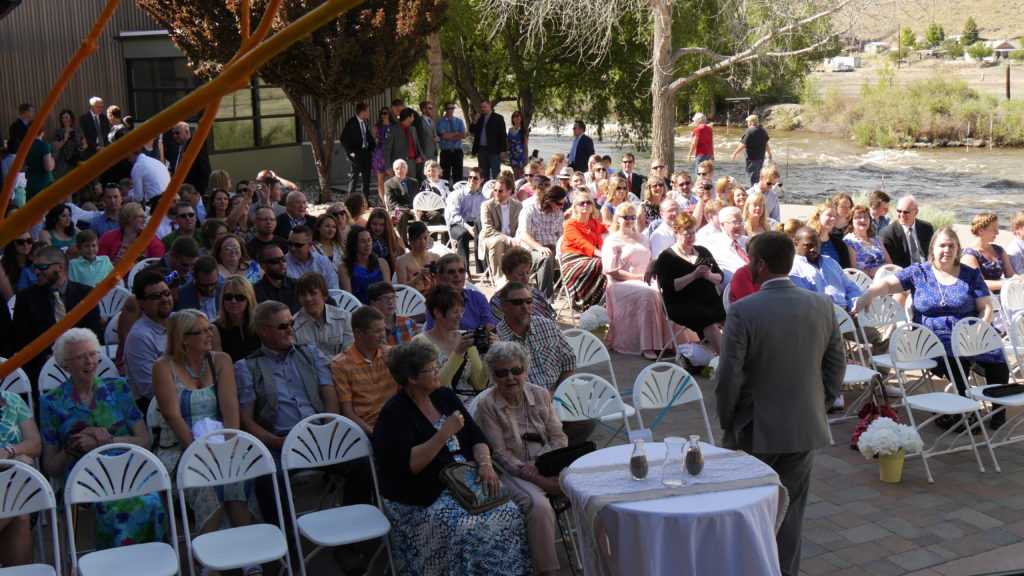 In the fore front of this photo is a table for their Sand Ceremony. A Sand Ceremony or Blending of the Sand is a unique way to symbolize two lives becoming one. This is also a great way to incorporate children or family into the wedding ceremony.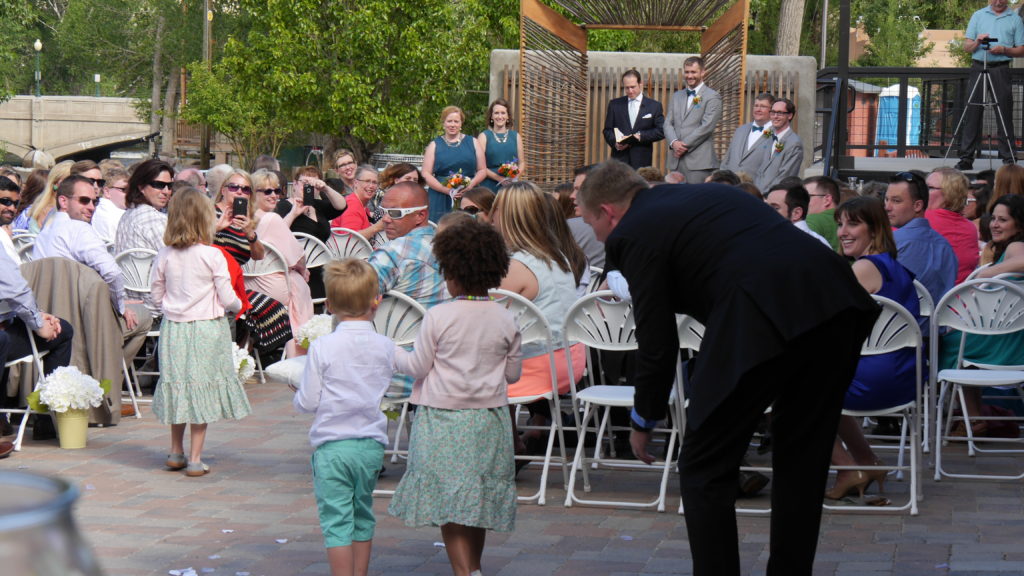 Flower girls heading down the aisle. There is actually a significance behind the flower girl. Her purpose is to lead the bride forward and symbolize the innocence fading away, and her role as a mother and wife coming forward. While rose petals is the preferred choice of most brides today, the tradition began in Ancient Rome, where the flower girl serviced the bride and groom by carrying wheat and herbs. This was to bless them with prosperity and fertility.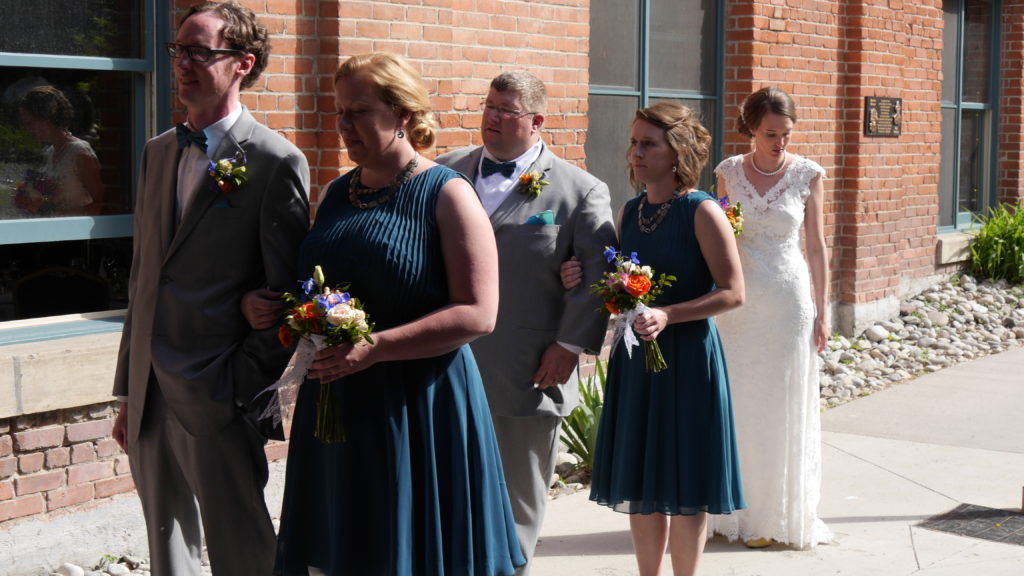 Courtney having a rare moment to herself prior to the ceremony. These moments last with a bride throughout her life as the emotions of the day settle into her heart and head.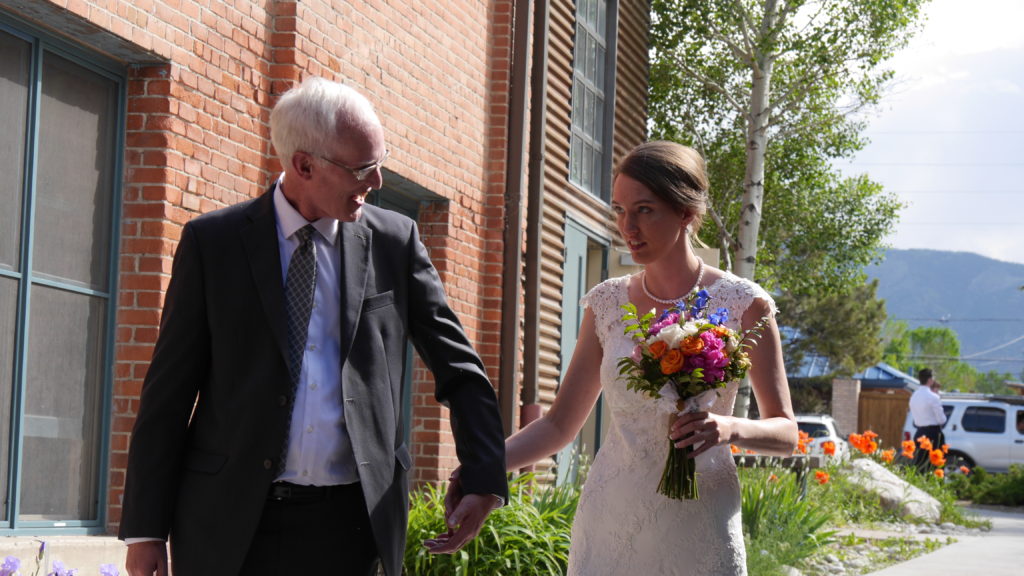 Courtney and her father right before they walk down the aisle of her SteamPlant Wedding.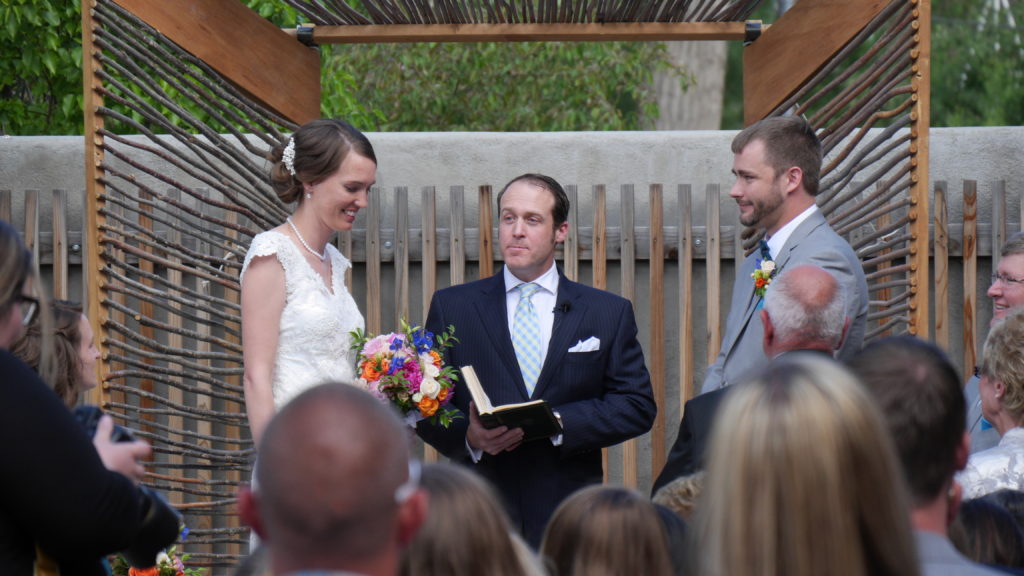 Courtney's sweet laugh, and the look of love in Eric's eye, makes this my favorite picture of the lot.
If you are looking to have a SteamPlant Wedding send me an email to shannon@salidasteamplant.com.  I would love to show you around and answer your questions.