Mark your calendars and get ready to fall in love with Chaffee County, one of Colorado's most incredible wedding destinations!
The Heart of the Rockies Wedding Association invites all brides- and grooms-to-be to our modern, reception-style showcase on Saturday, January 27, 2018 from 1-4 pm in the SteamPlant Ballroom.
This fun event–formerly known as "The Un-Bridal Show"–has been a huge success for the past three years. This year, we've decided to change the name to "Mi Amor," because we felt using the word "bridal" wasn't all-inclusive.
But rest assured that the event has changed in name only! "Mi Amor" will look and feel like a mock-wedding reception. Vendors and brides- and grooms-to-be will mingle on the ballroom floor, with the opportunity to taste food from caterers and bakers, see live table displays and floral arrangements, and perhaps even have your photo taken in a photo booth!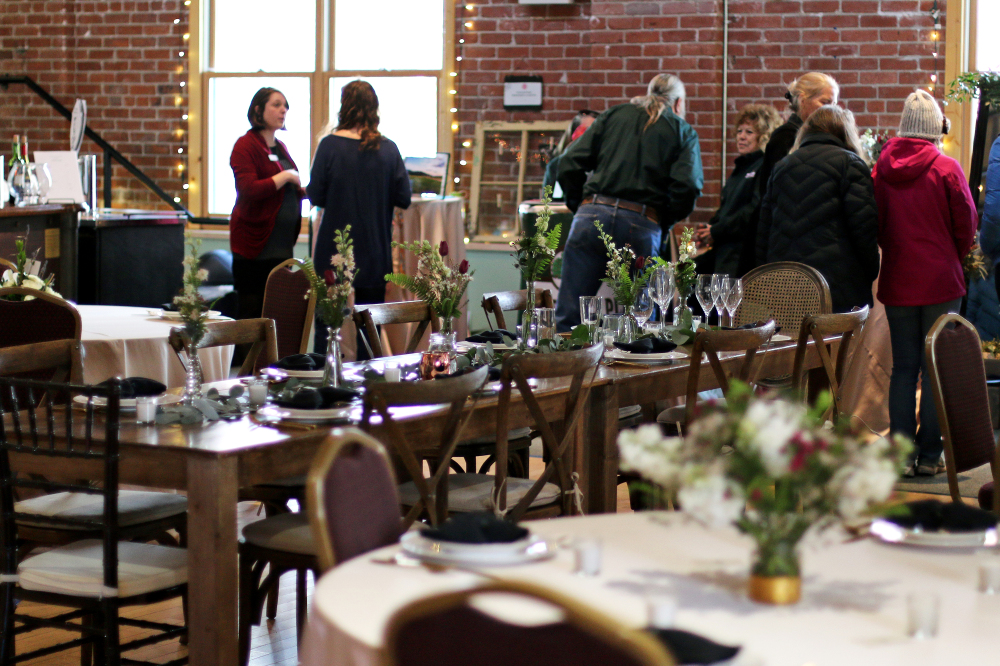 Some vendors will have a small booth space to showcase additional work, but the focus of Mi Amor is to meet and mingle — not be stuck behind a table.
---
Details
Our next show will be at the historic Salida SteamPlant Event Center on Saturday, January 27, 2018 from 1-4 p.m.
Everyone is welcome to attend and admission is FREE!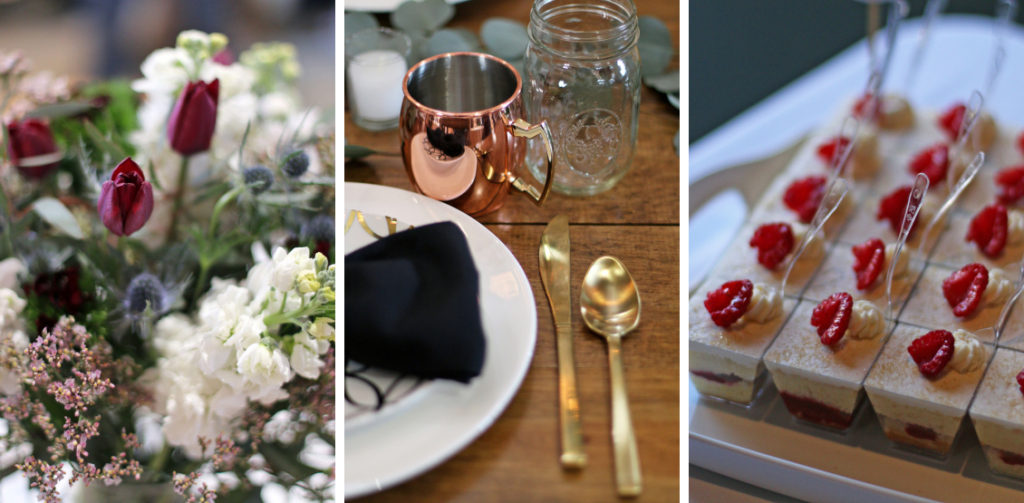 Come meet Chaffee County's many talented wedding vendors, from florists and musicians to caterers and photographers, in a relaxed, friendly atmosphere.
In addition to meeting vendors, the venue will be styled in different themes to give you some ideas for decorating your own reception, whether it be at the SteamPlant or another venue in Chaffee County.
Come for inspiration and even book professionals on the spot!
---
Pre-Register & Win
Couples who pre-register will receive a FREE glass of champagne and extra chances to win AMAZING door prizes!
To register, please fill out the Couples Application and email to heartoftherockieswedding@gmail.com.
---
Vendor Registration
If you are interested in being a vendor at this non-traditional wedding showcase, please fill out the 2018 Vendor Application.
All vendors MUST sign up by January 7. NO EXCEPTIONS.
---
Vendors pictured above:
Photography: Phreckles Photography
Cake: Layered Confections
Flowers: Rancho Verde Flowers
Rentals: Settings Event Rental
Event Styling: Knot Just Another Wedding