Now that there is a slight breather, though the SteamPlant is still busy November is not a huge Wedding month (a little hint…November gets you a discounted rate and if you find a nice, white, fur wrap you will be a stunning fall bride).
I am able to share with everyone our latest wedding couple Karen and Aaron, they are an adorable couple who brought their family and friends to Salida, Colorado, and the SteamPlant, to celebrate their union before taking a honeymoon to Kauai, HI (slightly jealous!).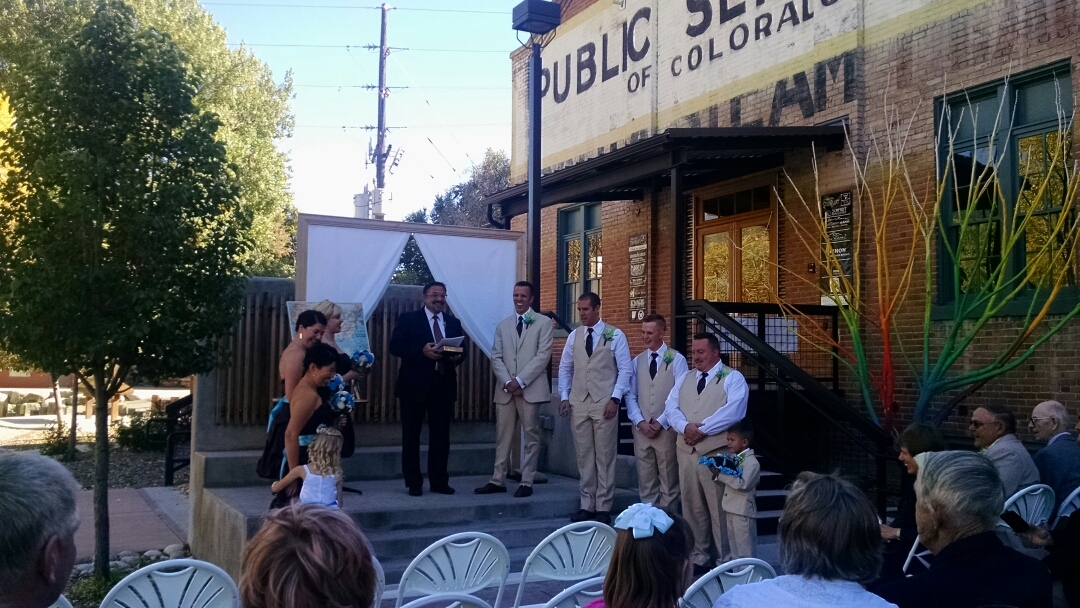 Bridesmaids and Groomsmen waiting patiently for Karen and Aaron on the Plaza of the SteamPlant.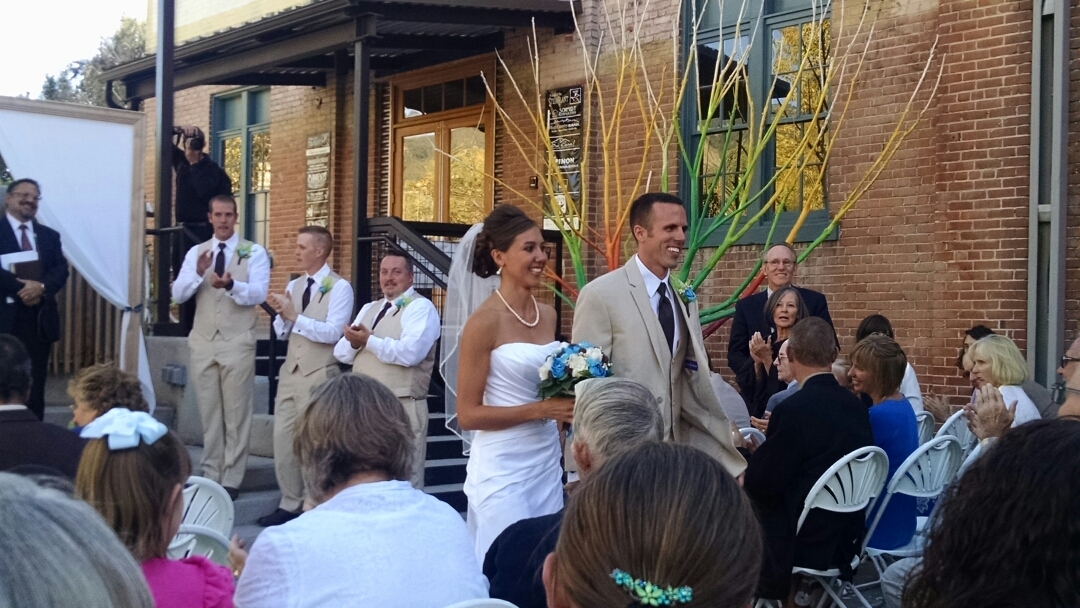 Mr. and Mrs. (all smiles) walking down the aisle.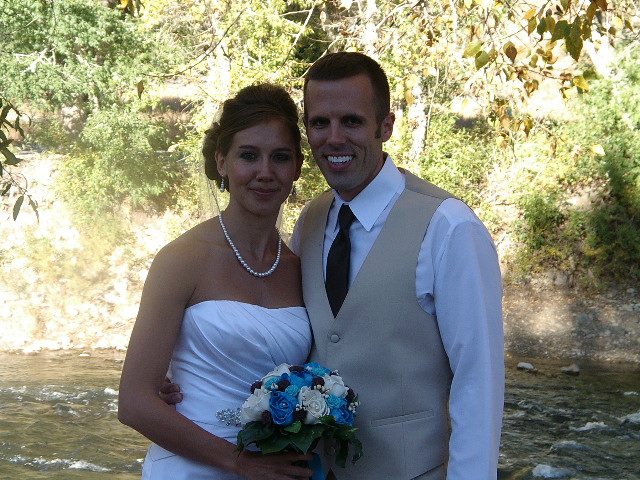 Photo opp in front of the Arkansas River while guests are enjoying cocktails on the Plaza for Happy Hour.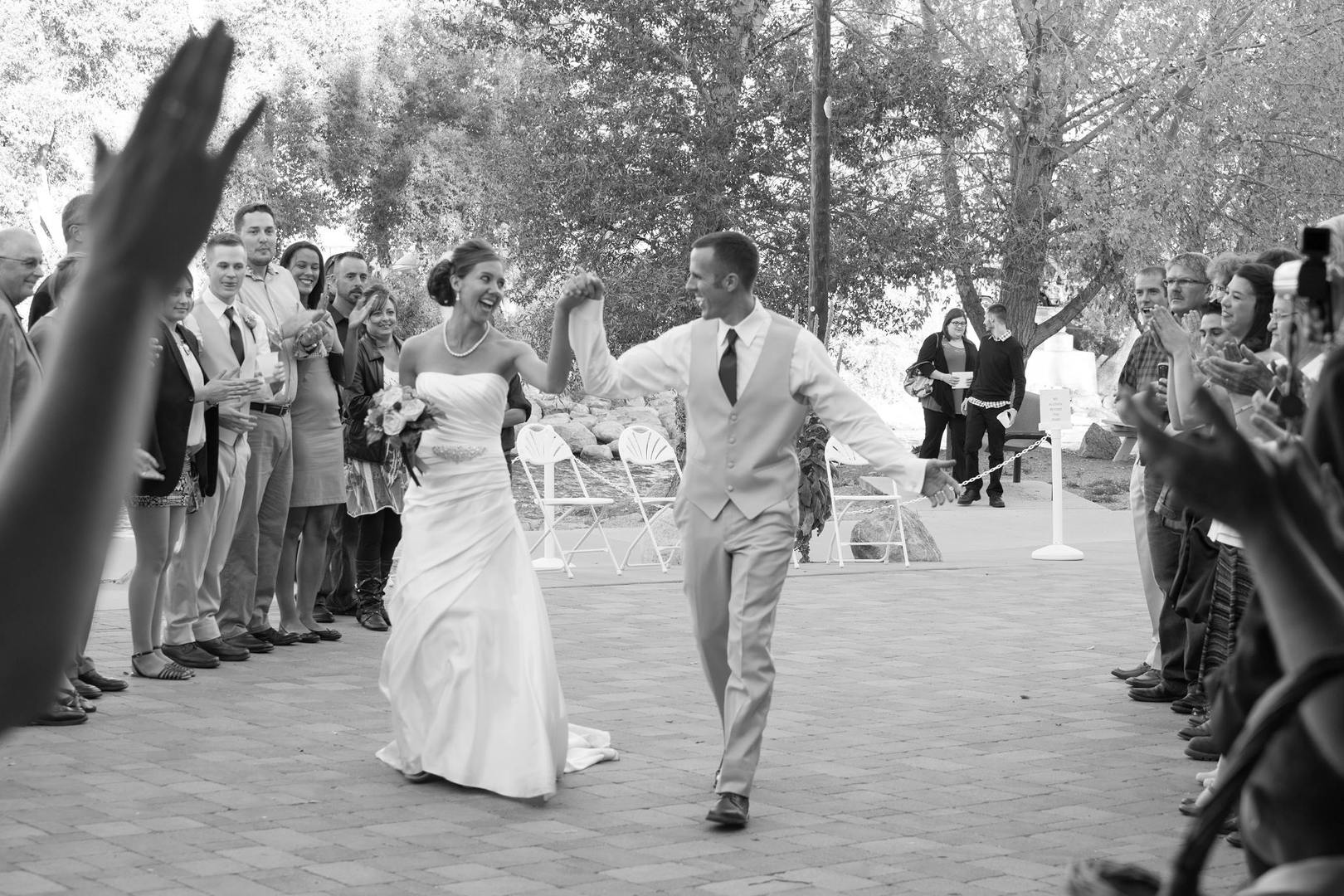 A receiving line on the Plaza as Mr. and Mrs. head into the Ballroom for dinner and dancing.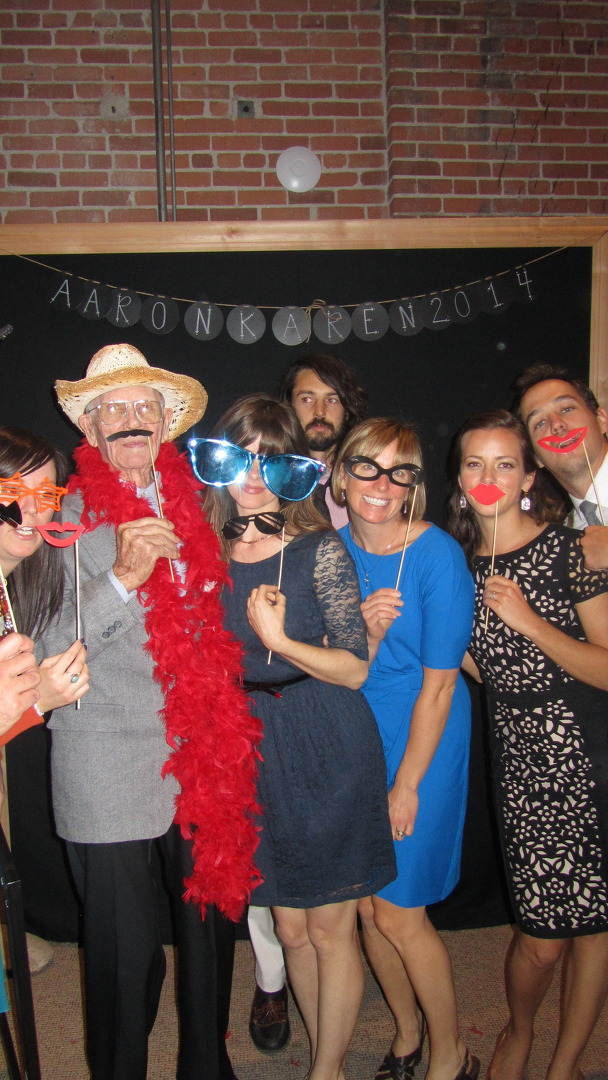 After dinner guests went to Karen & Aaron's homemade photo booth and left their mark.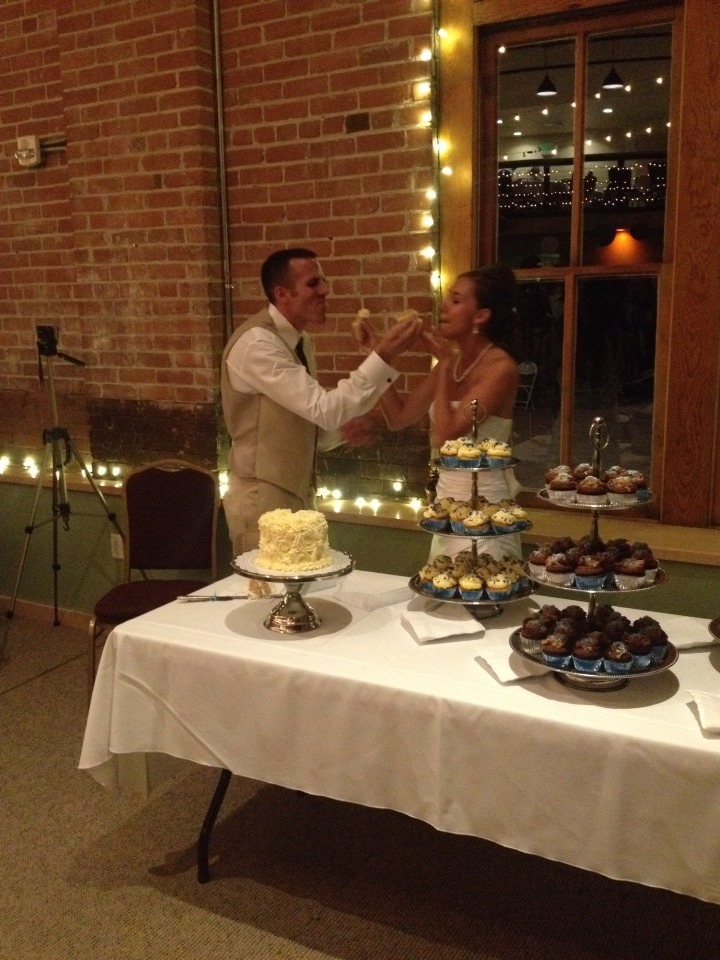 Feeding each other wedding cake–these two were easy on each other and respectful. There is an old saying, how you feed each other cake, in this special moment, is very telling of how your life together will be. Just one more sign that these two are going to last, they are sure to have a long and loving life together.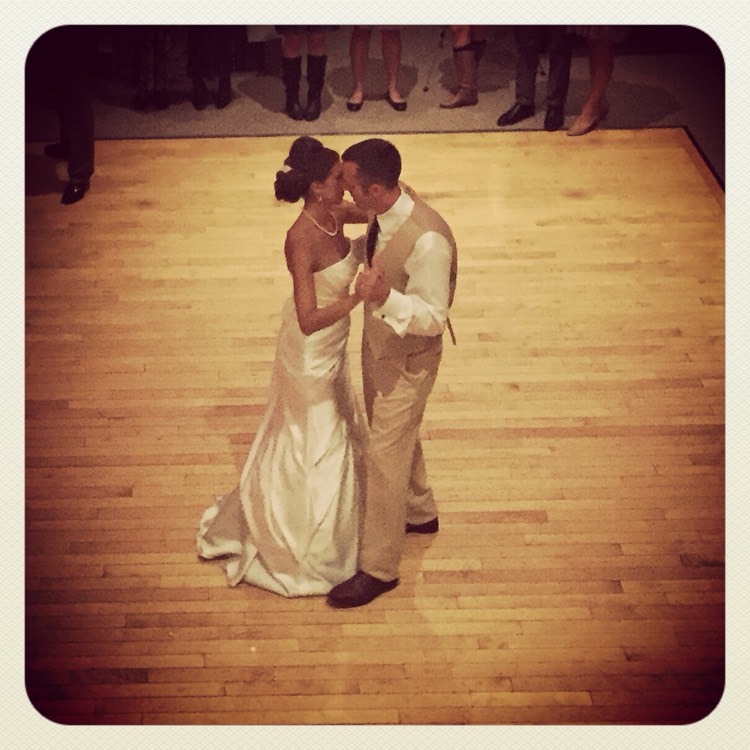 A moment alone on the dance floor before everyone comes and joins them.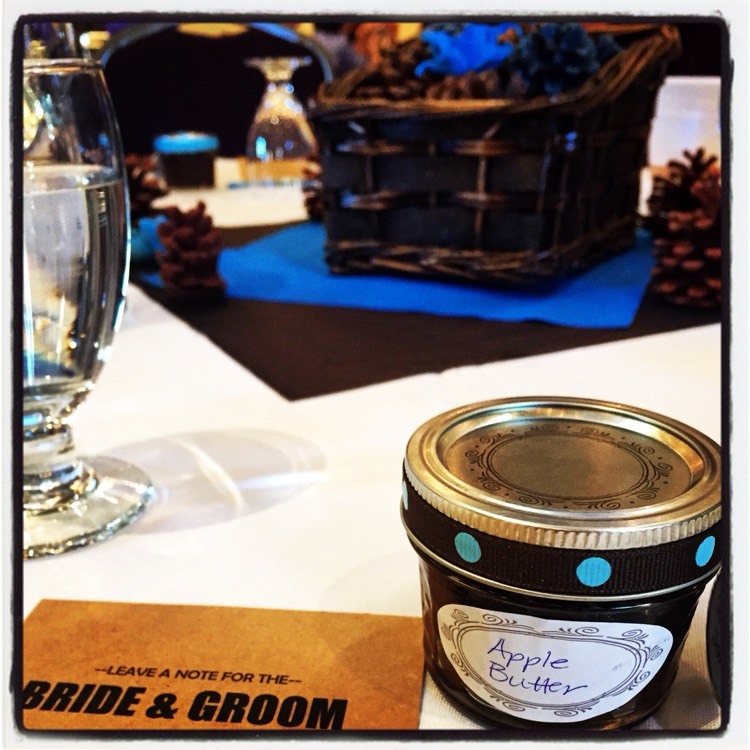 I wanted to share with you their wedding gifts to guests, homemade preserves, such a sweet idea. Guests love a little trinket to take from your special day and something homemade brings big smiles.