A guest from our mid-August wedding brought a drone to the ceremony and took beautiful pictures of our facility. I have posted a few here.
This is a great shot of the Plaza–with the arbor on the north side.  A ceremony from this angle seats up to 140 guests. If you are planning a ceremony/reception with more guests we recommend you locate the arbor on the east or west ends of our plaza.  This will accommodate up to 200.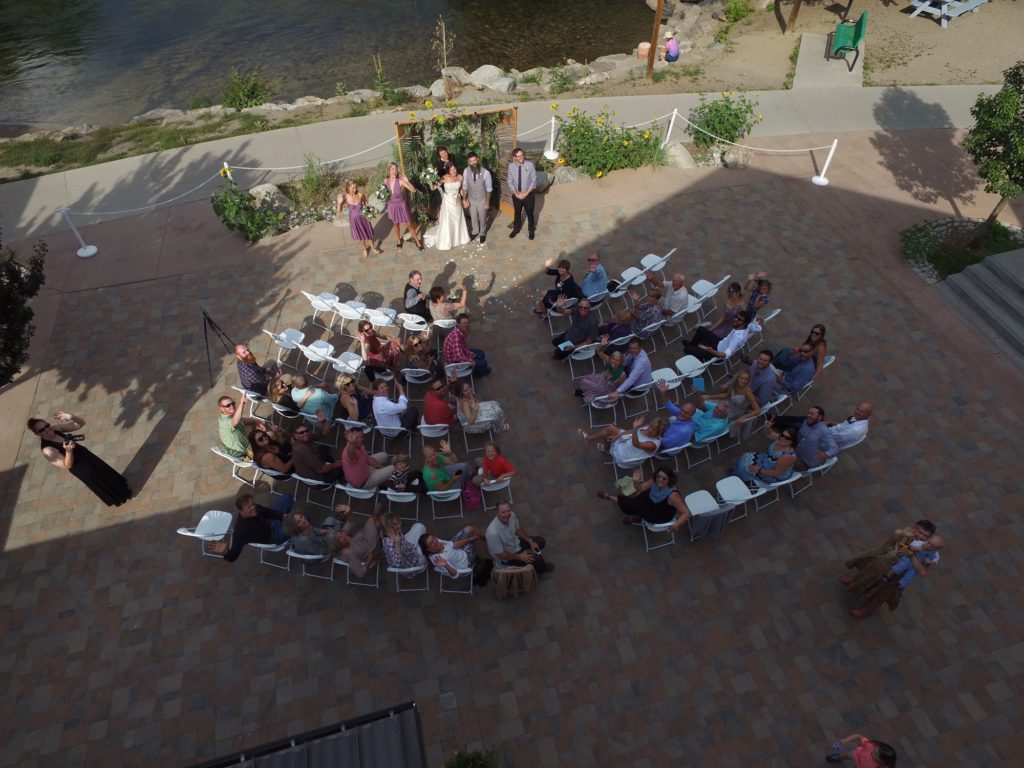 This photo gives you a sense of just how close you are to the river.  It is an excellent location for ceremony/cocktail hour.  If you look closely you will see white stanchions set up just inside the sidewalk.  As much as we would love for our guests to drink their beverages right on the river rocks our liquor license requires you to stay within the stanchions.  But, between drinks you can walk down to the rivers edge and our "beach".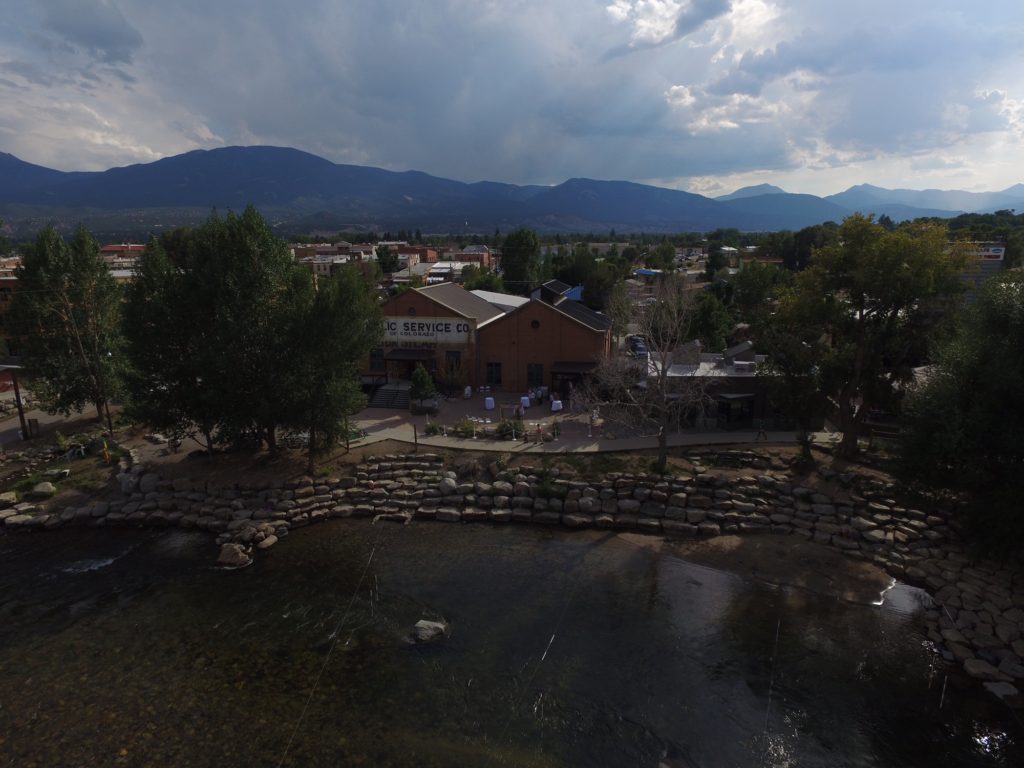 Our town is only 16 blocks long.  You really are only a mile from any location and the sidewalk leads to downtown, which is only one block to the left in this photo.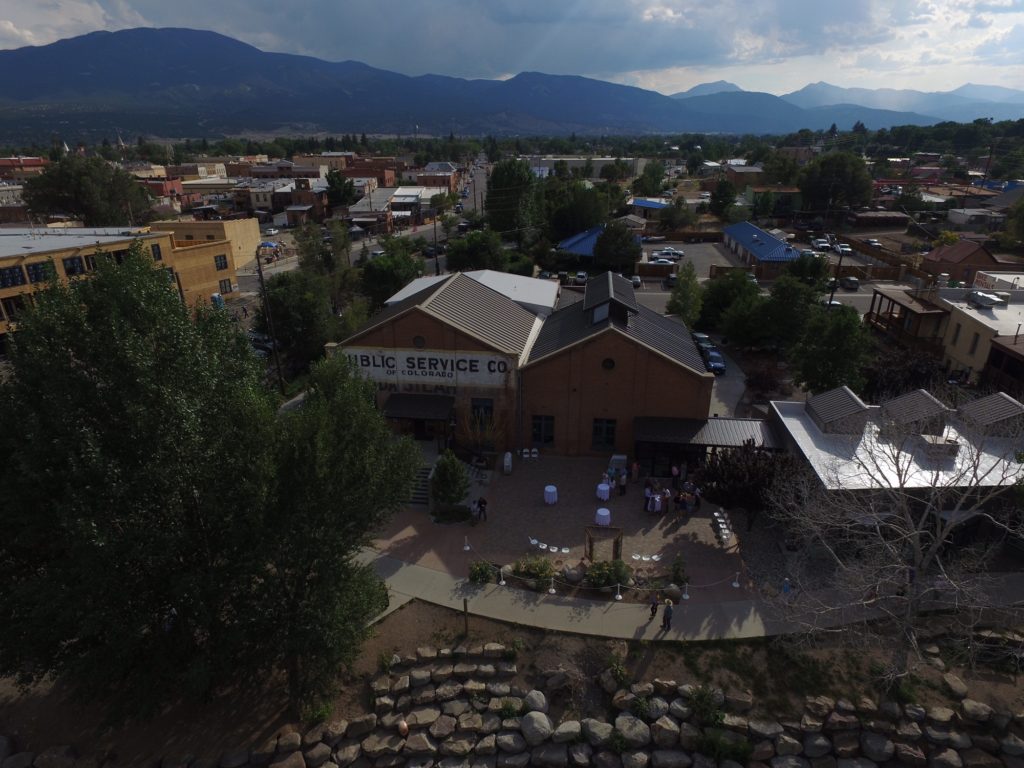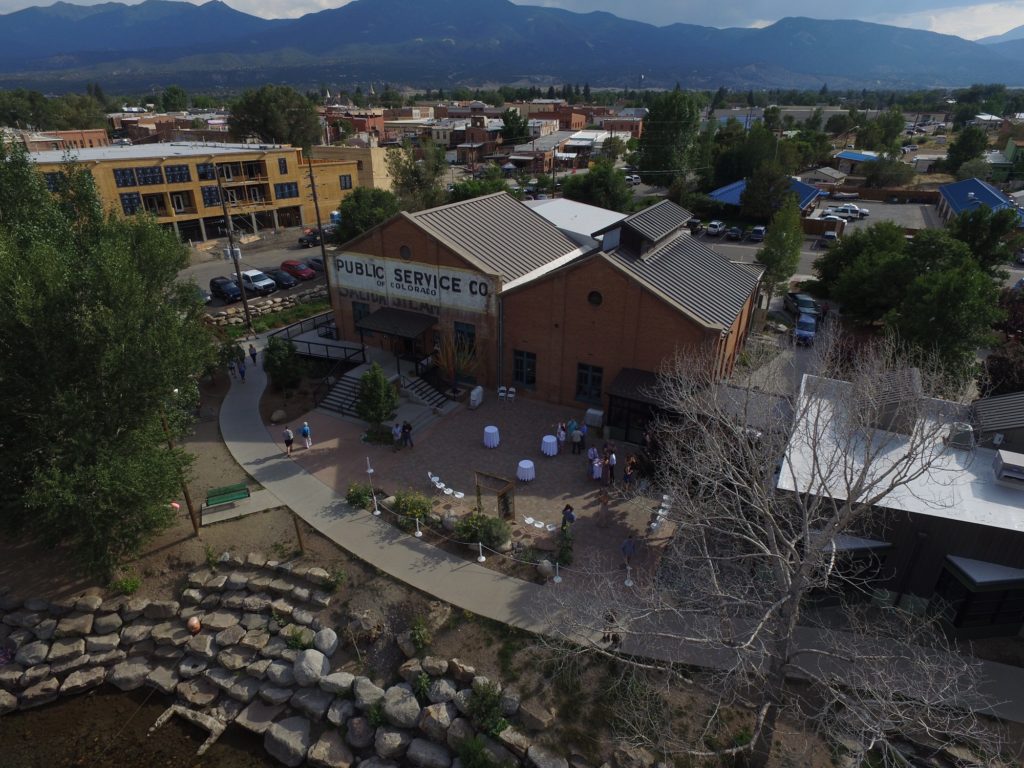 Below you can see the arbor still on the Plaza–post ceremony.  We have cleared out the ceremony chairs and replaced them with cocktail tables. It is ready for your cocktail hour!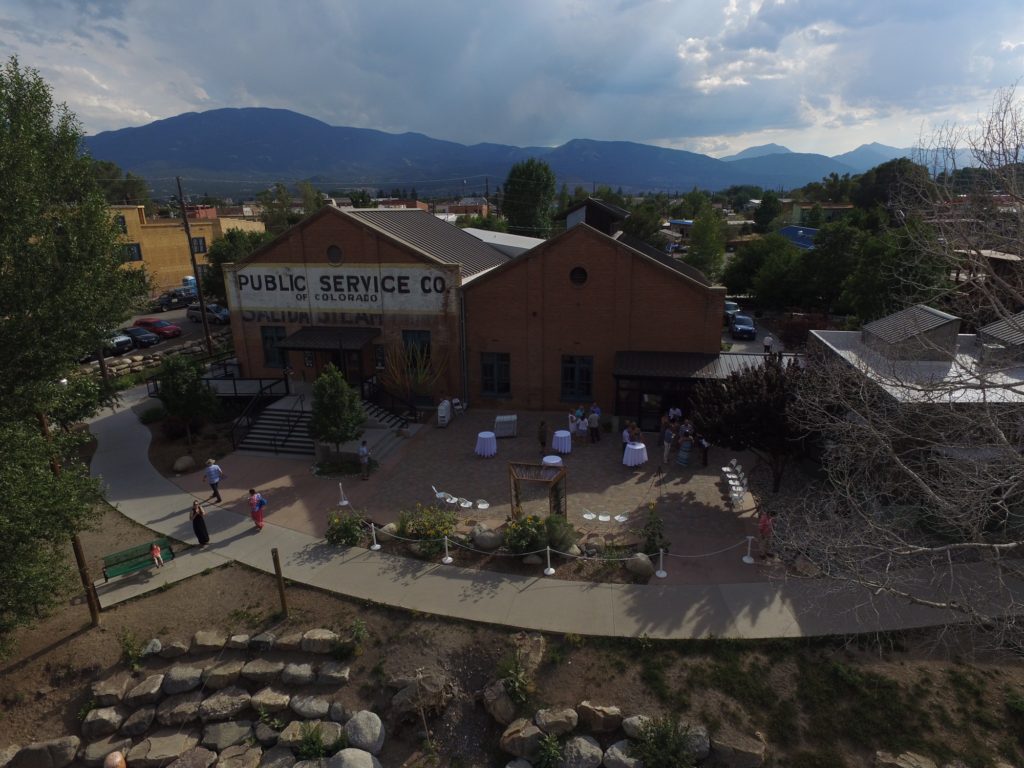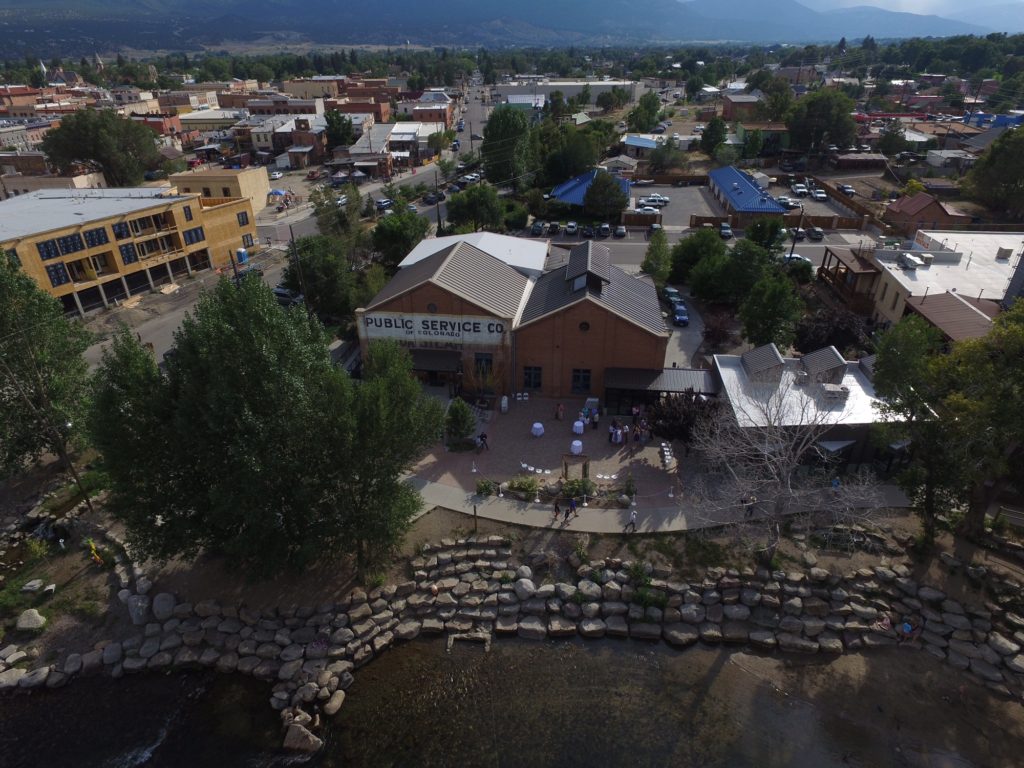 Beautiful facility, beautiful clouds and beautiful views are our standard at the SteamPlant.