COVID-19 has undoubtedly caused some disruptions in our everyday lives as well as our work lives. The 2020 wedding season is currently indefinitely on hold. While we're waiting for the all-clear to resume these monumental life events, let us take a look back at our last wedding of the 2019 season.
The SteamPlant has plenty of character & charm all on its own. The exposed brick interior combined with our twinkle lights works wonders, so not much other decor is needed. Some simple, handwritten signage along with a guestbook, seating chart, gift box, and centerpieces were the only other necessities for this DIY destination wedding. All the signs were prepped & ready before arriving in Salida, which made for a super speedy set up by the bridal party & family on the day of the wedding- mainly consisting of assembling centerpieces, positioning the place settings, and designing the welcome table. The SteamPlant facility crew handles setup and breakdown of all your tables & chairs, the glassware, setting out the linens, as well as the clean-up at the end of the night, so you don't have to worry about it!
Local florist, Jane, from Rancho Verde Flowers did a fantastic job with the flowers for this fall wedding. We love how brilliantly the bridal bouquets popped out next to the bridesmaids' navy dresses. The table centerpieces were equally stunning against the dark backdrop of the table linens. Jeffrey Oakar Photography did an excellent job capturing the colorful details of this special day!
We can't forget to mention the fun, cinematic details Kaitel & Weston included in their big day. It started with an idea to screen The Princess Bride in our fully equipped theater during the cocktail hour following the outdoor ceremony. Typically cocktail hour is held outdoors on our riverside plaza, but with Colorado's predictably, unpredictable weather this late October wedding decided to do something a little different. We thought it was such a great idea to instead host cocktail hour in the Paquette Gallery with the movie showing in the theater. Another nod to classic cinema, the couple's nephews walked down the aisle dressed as Harry and Lloyd from the comedic film "Dumb and Dumber." One final cinematic detail, not to be missed, was the couple's marquee message,
"When Weston met Kaitel Not Starring Billy Crystal & Meg Ryan"
A marquee message of your choosing is a one-of-a-kind detail included with the SteamPlant wedding package. It always makes for a unique photo op!
Due to COVID-19 postponements fall is shaping up to be our busiest season this year. If your in need of some fall wedding inspiration we think Kaitel & Weston's vibrant October wedding can certainly get you started!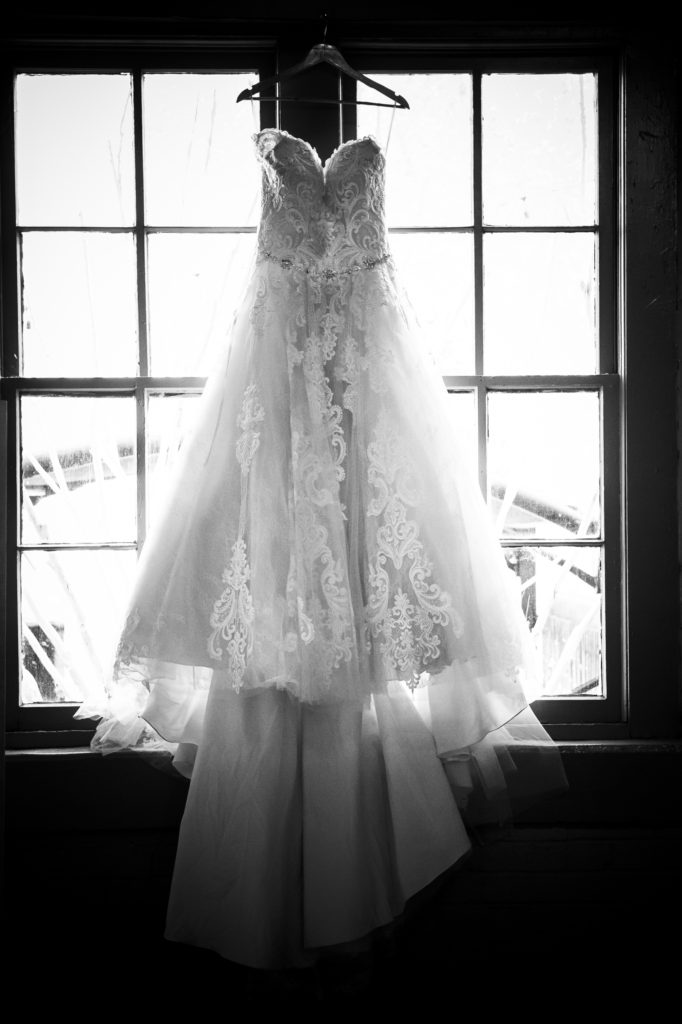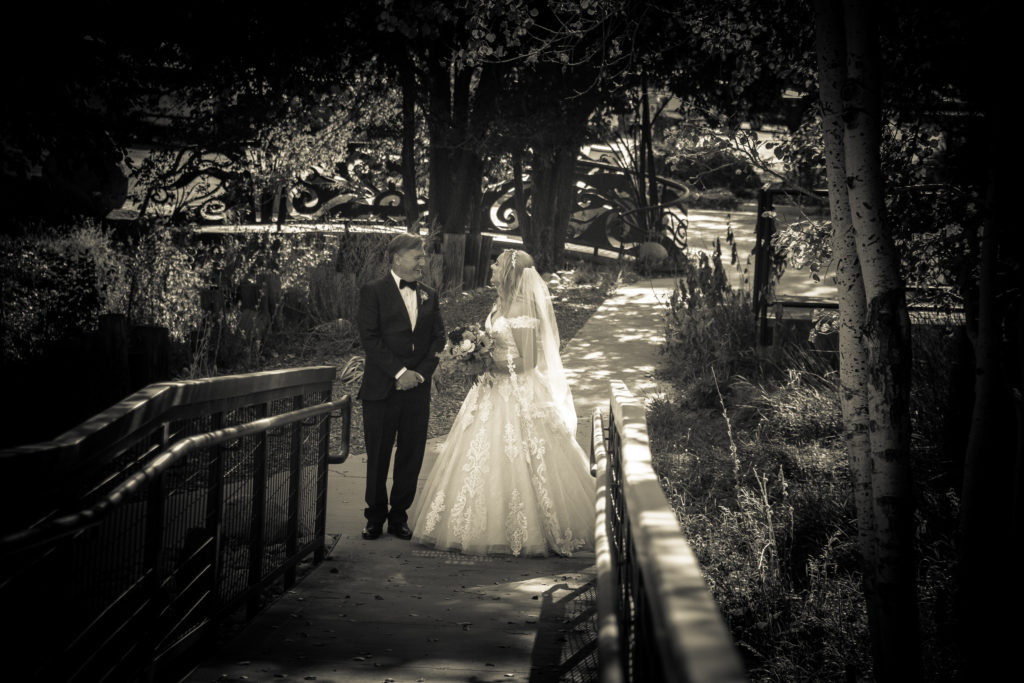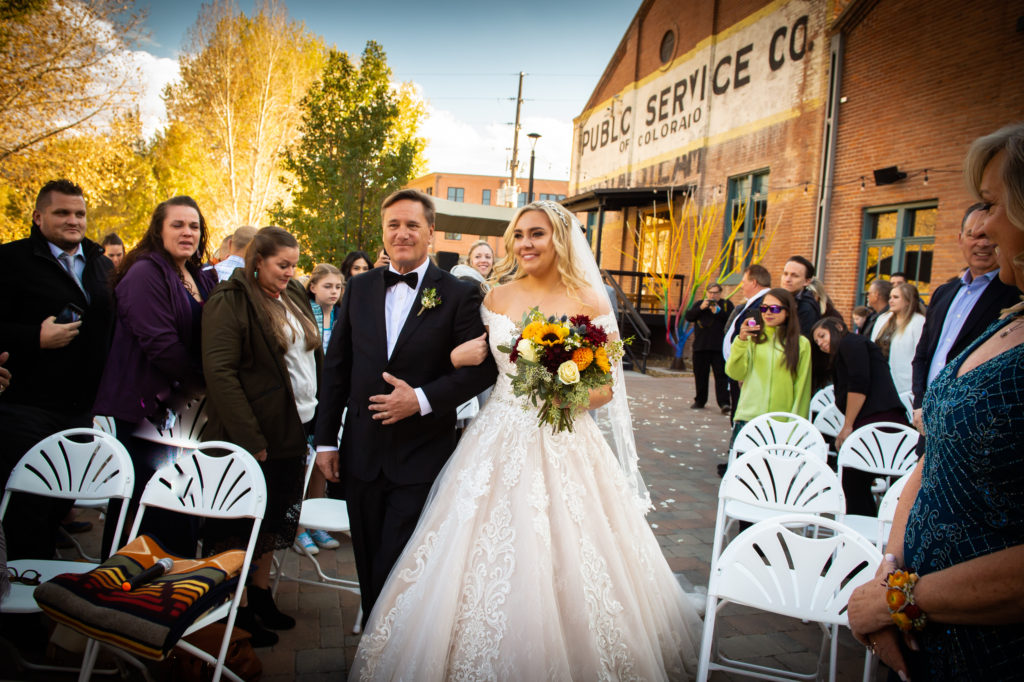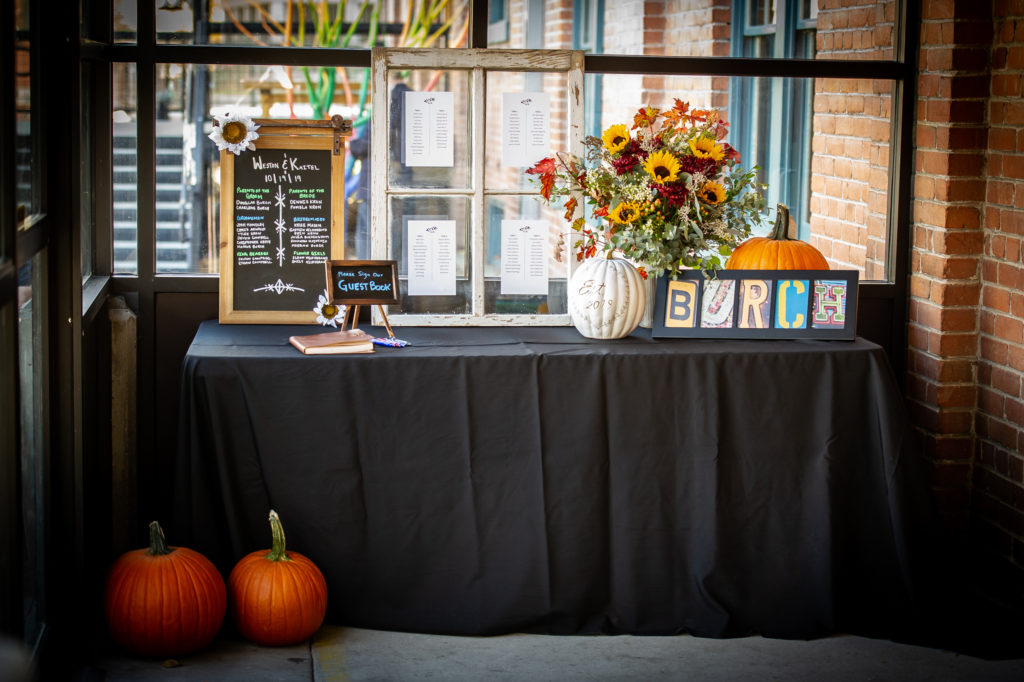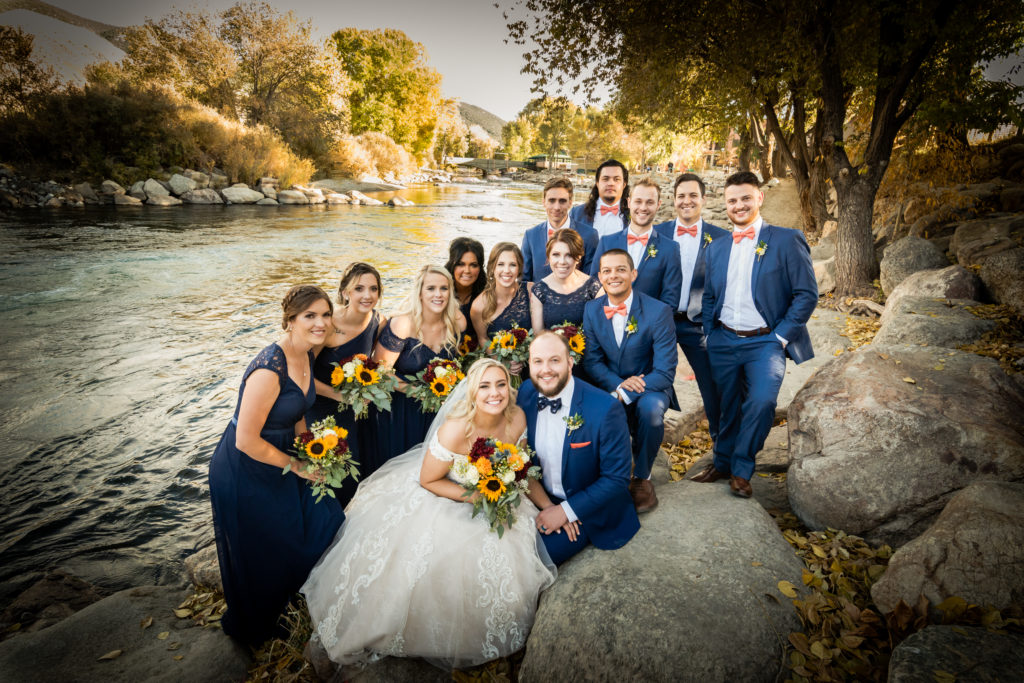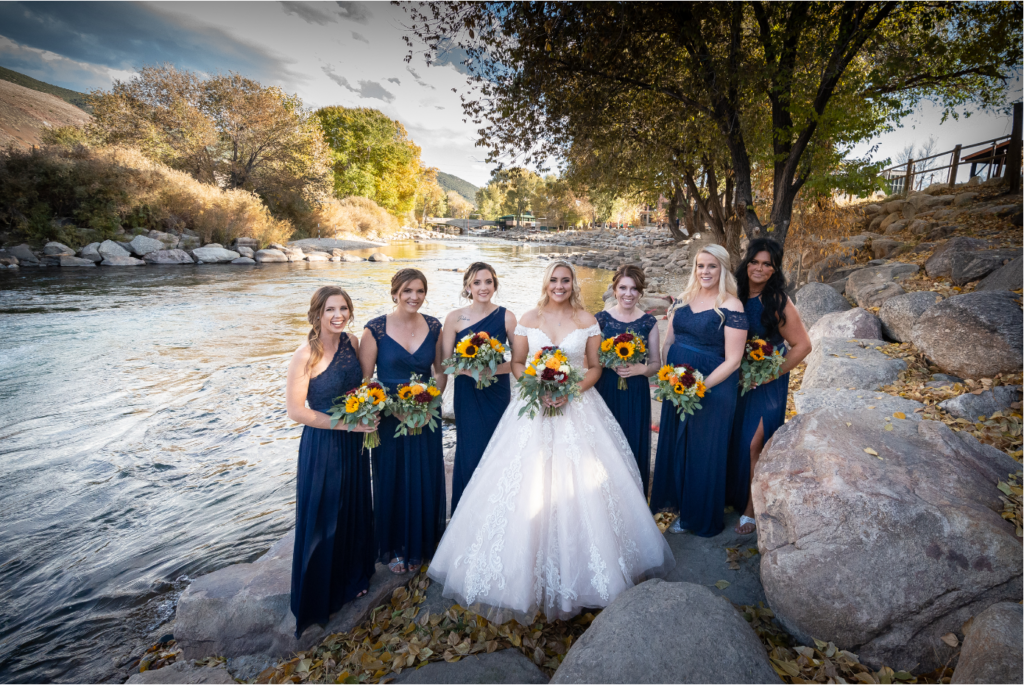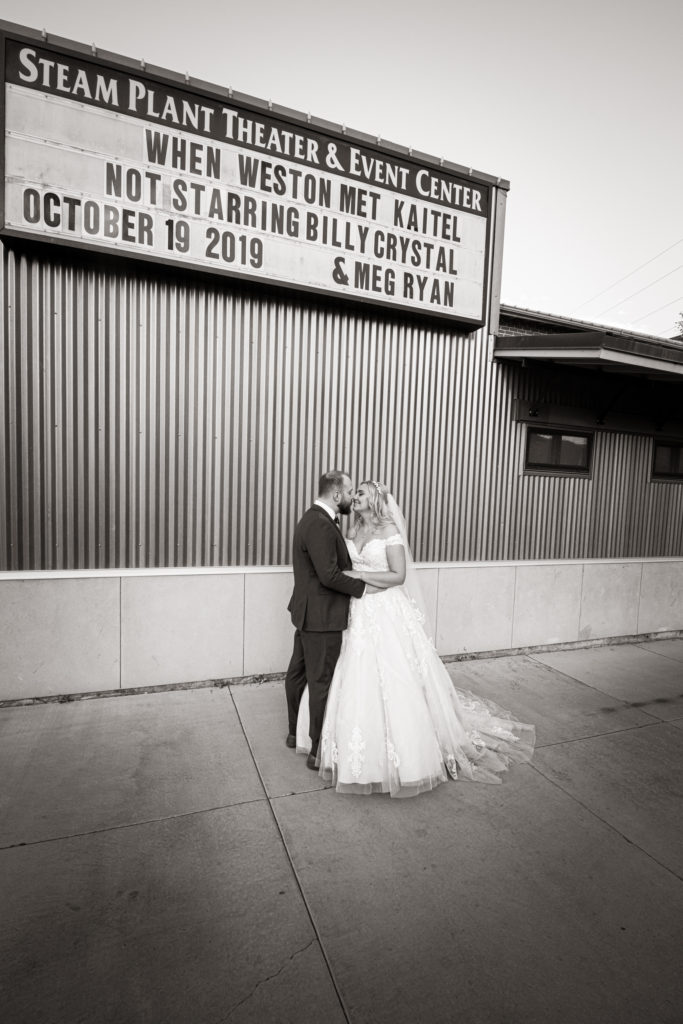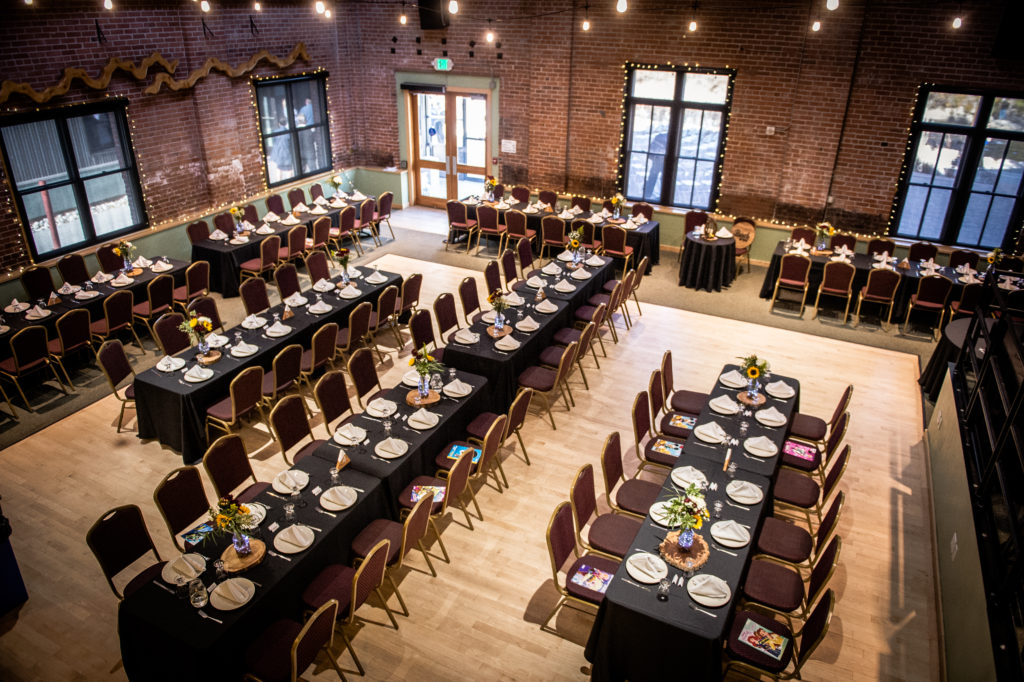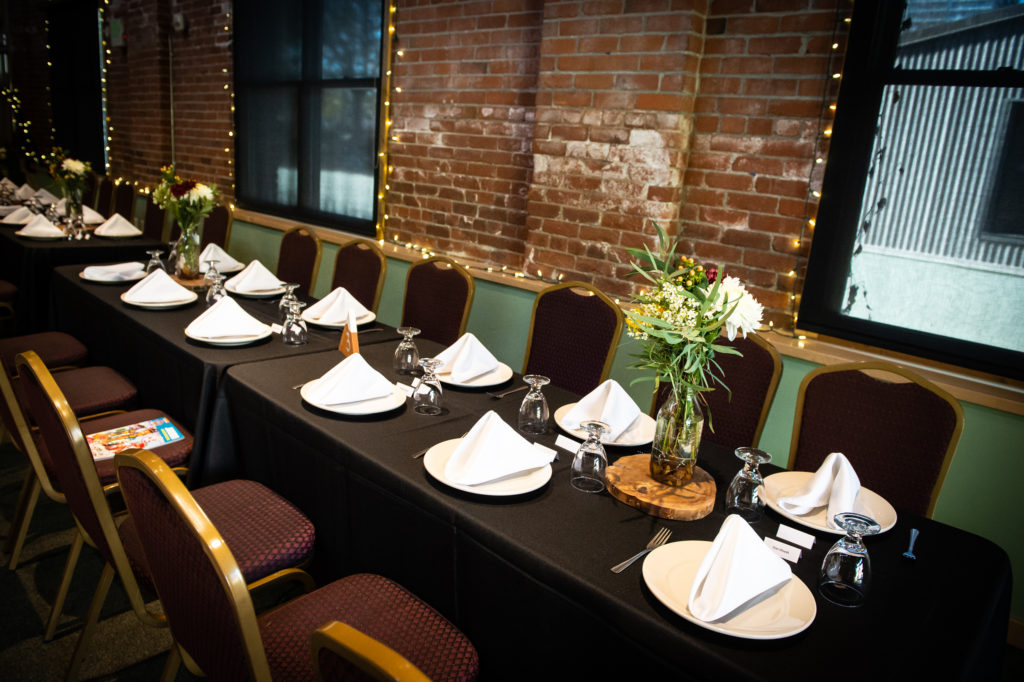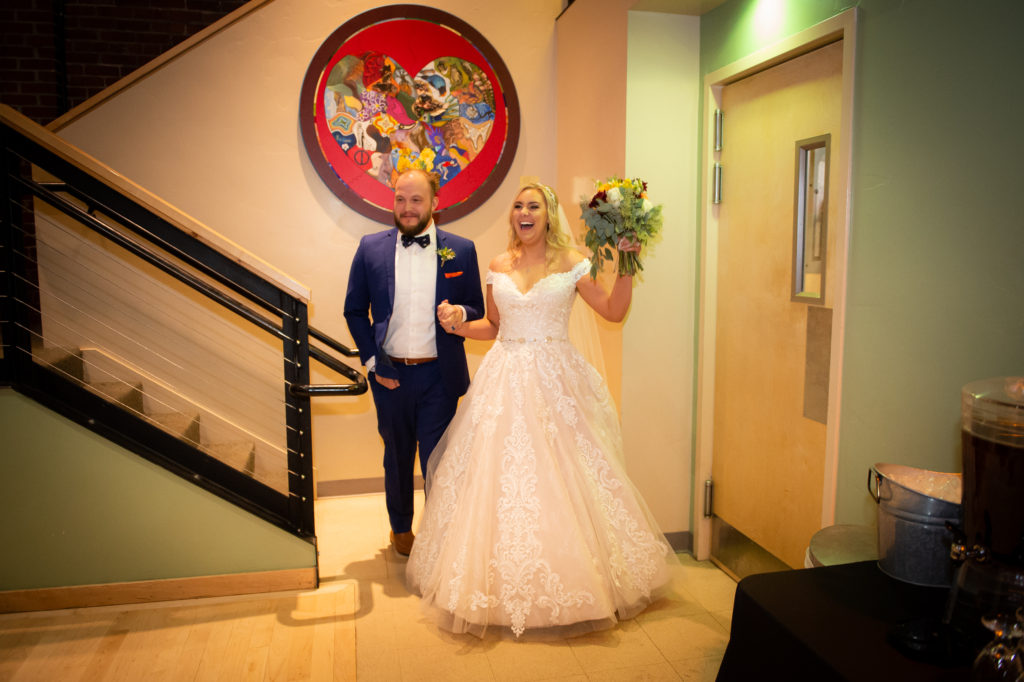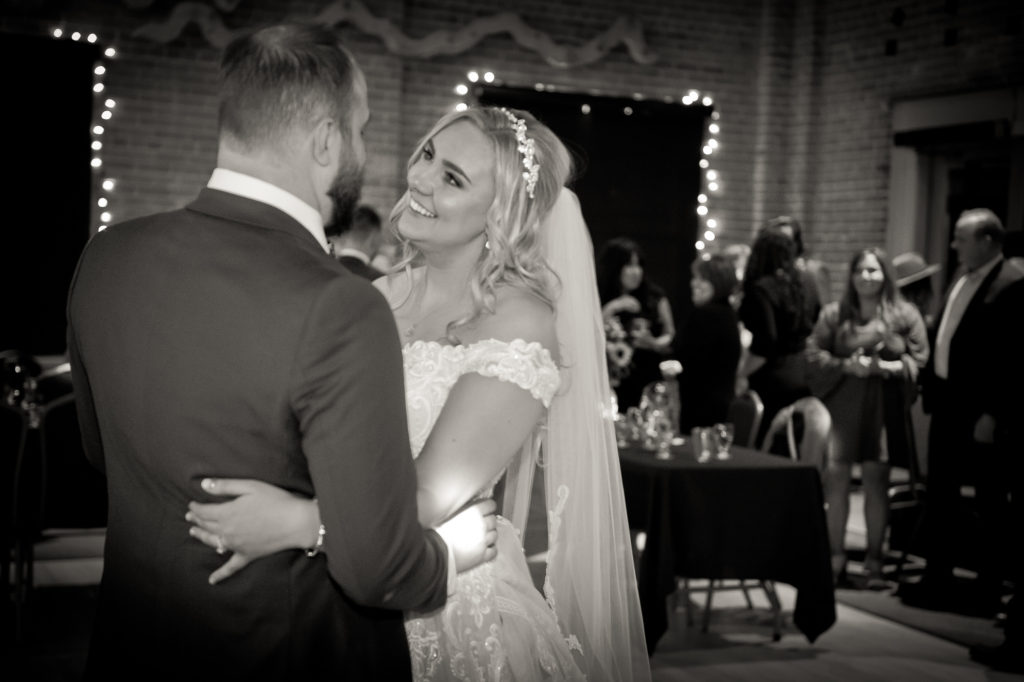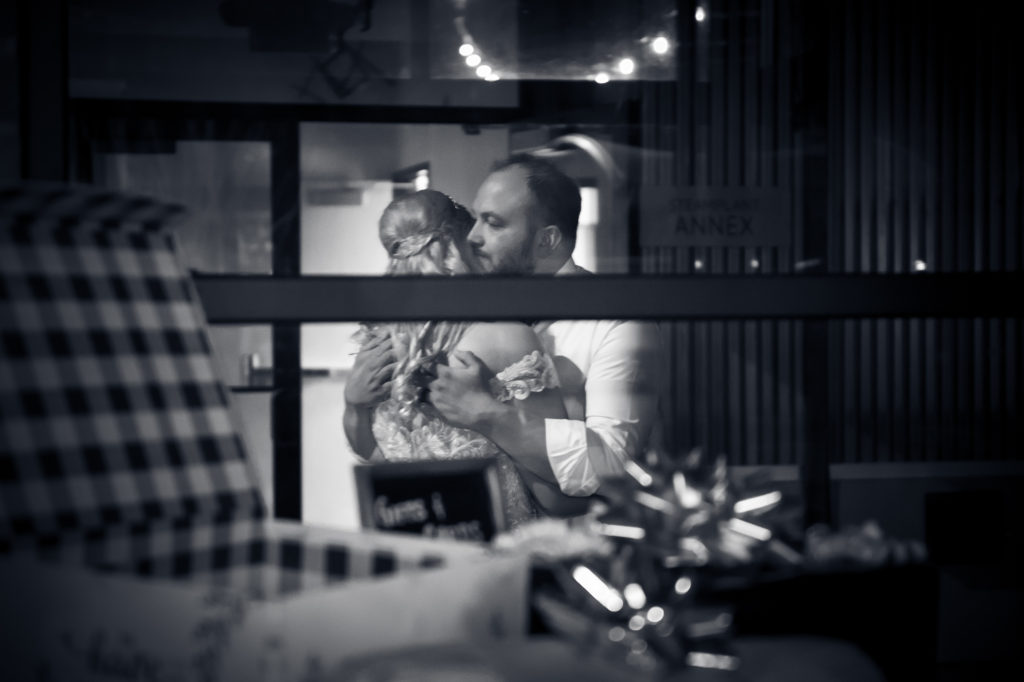 Vendors
Photos: Jeffrey Oakar Photography Food: Kalamatapit Catering Florist: Rancho Verde Flowers Music: Function Pro DJ Dress: Something New Boutique Hair: Tina Marie Haristyling Makeup: Kelsey Loving Beauty Mensware: Generation Tux Venue: SteamPlant Event Center