Wow, where do we even begin with this spectacular New Years Eve wedding? This day was a full-on blizzard, and we think photographer, Catherine Eichel, nailed it on the head when she called this one the "Mother of all winter weddings." Thankfully, the bride & groom didn't let the snow slow them down one bit. Salida at Christmas time is certainly something special, and Emily & Jake fully embracing the winter weather made for some truly stunning photos.
Almost all of our wedding ceremonies take place on the riverside plaza, but due to the weather, Emily & Jake choose to hold their service in our theater space instead. The combination of our arbor with the stage lights made for some striking ceremony pictures.
There were tons of little details that came together to make this a spectacular day. The detailing on the bridal bouquet was so unique and not something we see very often. We won't soon forget about this sweetheart table either; it was perfectly decorated to the theme without looking cheesy or overdone with Christmas Mtn shinning in the window directly behind it. The NYE themed photo booth located in the Paquette Gallery was another fun touch that the guests had a blast with.
After dinner, the bride & groom stepped out onto the plaza for some riverside pictures at night in the snow, and let's just say WOW. They couldn't have turned out any better! Emily & Jake rounded out the night with a sparkler send-off. It was the perfect ending to a dazzling night.
Another HUGE THANKS to Catherine at Catherine Eichel Photography for sharing these images with us! You can see Emily and Jake's full day on her site here.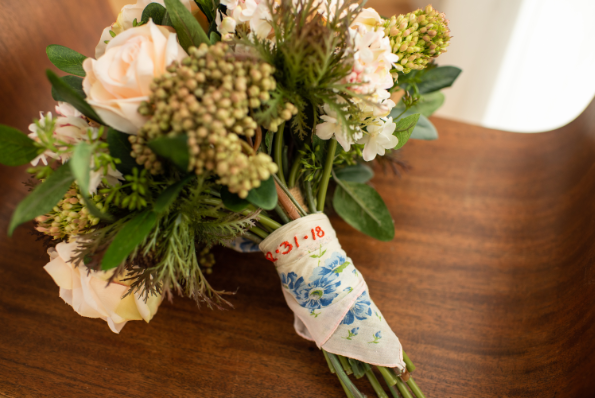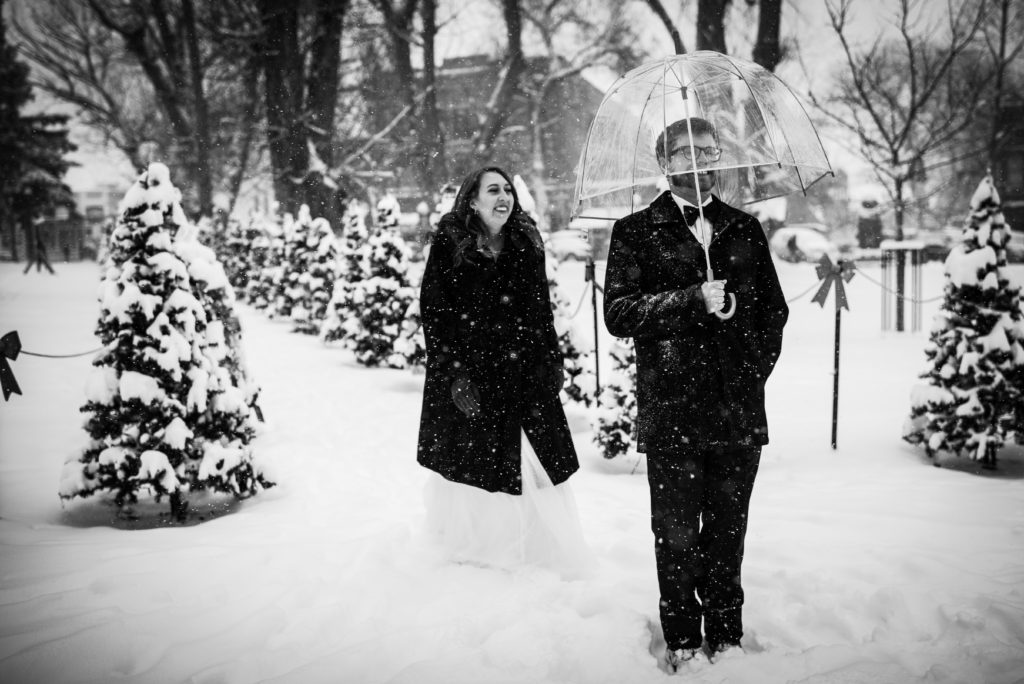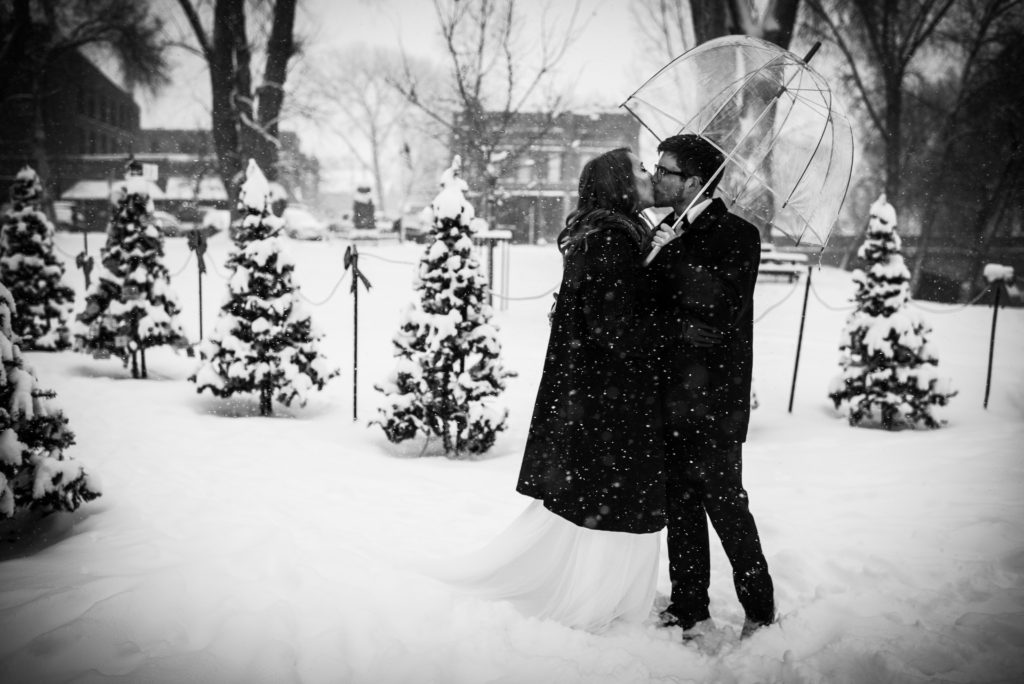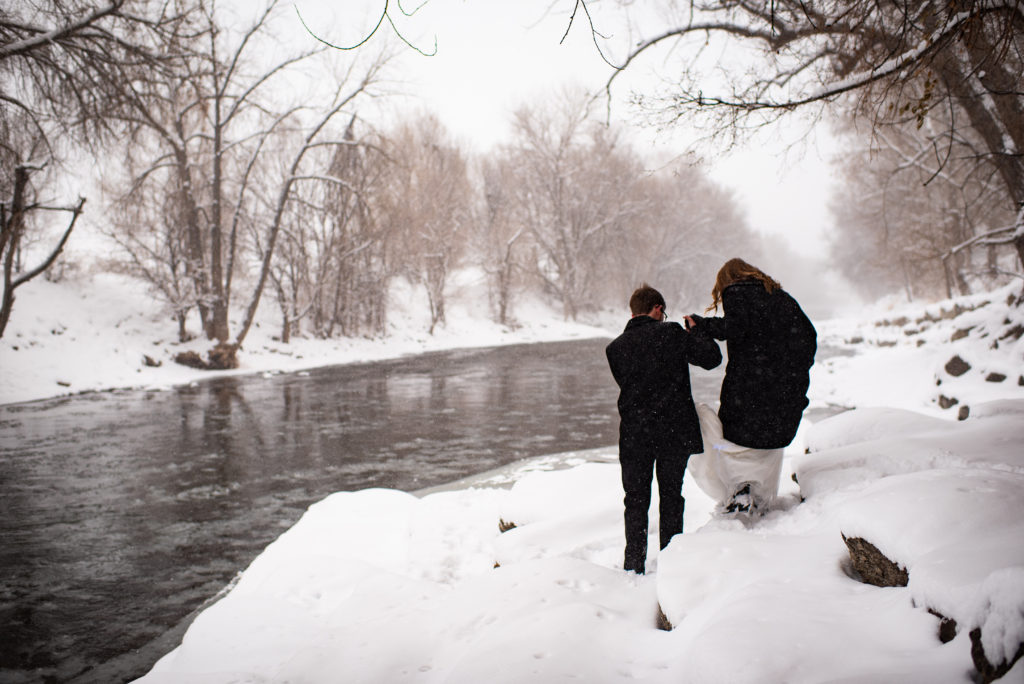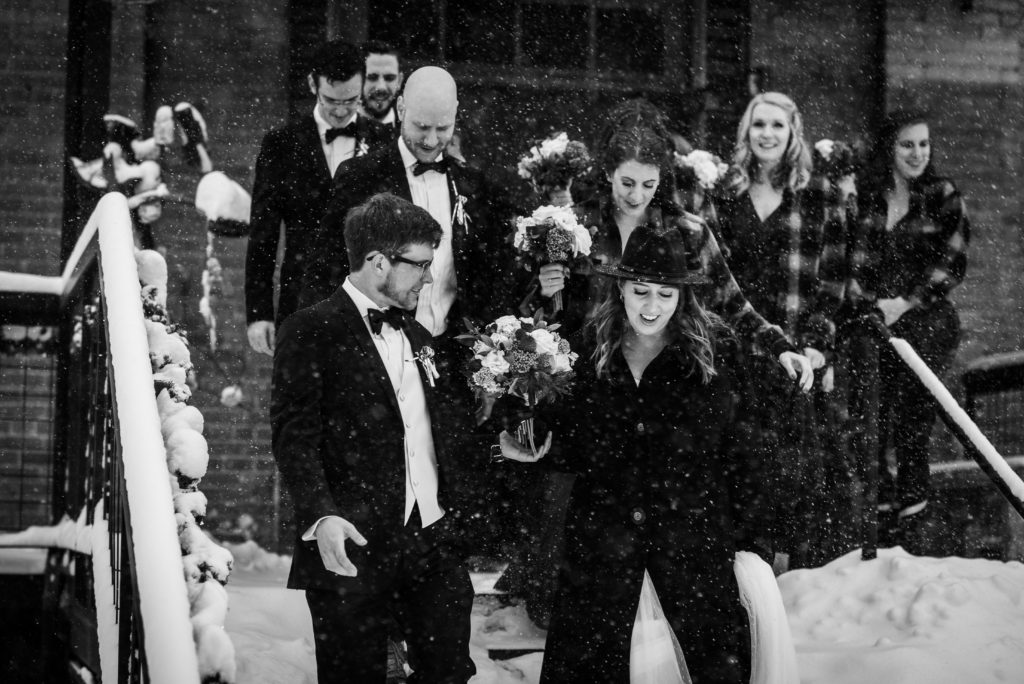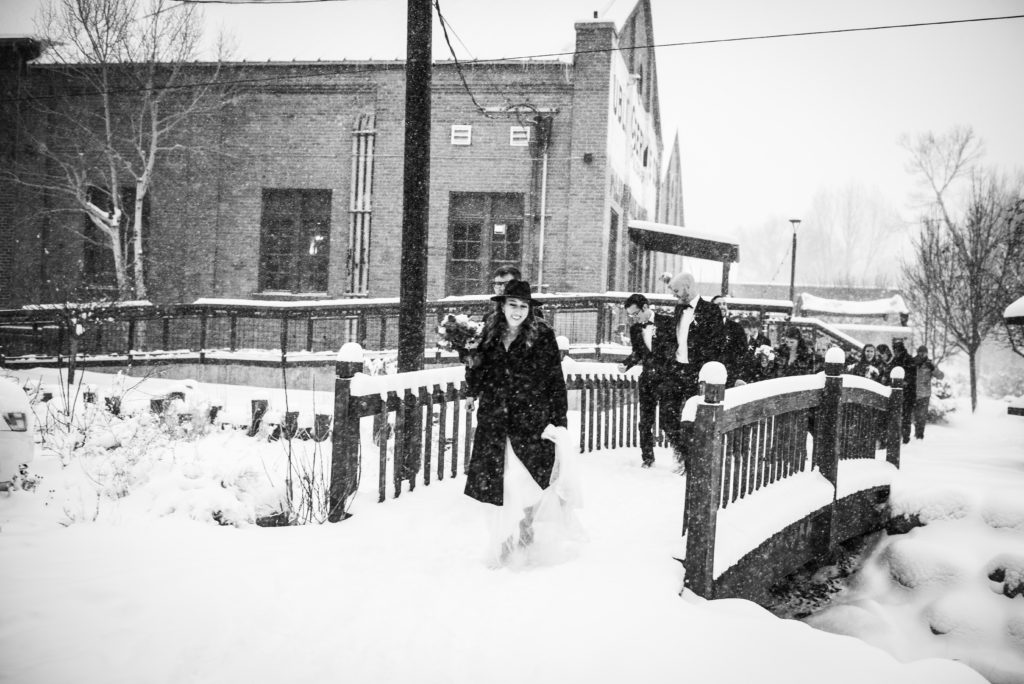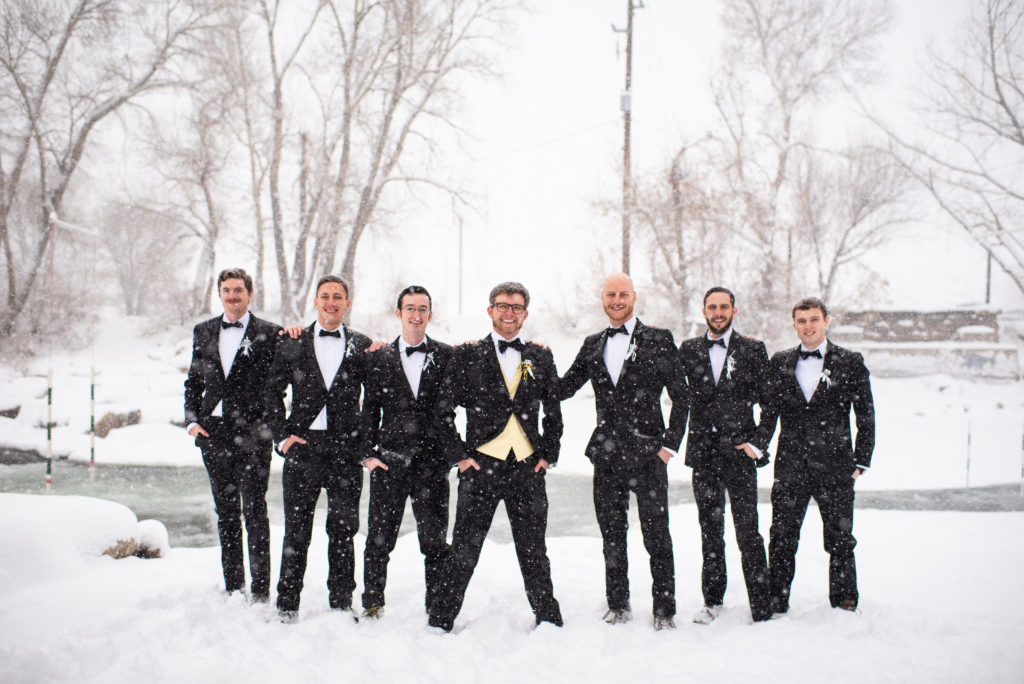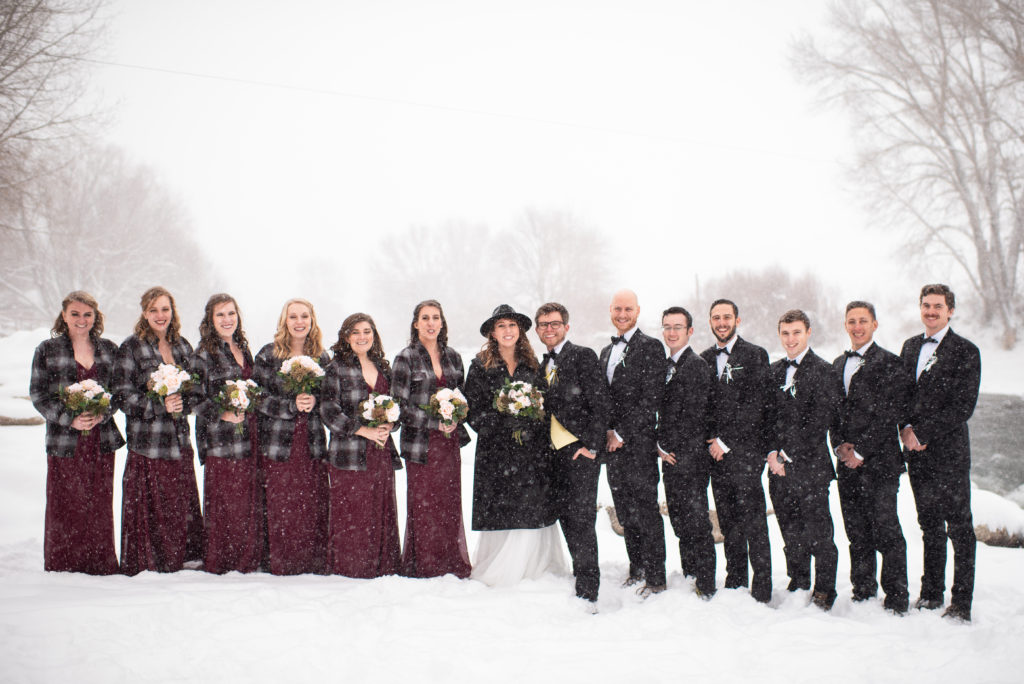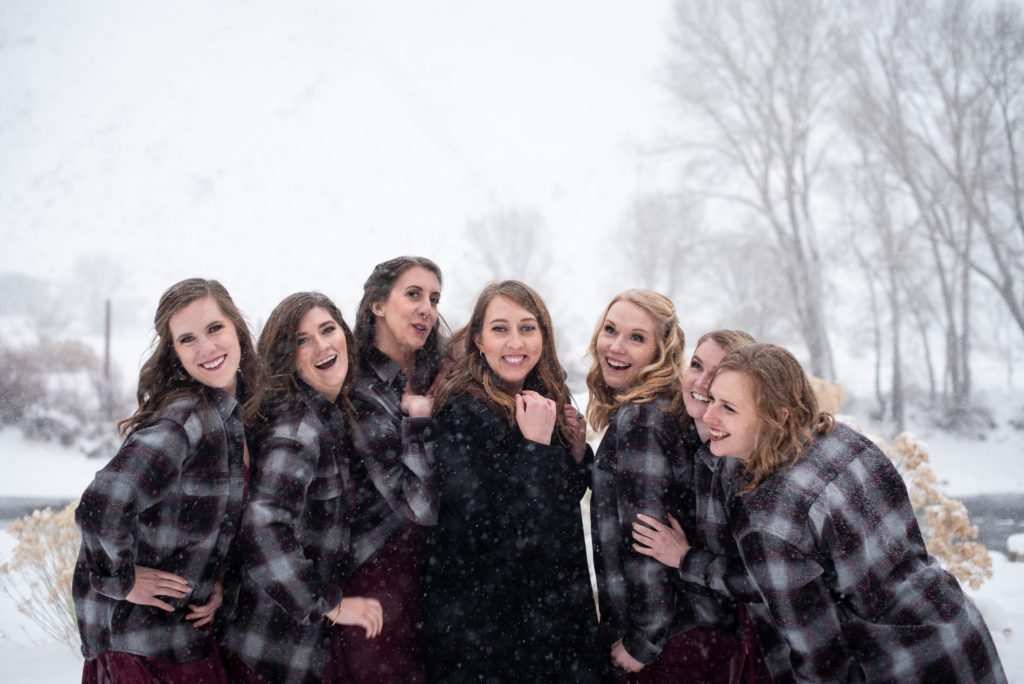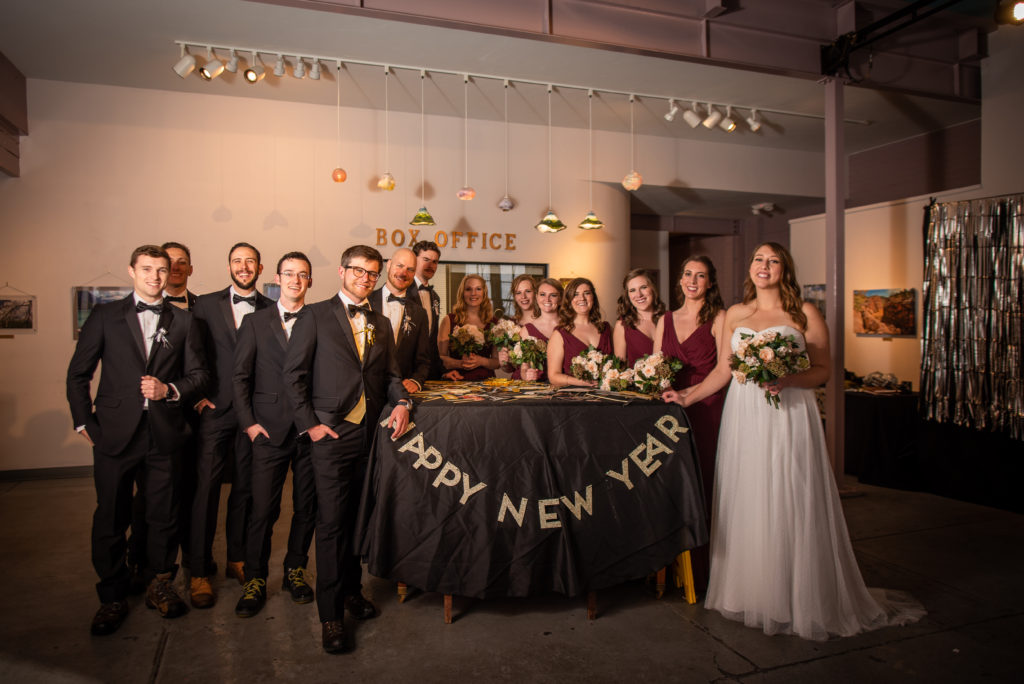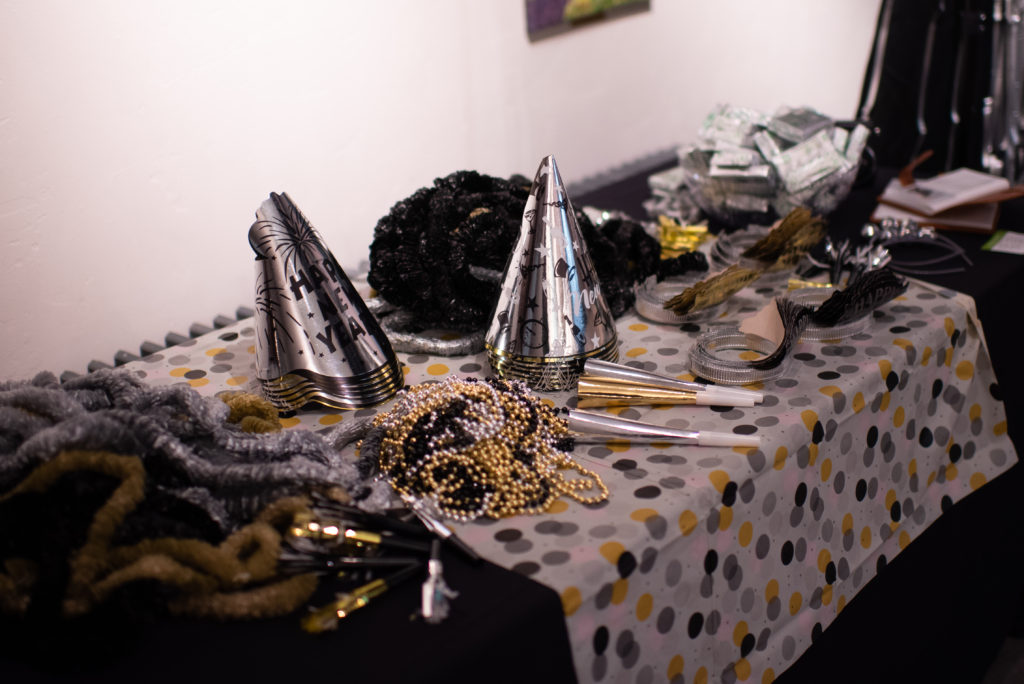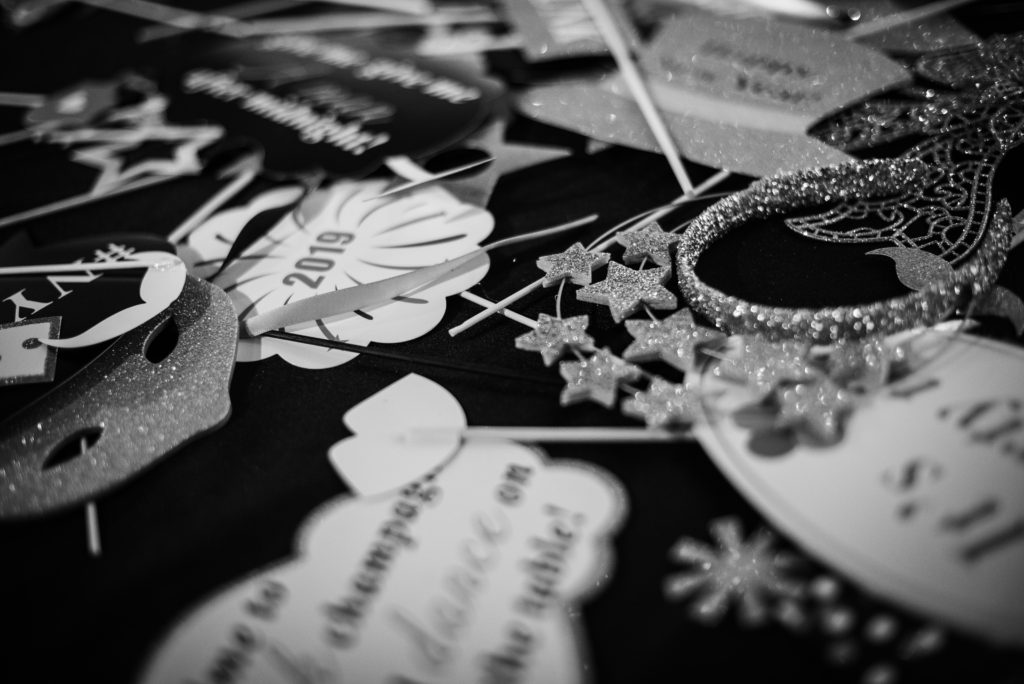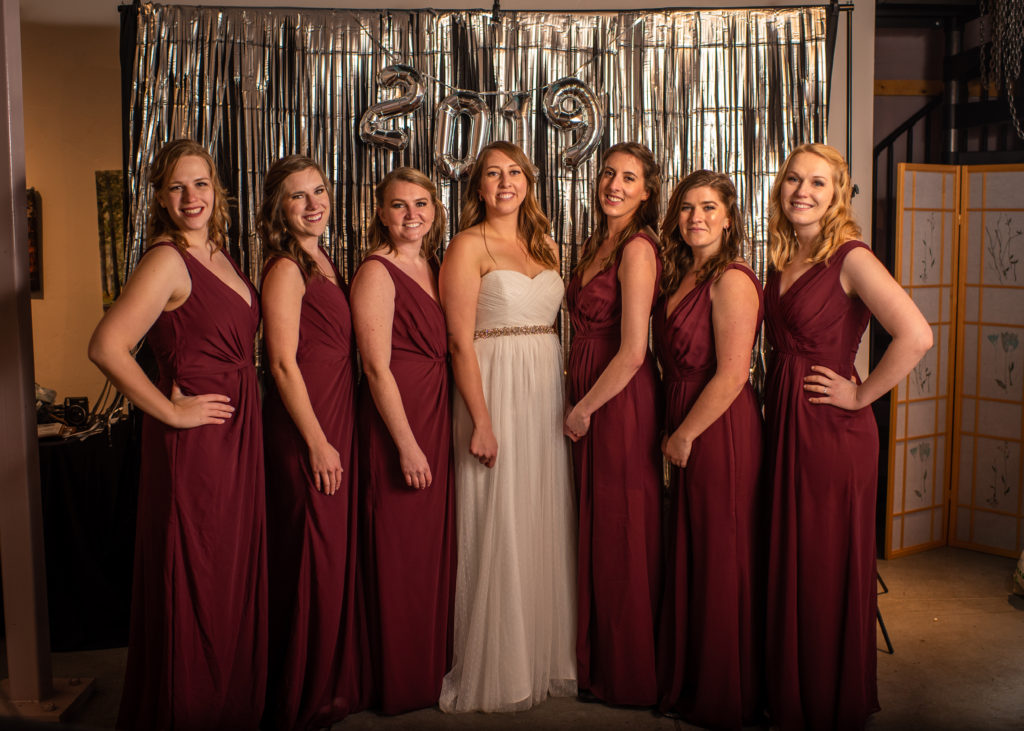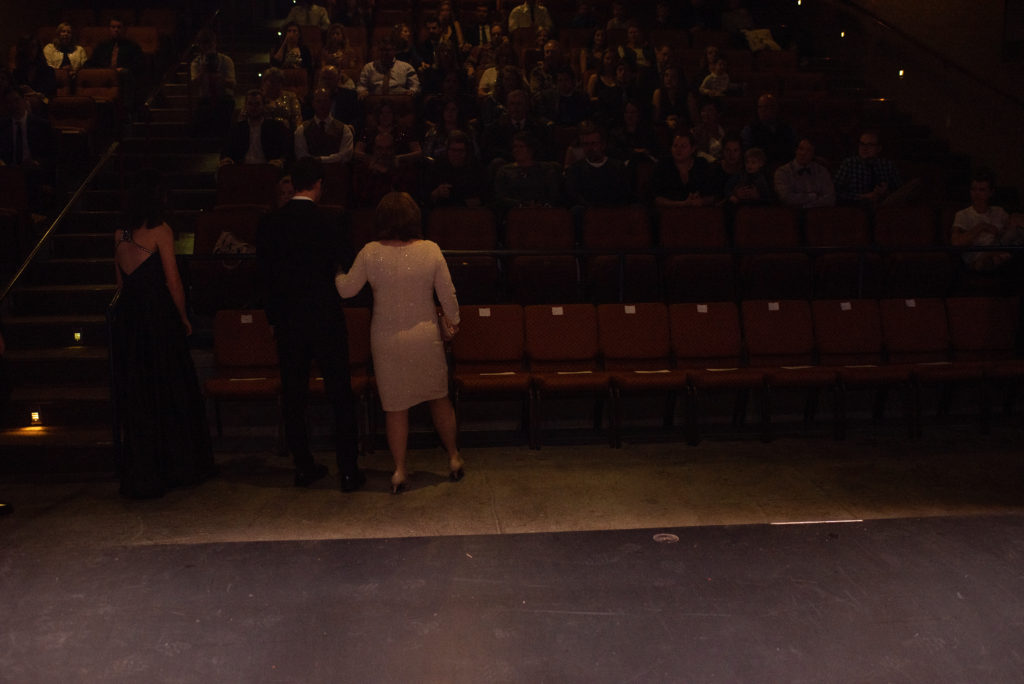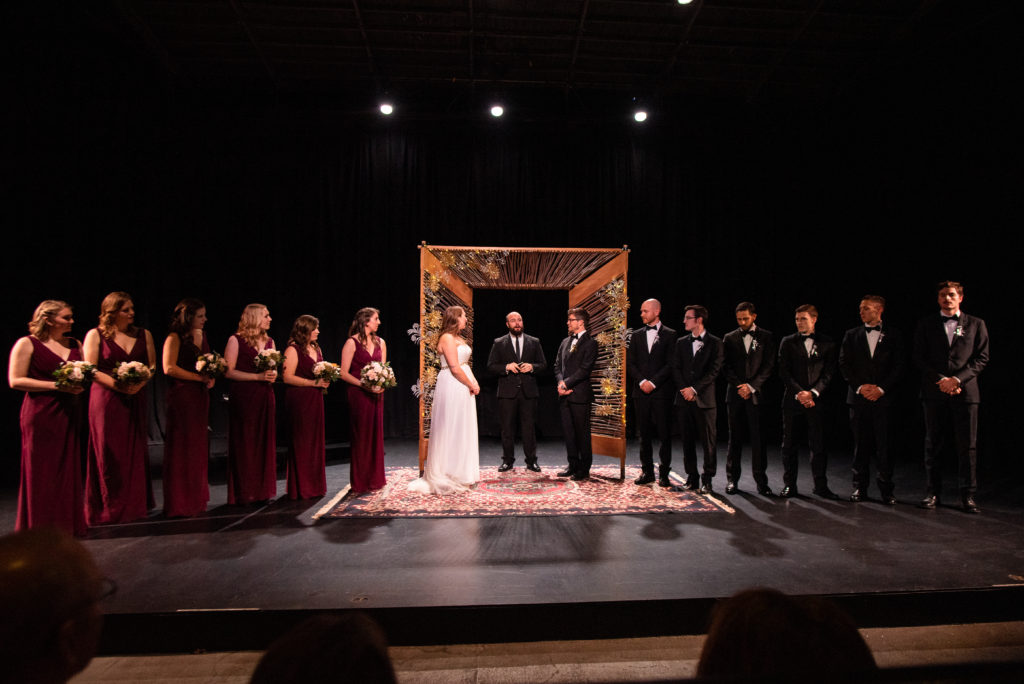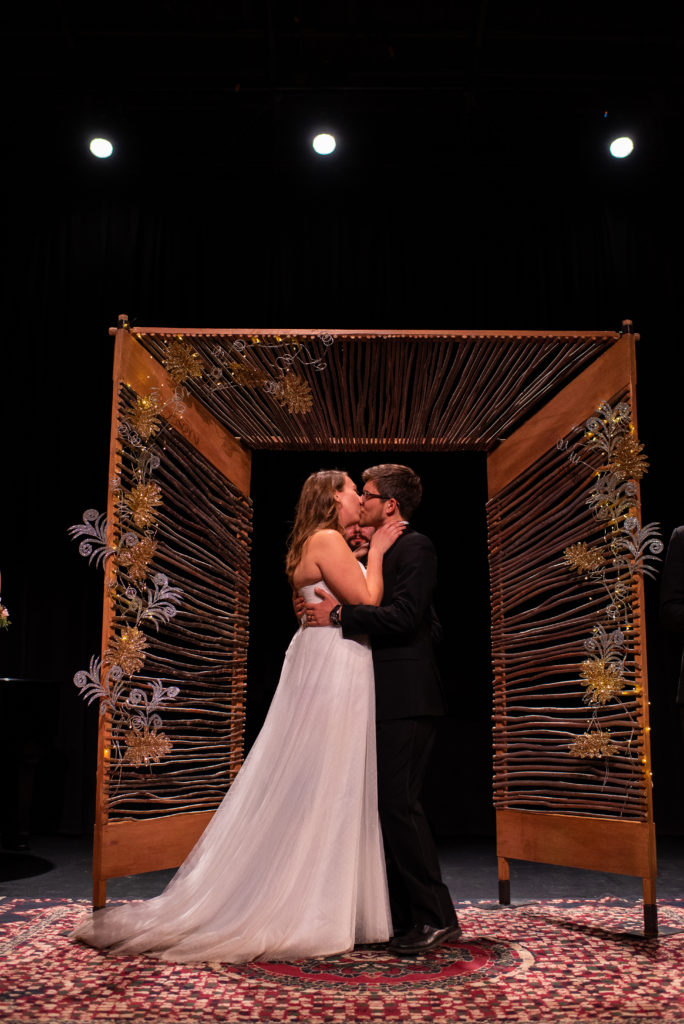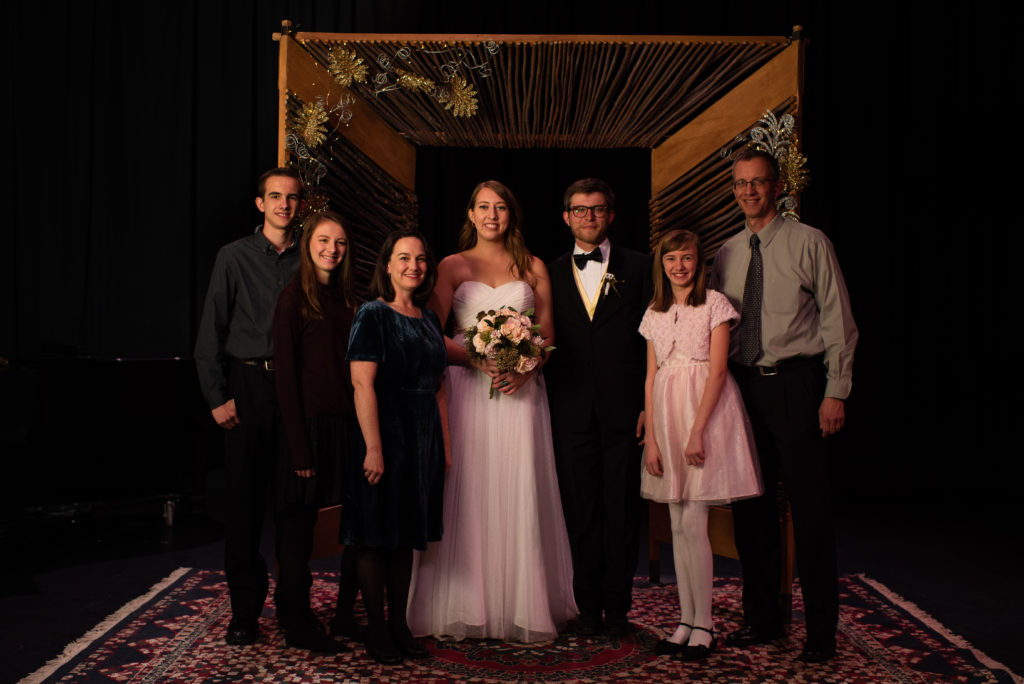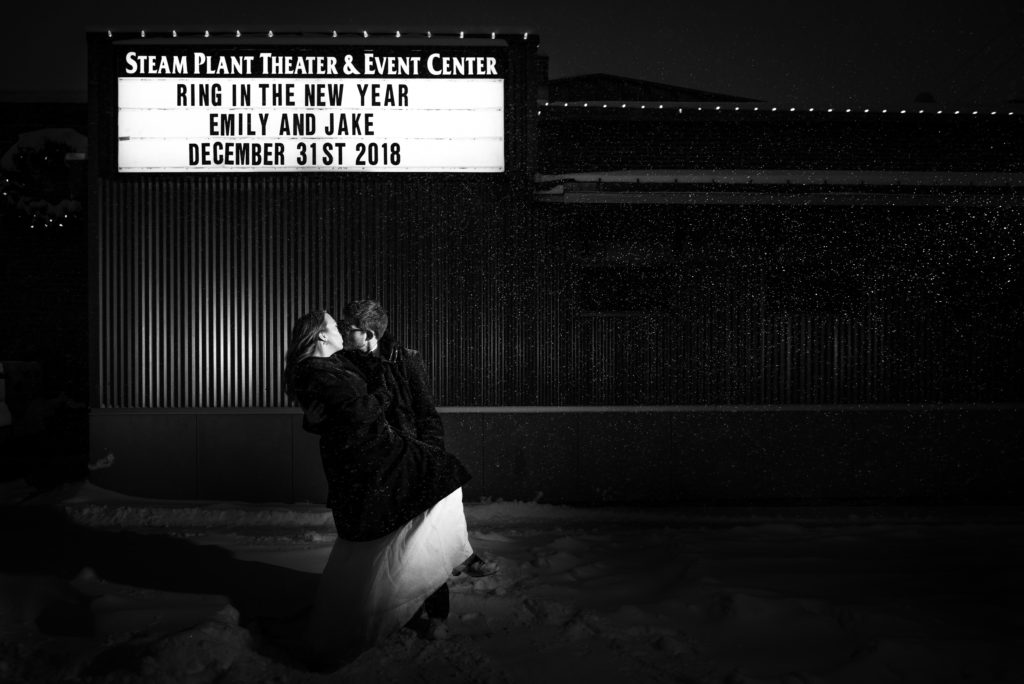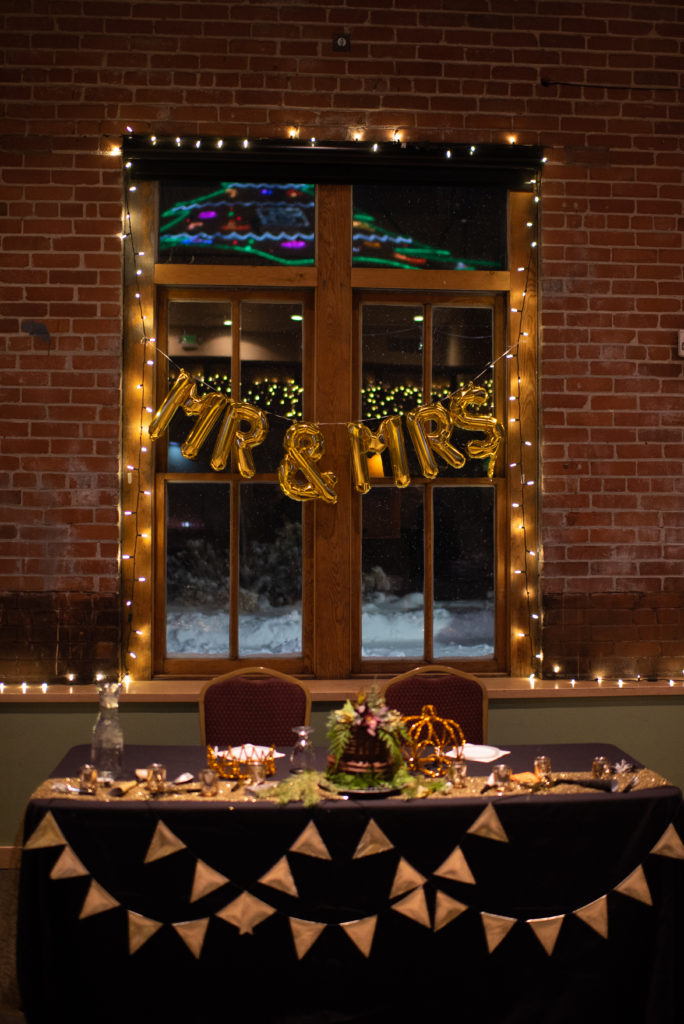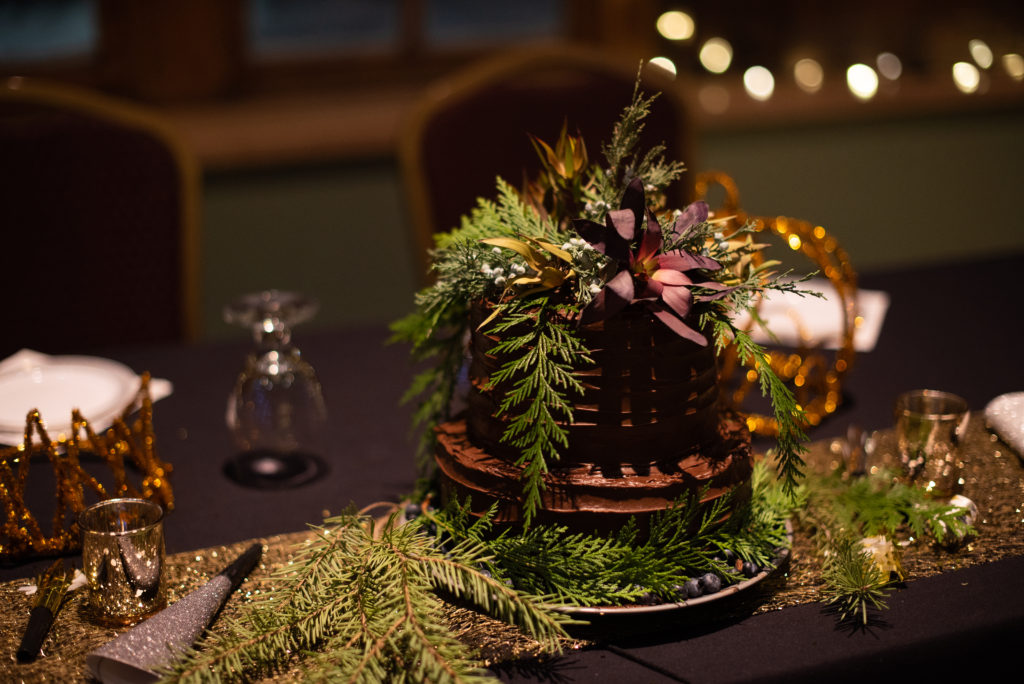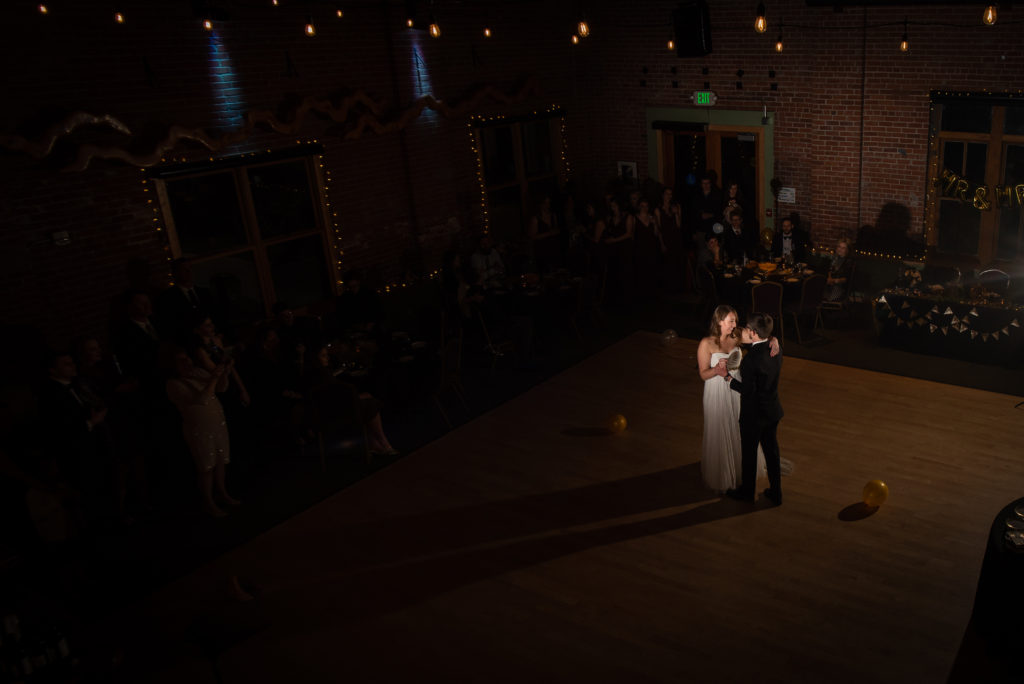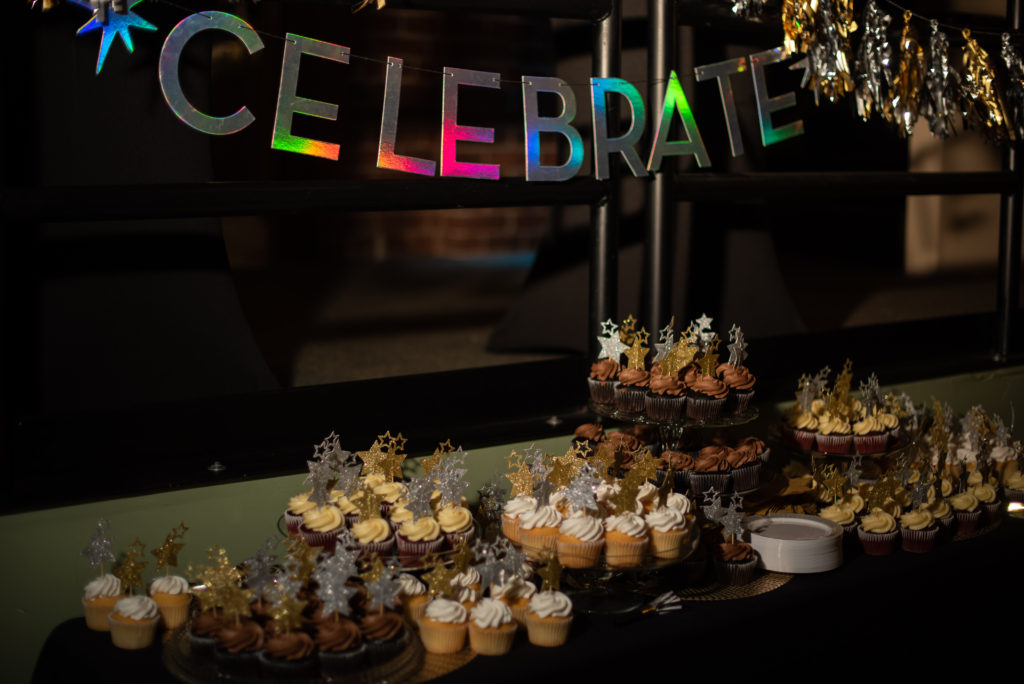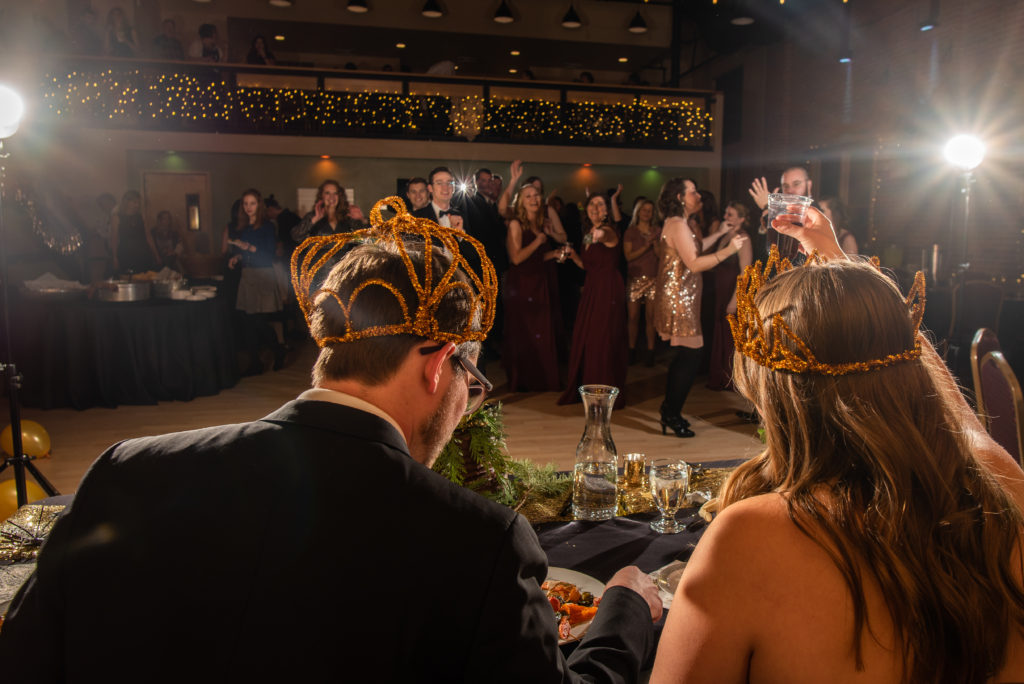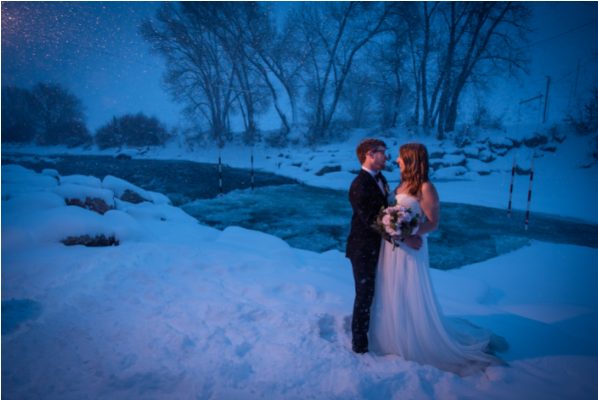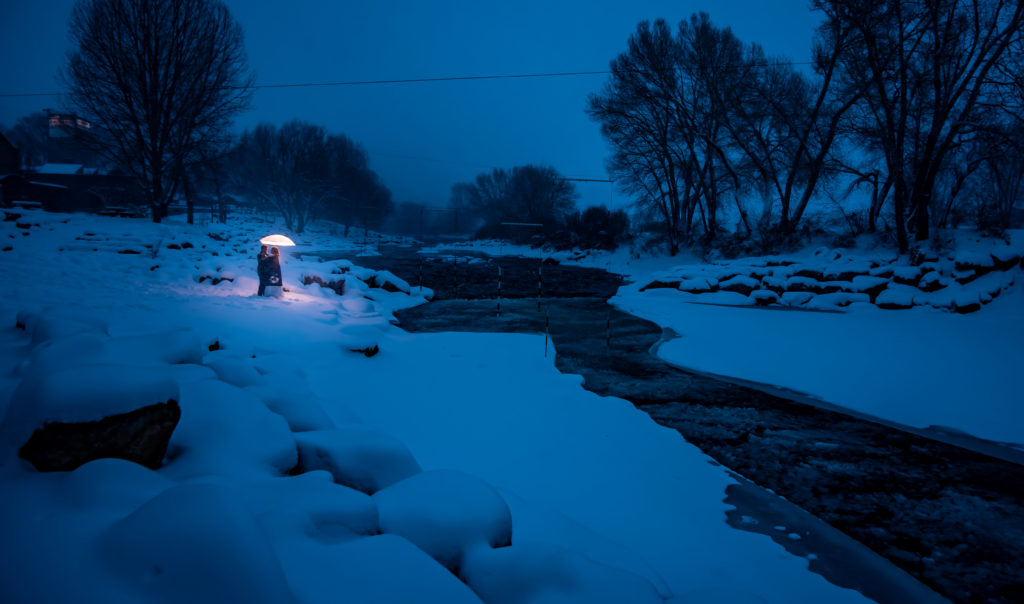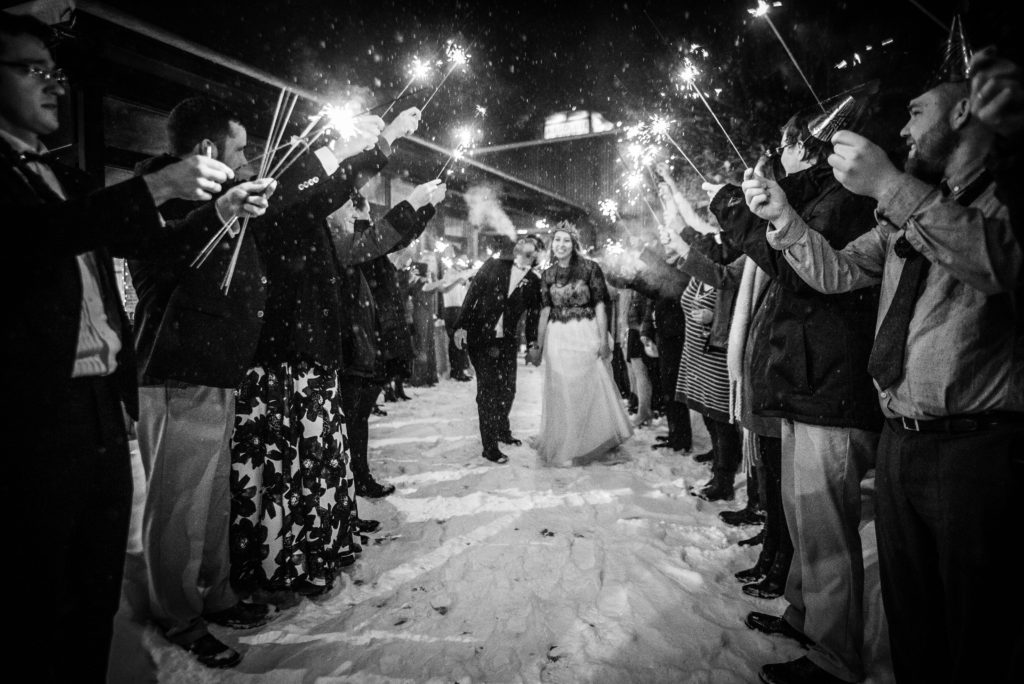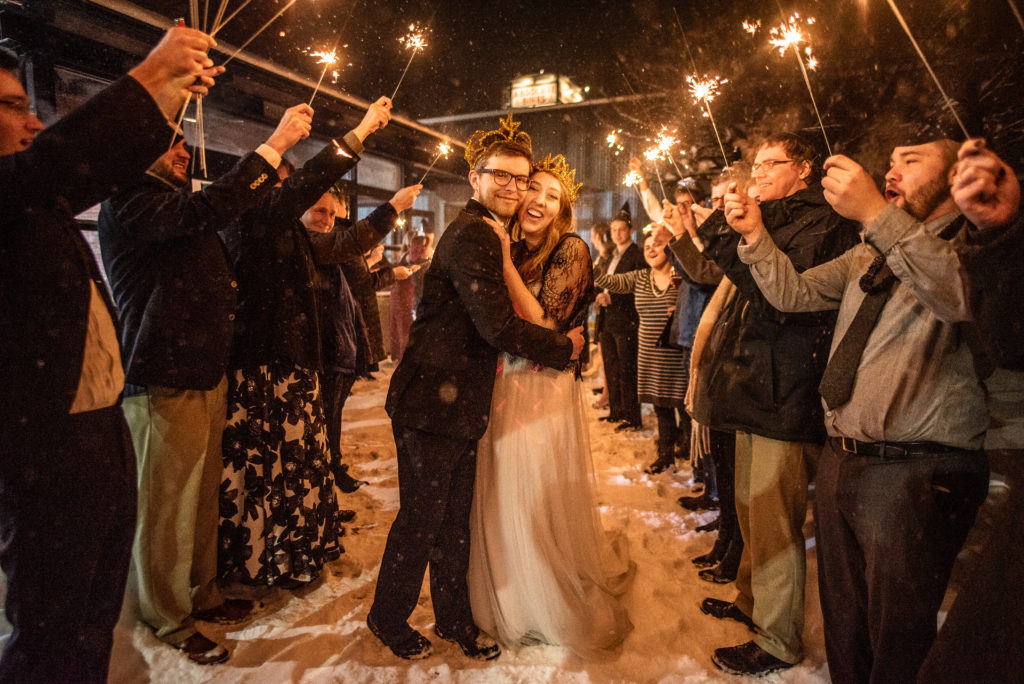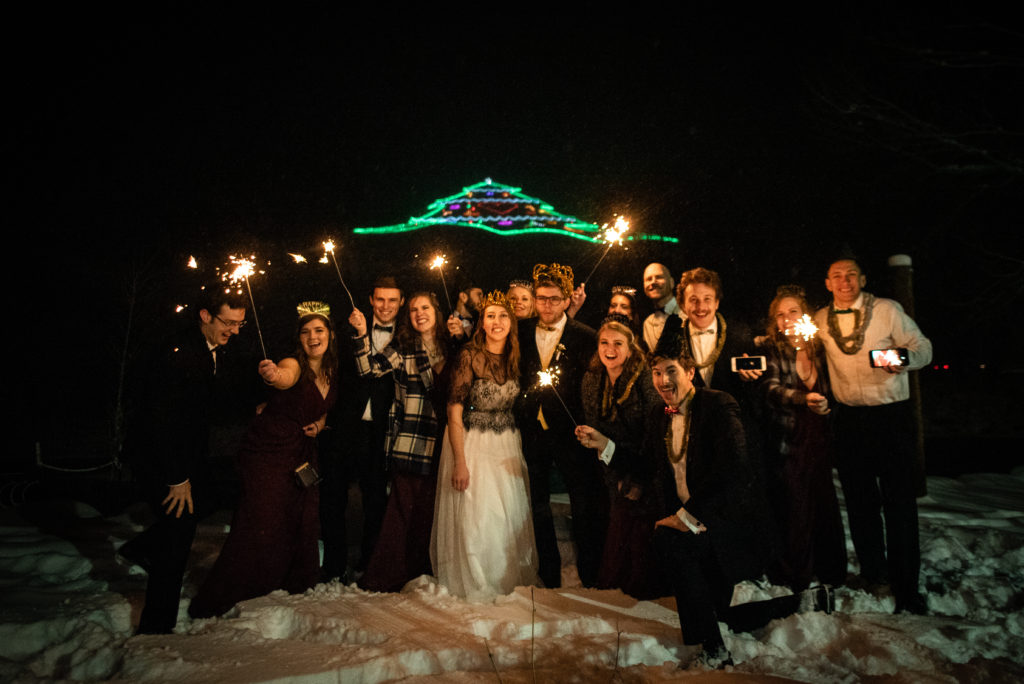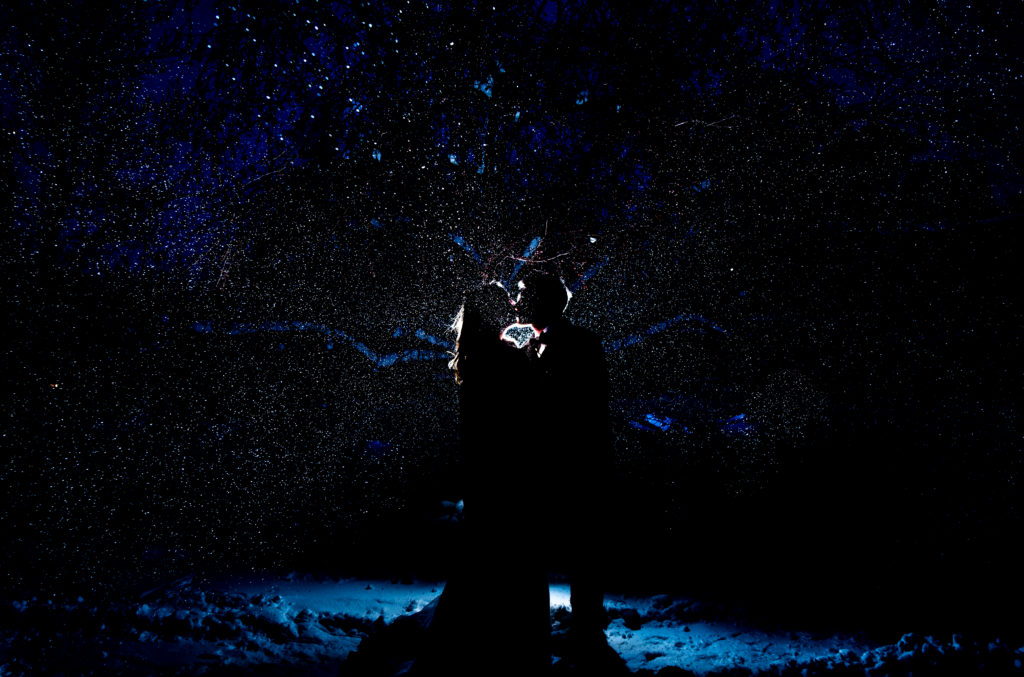 Photographer: Catherine Eichel Photography Food: Kalamatapit Catering Venue: SteamPlant Event Center