When we first spoke with Kelly, we could tell she was a bride that knew what she wanted. We LOVE that. She works in the event planning industry as well, and that was an immense help throughout the whole planning process. Her attention to detail and timeliness in arranging everything made this wedding a breeze to work, and everything turned out beautifully.
It doesn't hurt that she hired one of our favorite local planners, Aly, at Knot Just Another Wedding either. Aly ensures that everything on your big day flows perfectly and seamlessly. So when this couple decided to switch their ceremony site, the day of, from Riverside Park (located one block downriver from the SteamPlant) due to a weather forecast of scattered storms for the day, Aly was on it. She was a huge help to our staff in making the switch and made sure all the ceremony vendors were notified. We think Kelly made the right call in moving the ceremony from the park to the SteamPlant Riverside Plaza. Making the switch still allowed her to have the outdoor ceremony she wanted, but guests would be able to take cover inside the SteamPlant if needed quickly.
Luckily the sun decided to shine, and the ceremony immediately followed by cocktail hour went off without a hitch. A favorite local musician, David Tipton, was here playing popular tunes and some of his originals on the Chapman Stick. His services are a beautiful & classy addition to any ceremony or cocktail hour.
The bride & groom opted to rent tables, chairs, dishes, and copper mugs for their specialty cocktail all through Settings Event Rental. We love it when our couples choose Settings for their event rentals. They operate out of a neighboring town, Poncha Springs, which makes pick up and delivery a piece of cake. Their rentals are the perfect addition to any event wanting to elevate its look.
The couple made a smart move in booking the Park Place for their lodging. This VRBO rental is just two blocks downriver from the SteamPlant and directly across the street from Riverside Park. It's hard to get any closer than that! It made for a beautiful backdrop in all the getting ready pictures too (see link below to check out those pictures).
Kelly & Jordan kept their guest list small (just under 50 people!). The short guest list kept their special day intimate, and the whole day was just filled with love for them from all the guests. We are so grateful we could be a part of it. Take a peek at their big day below. Hazel and Lace Photography did a stellar job capturing it all. See more from Kelly & Jordan's big day on Rocky Mountain Bride.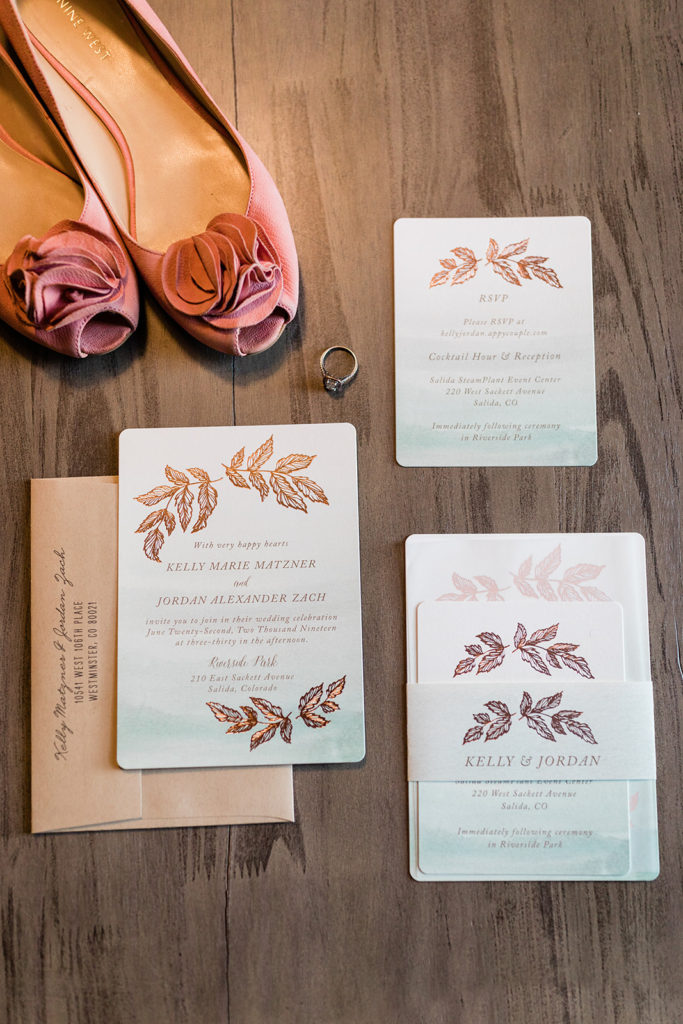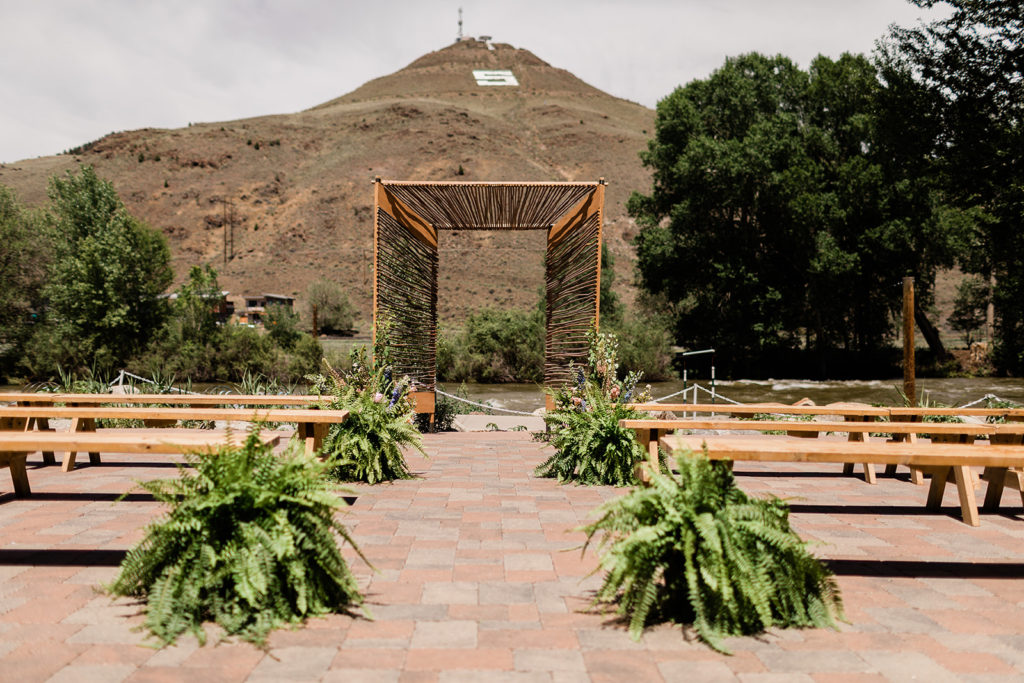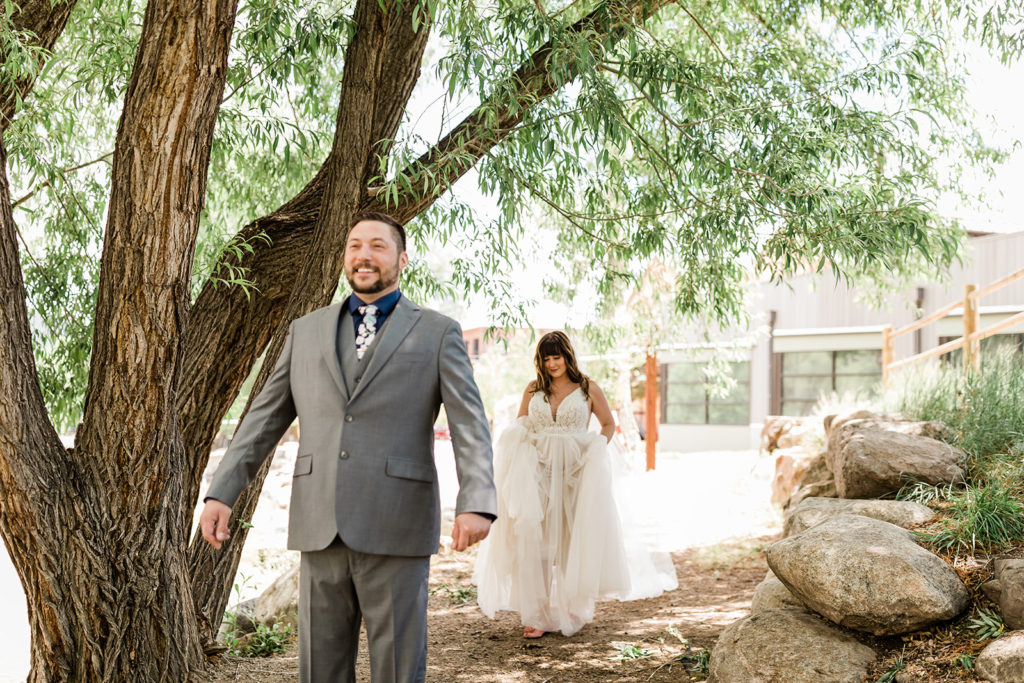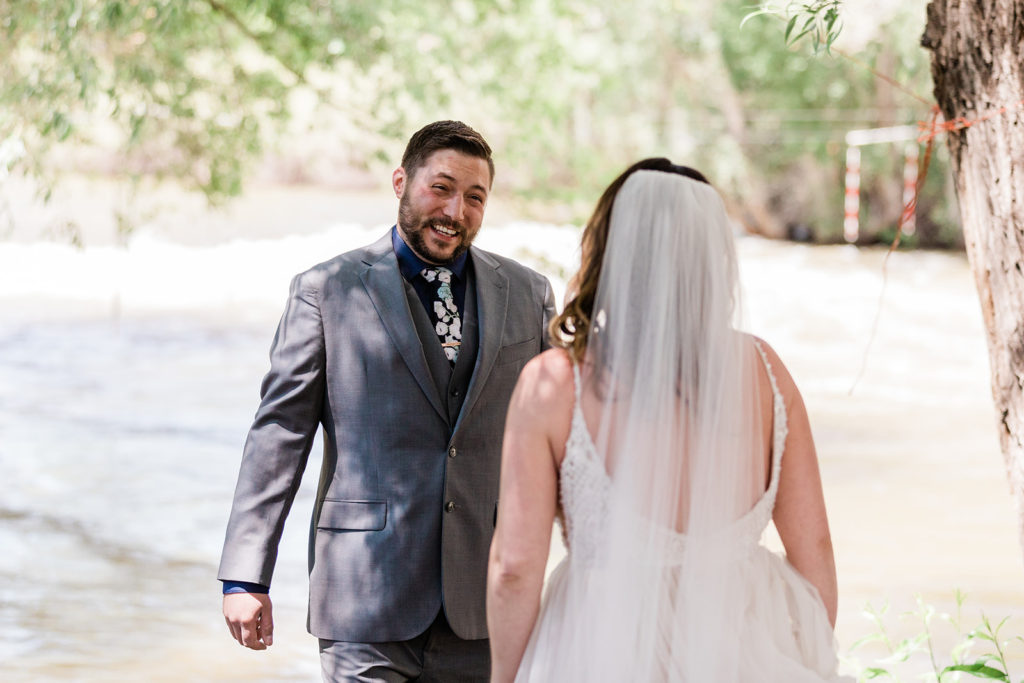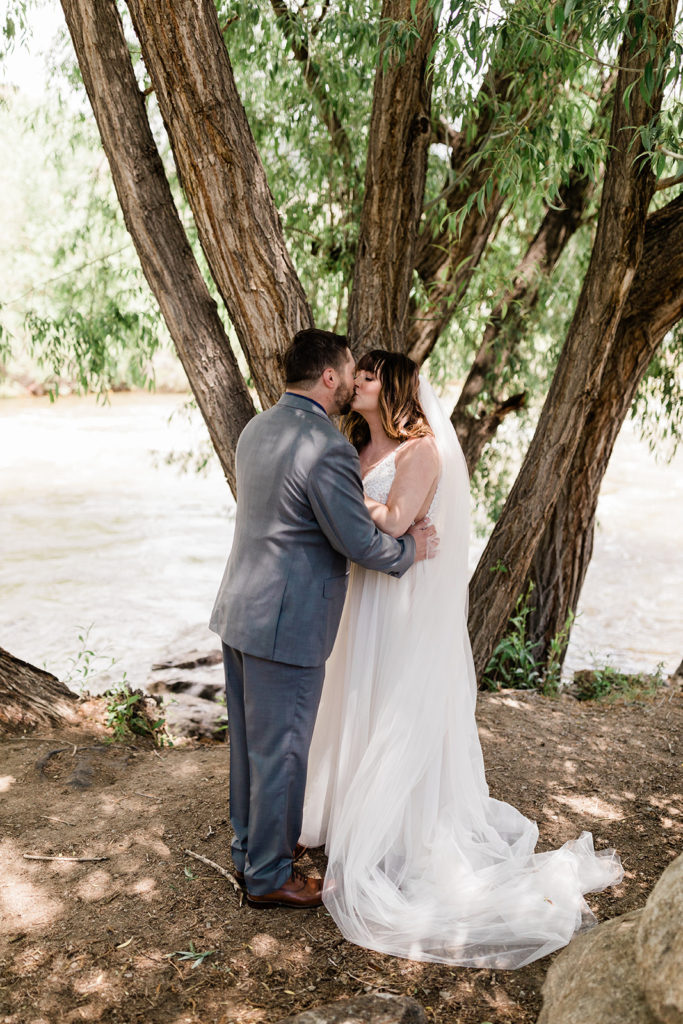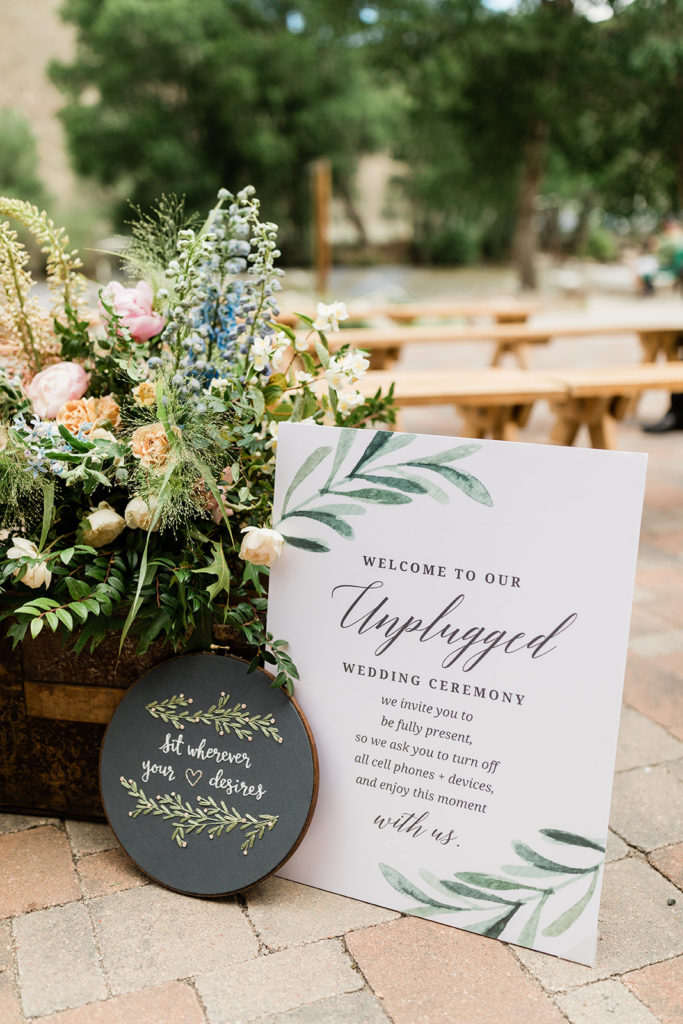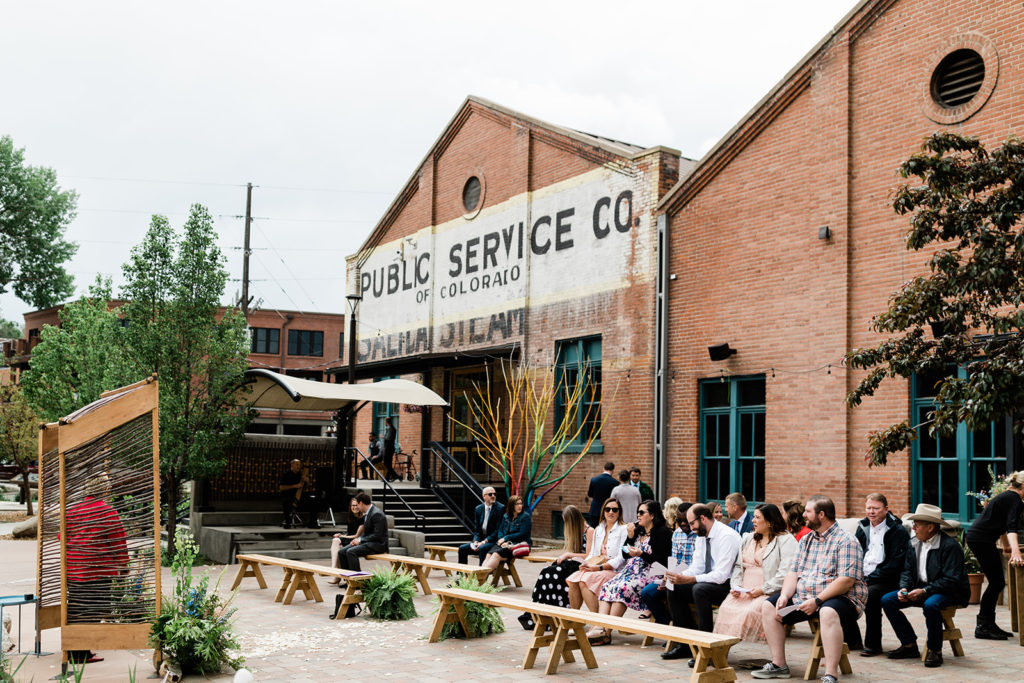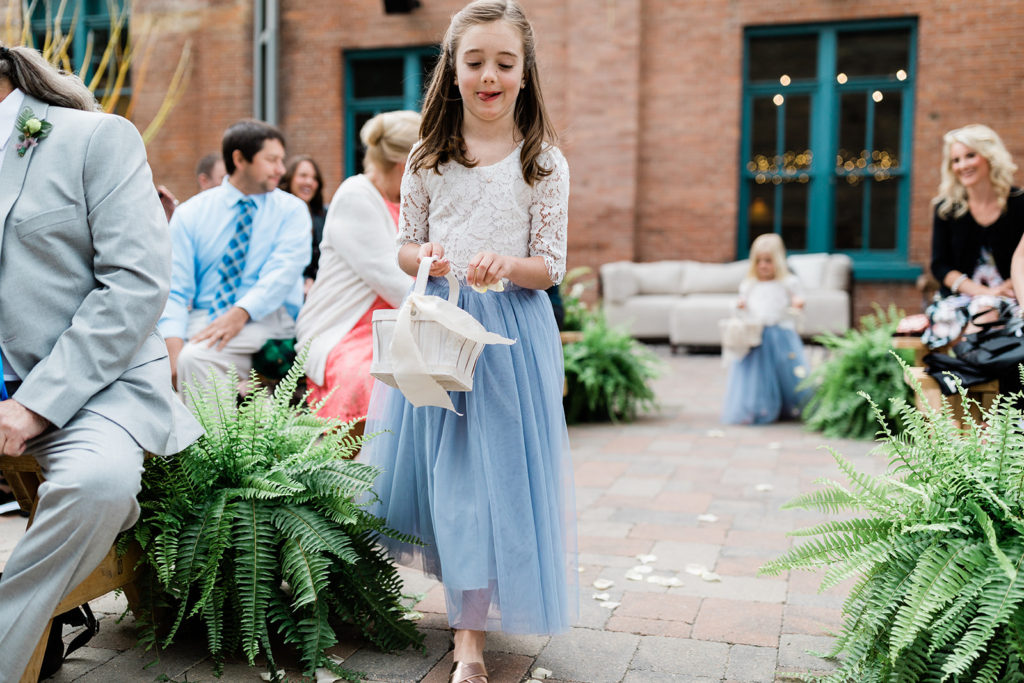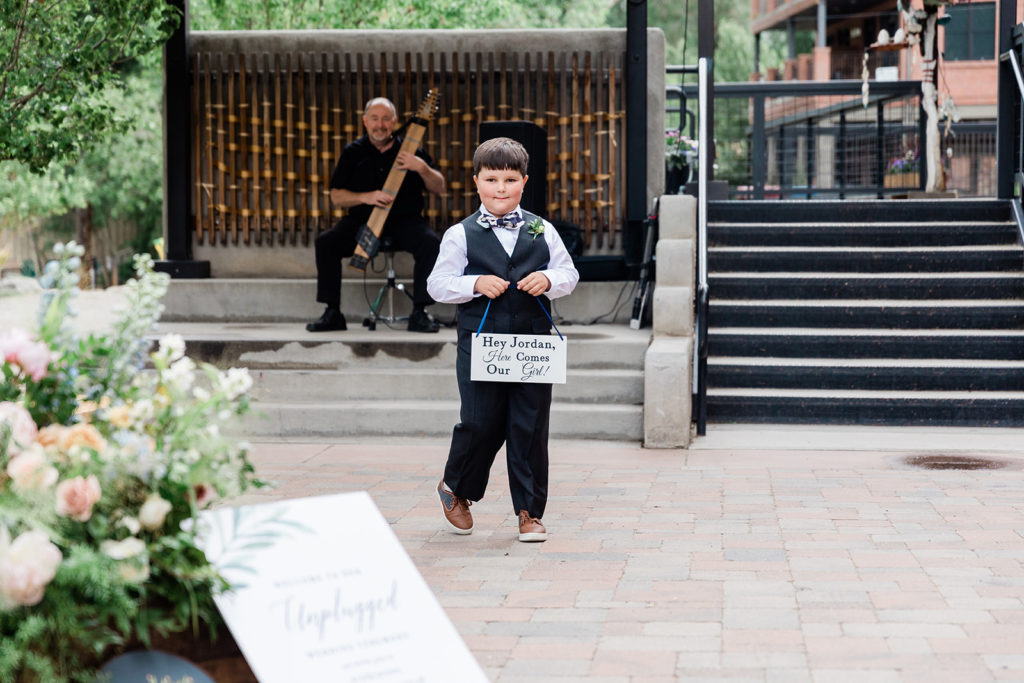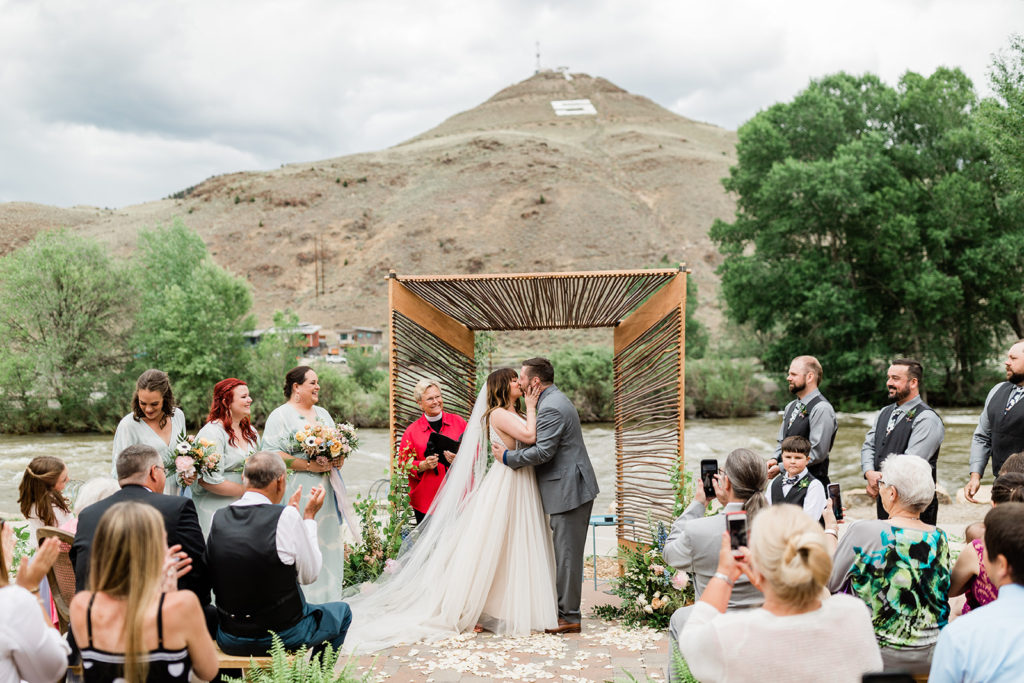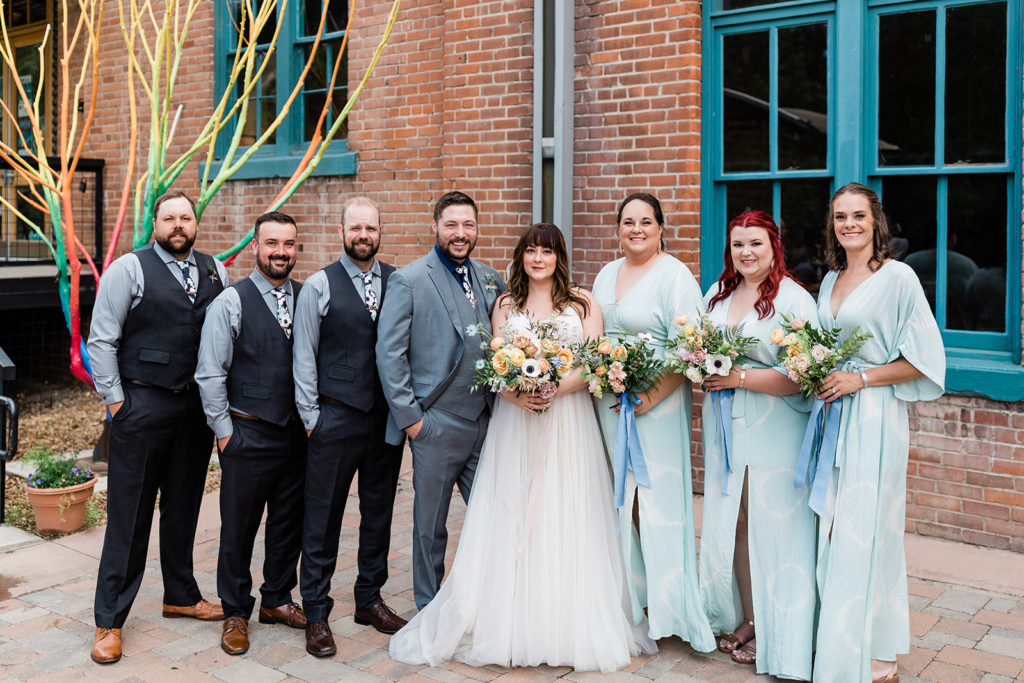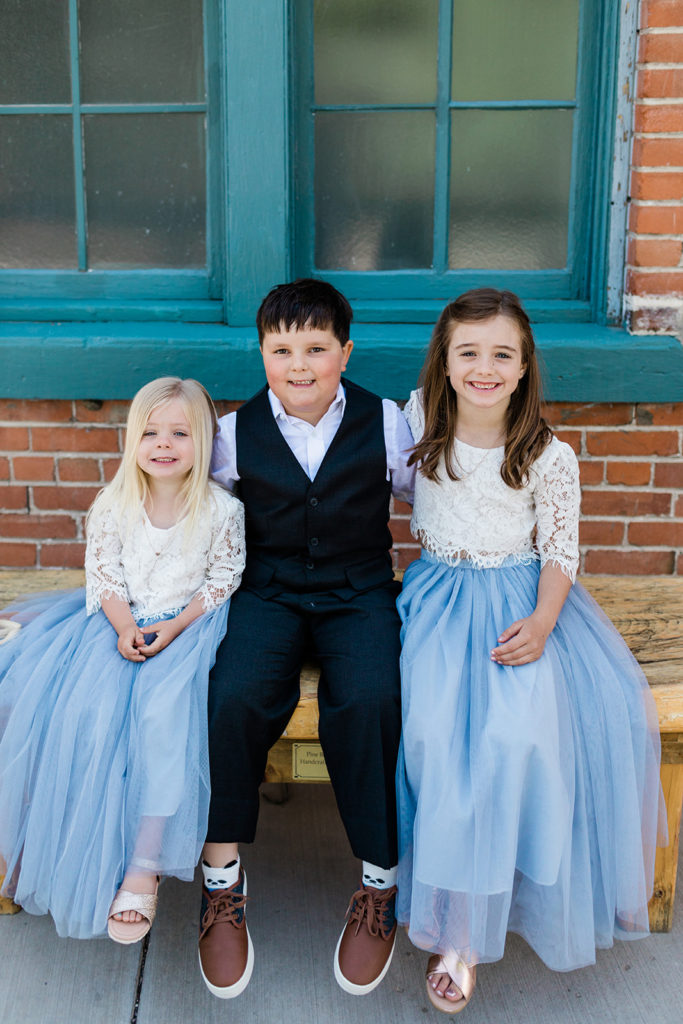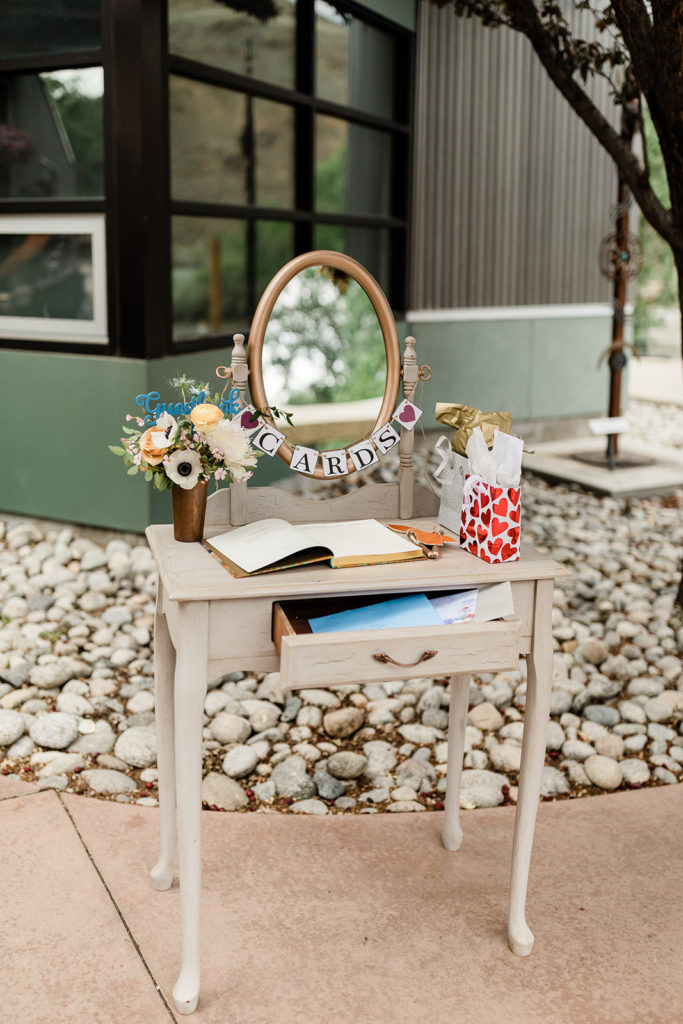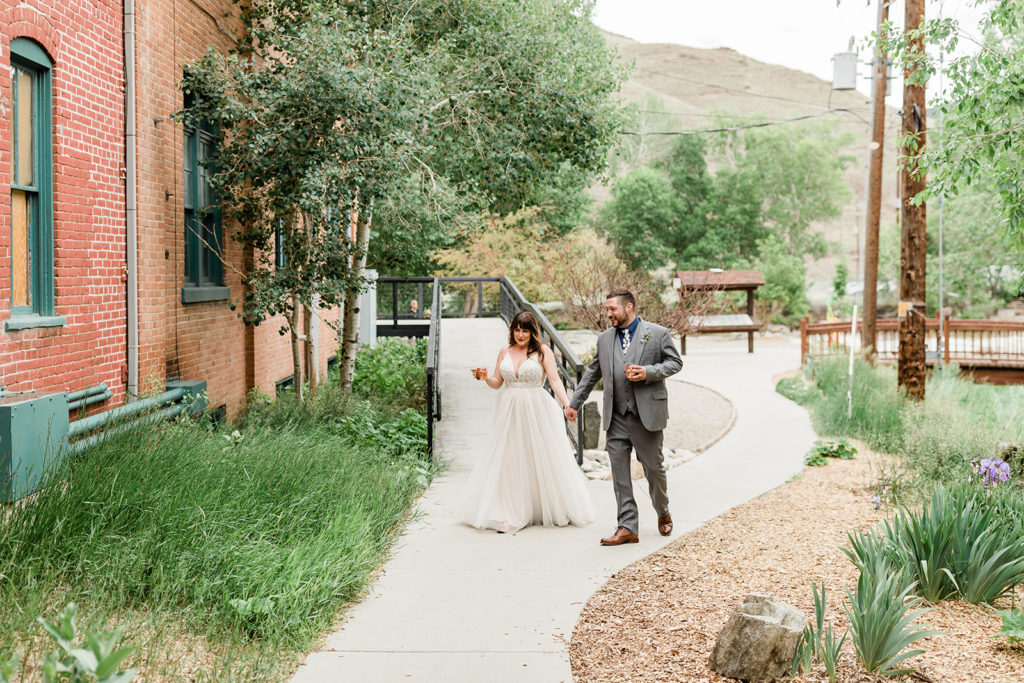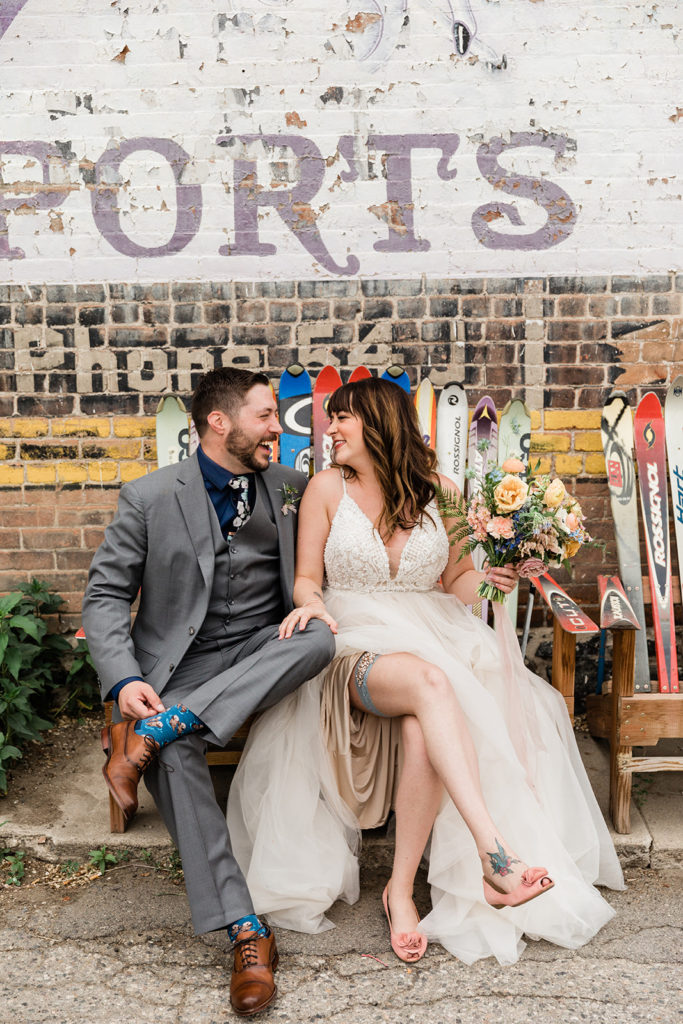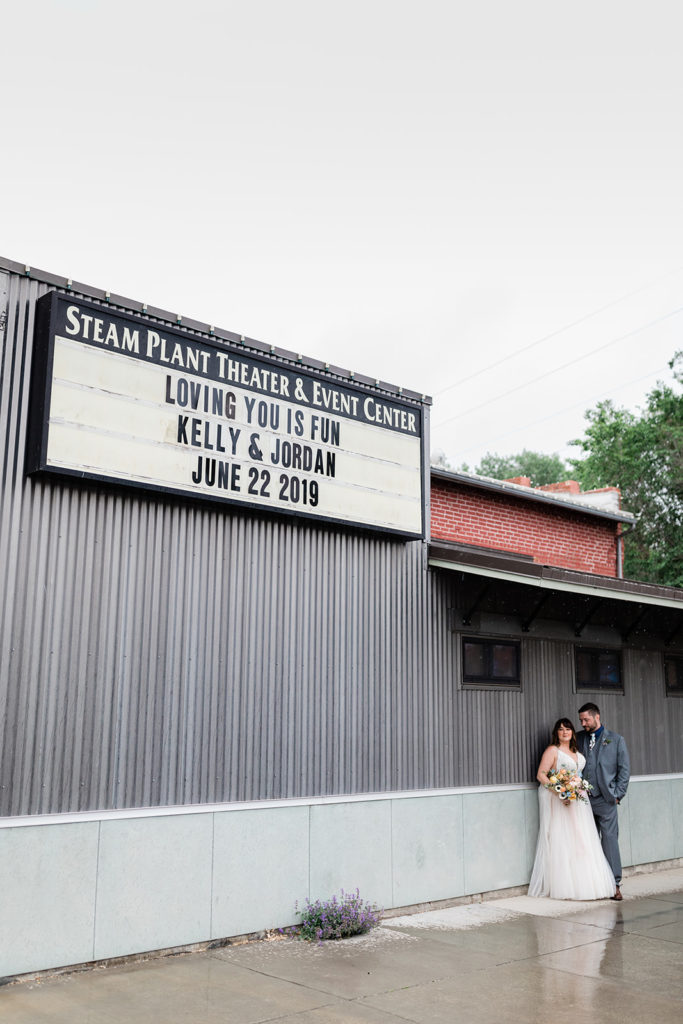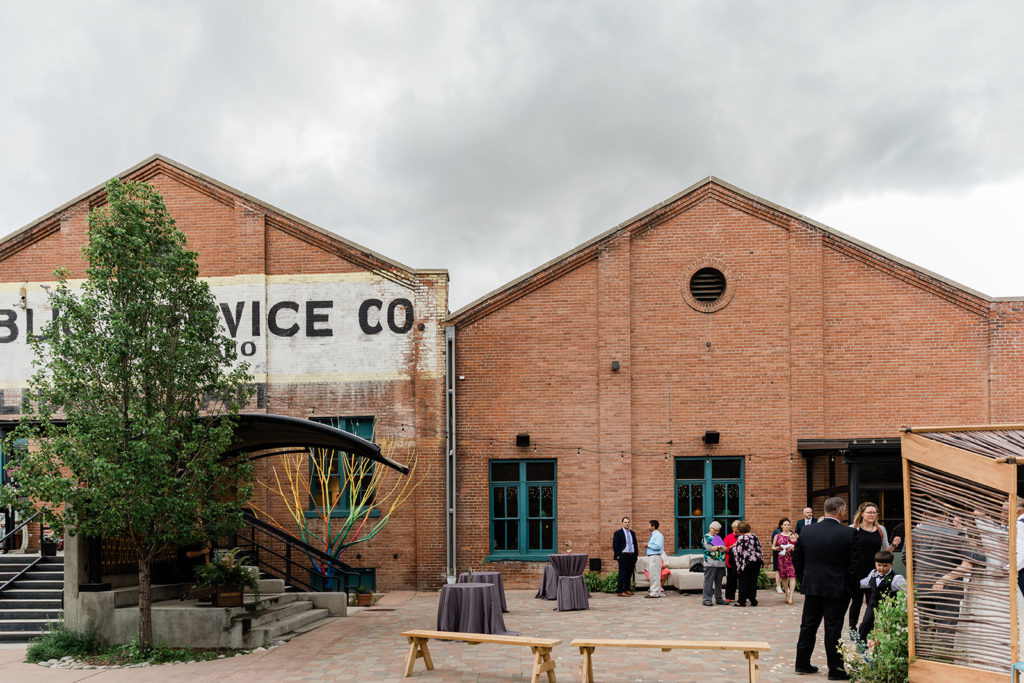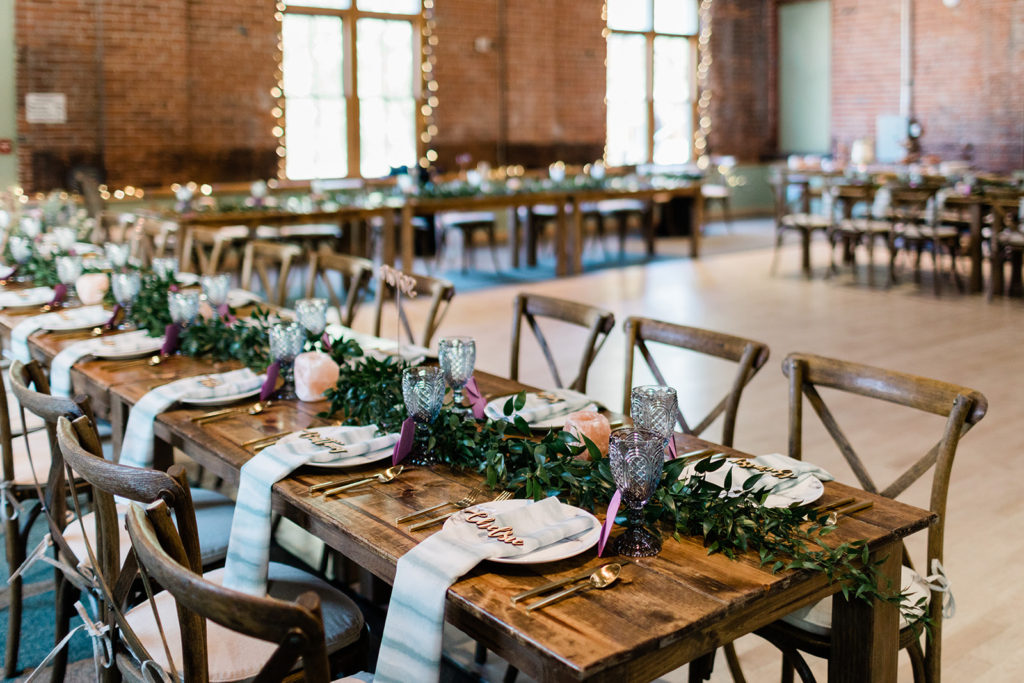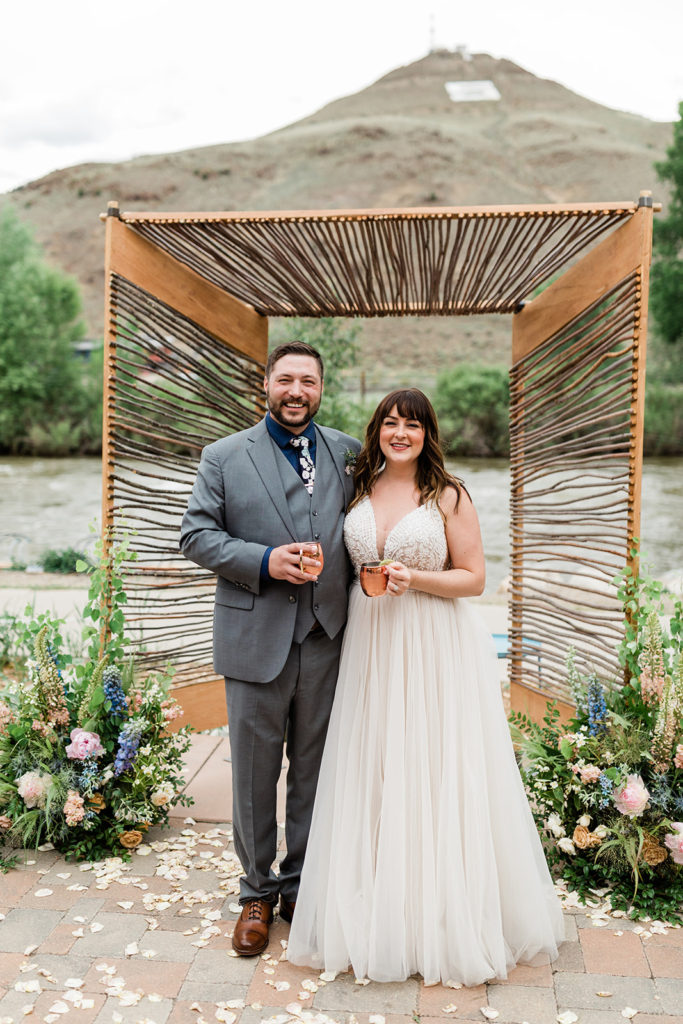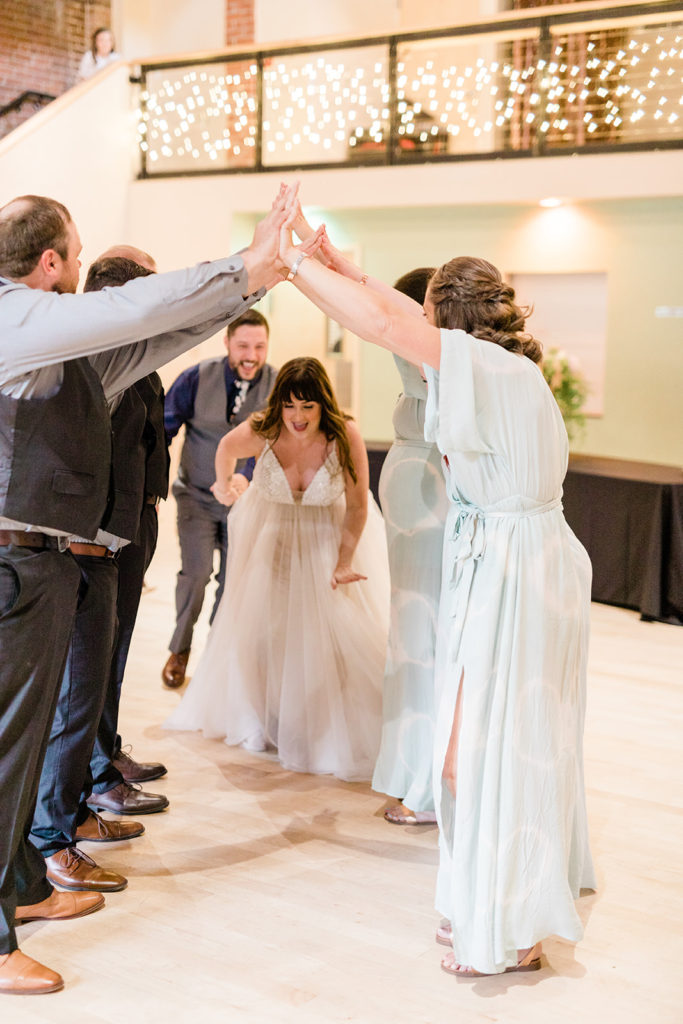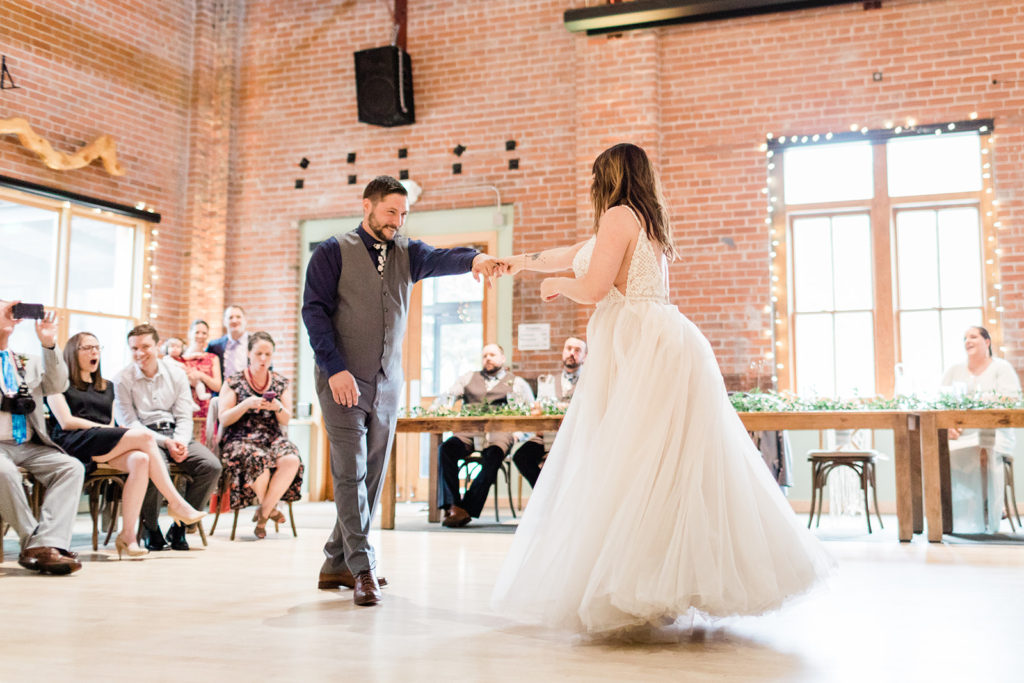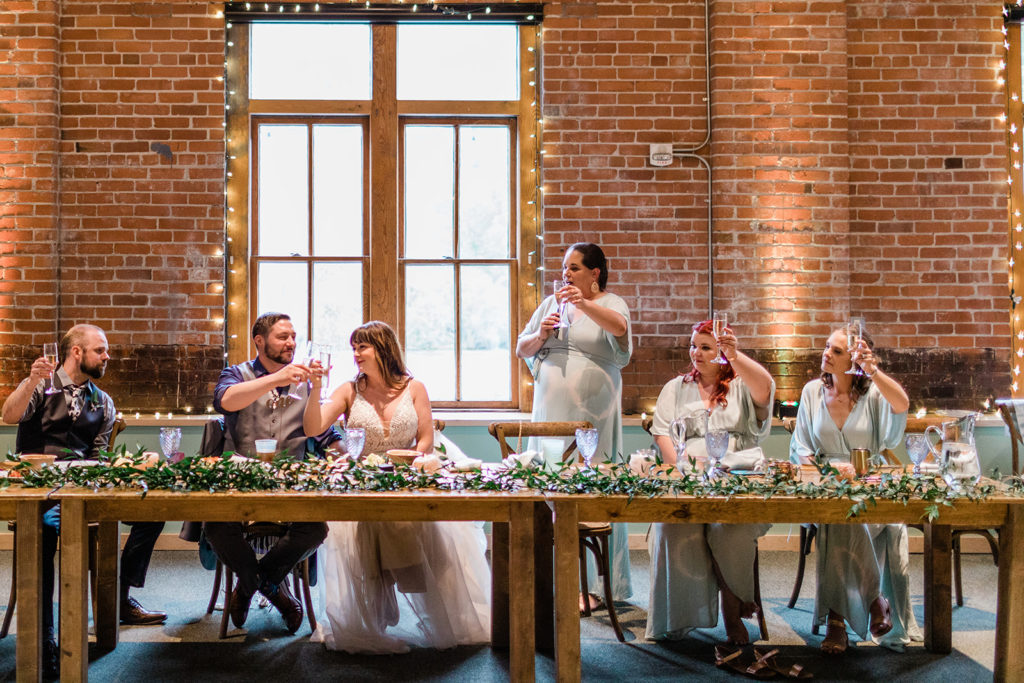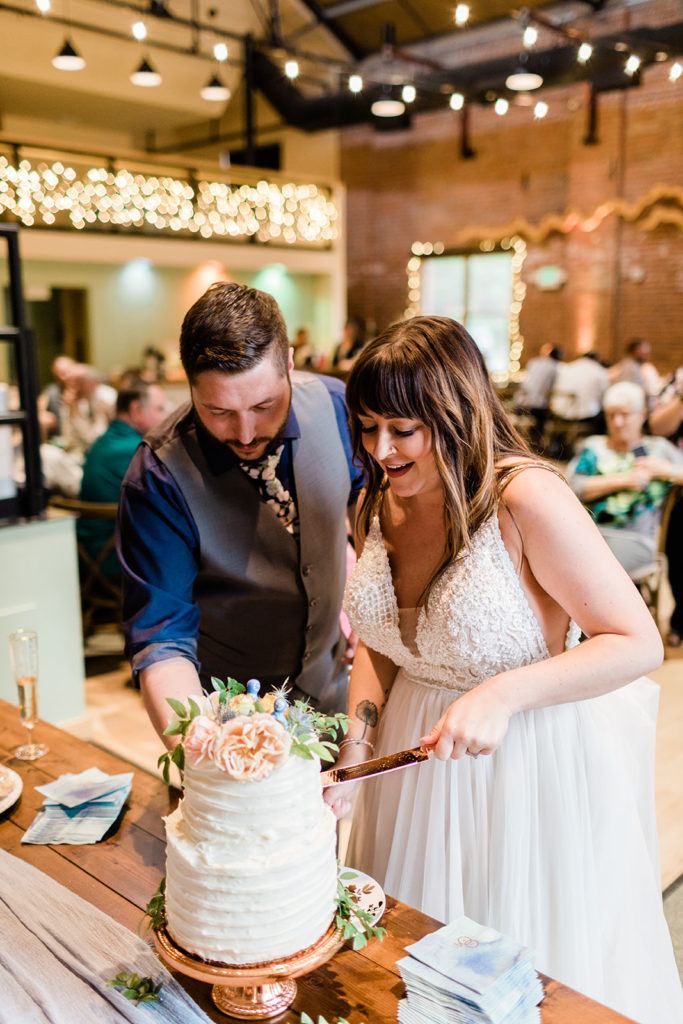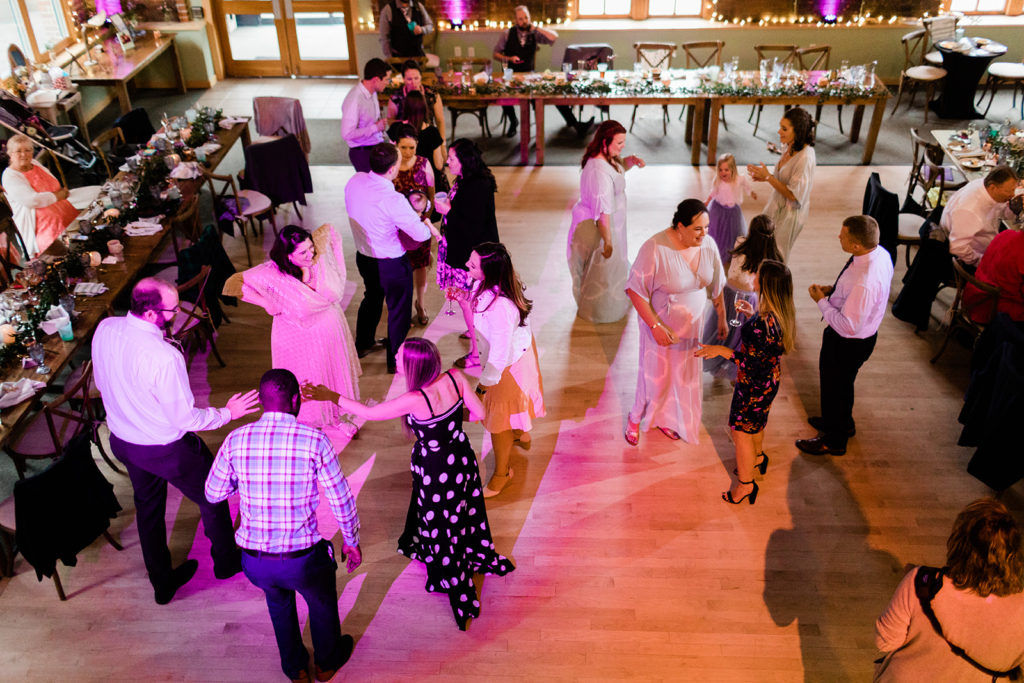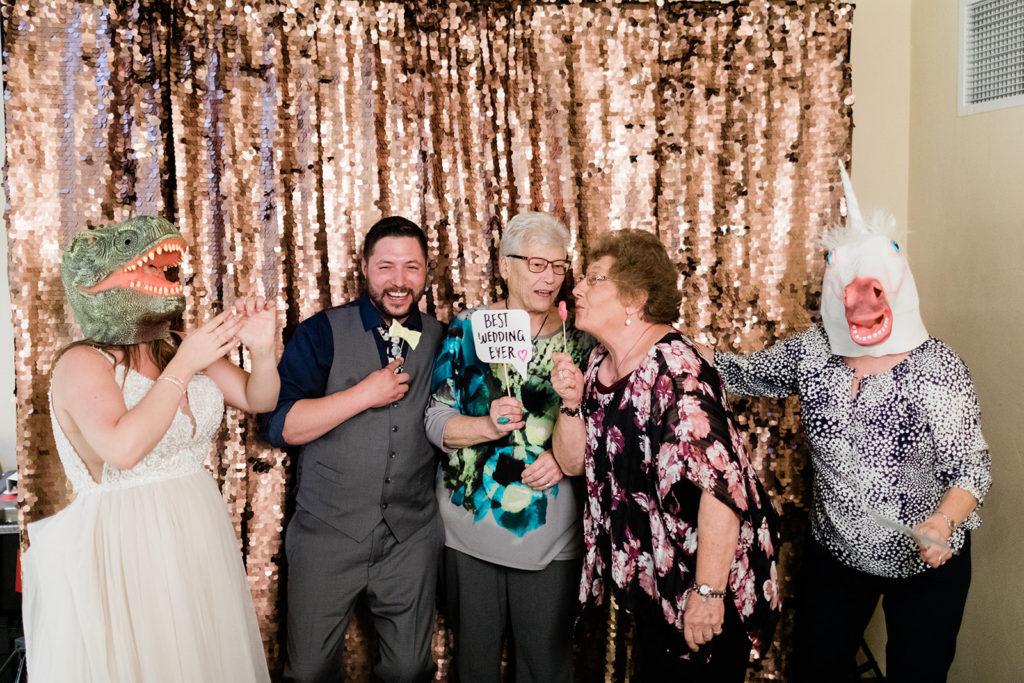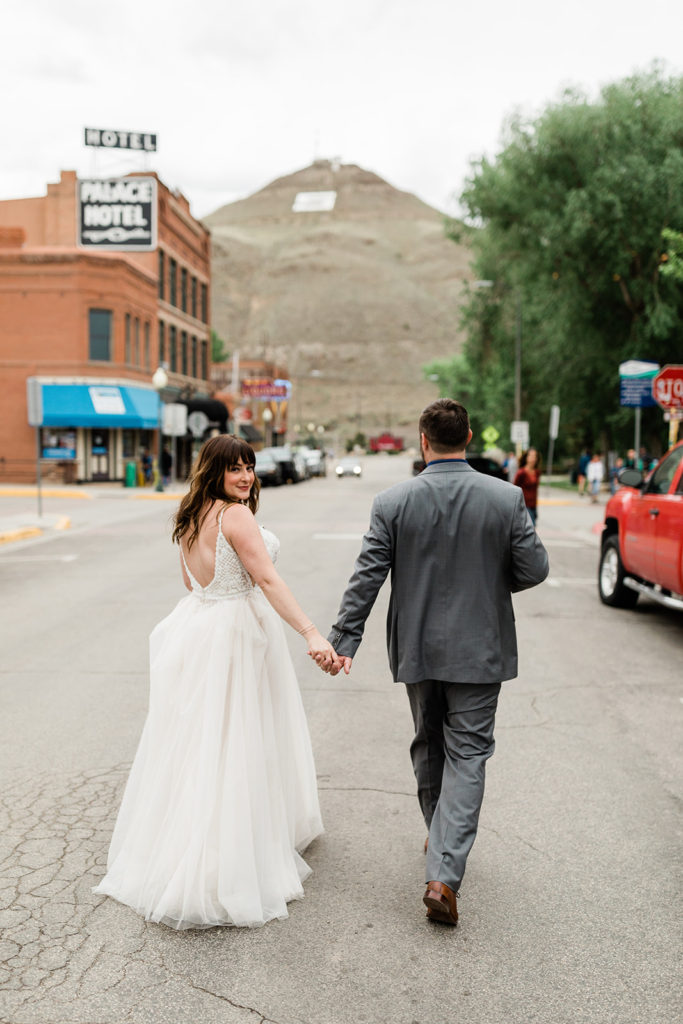 Photography: Hazel and Lace Photography Chapman Stick: David Tipton DJ: Tasos, TH Entertainment Wedding Planner: Knot Another Wedding Event Rentals: Settings Event Rental Lodging: Park Place Florals: The Bloemist Hair & Make Up: Wedlocks Food: Kalamata Pit Catering Venue: SteamPlant Event Center