This Crested Butte couple had a beautiful day for their August wedding in Salida. The clouds were quite thick on this day, and we had plans to postpone the ceremony, skipping straight to cocktail hour and even dinner if needed so this couple could have the outdoor riverside ceremony they had planned. Fortunately, the rain never came, and the cloud coverage kept the plaza cool on this otherwise warm afternoon.
Taylor Jones Photography killed it on the photos for this wedding. Kyle & Lauren opted to do a first look a few weeks before the ceremony in Crested Butte, and the photos are AMAZING. (You can check them out here.) On the day of their wedding, they made plans to meet with Taylor & Mike at The Vic for some drinks before the ceremony. The photos are spectacular and who knew The Vic could look so classy?!
One of our favorite places to recommend for nearby lodging is The Palace Hotel. It is Salida, Colorado's premier historic boutique hotel, established in 1909, where vintage chic meets modern amenities, in fifteen genuinely considered suites. It is the perfect location to put up the bridal party and close family since it is located just one block downriver from the SteamPlant. Kyle & Lauren's wedding party stayed at The Palace for their wedding weekend & also took some spectacular photos at The Palace before the ceremony.
For this wedding, the florals were minimal but STUNNING. The deep purple hues in the bouquets popped in all the photos. Jane at Rancho Verde Flowers always does beautiful work, and this wedding was no exception. She also did the florals on the arbor rented from Settings Event Rentals. It doesn't hurt that our sunflowers were in full bloom during this time, too, and made the perfect backdrop for the ceremony. For the table centerpieces, they kept things simple, but elegant using aspen logs with flameless wax votive candles to help bring the outdoors into our urban venue.
The bride & groom have a love for the outdoors and biking more specifically. They brought their passion for biking into their big day by hopping on their tandem bike following the ceremony and rode it around downtown Salida. Eventually making it back to the plaza for their first dance. We thought this special touch was SO cute and made for some great photos!
Happy Trails to Kyle & Lauren! & HUGE THANKS to Taylor at Taylor Jones Photography for sharing these images with us!!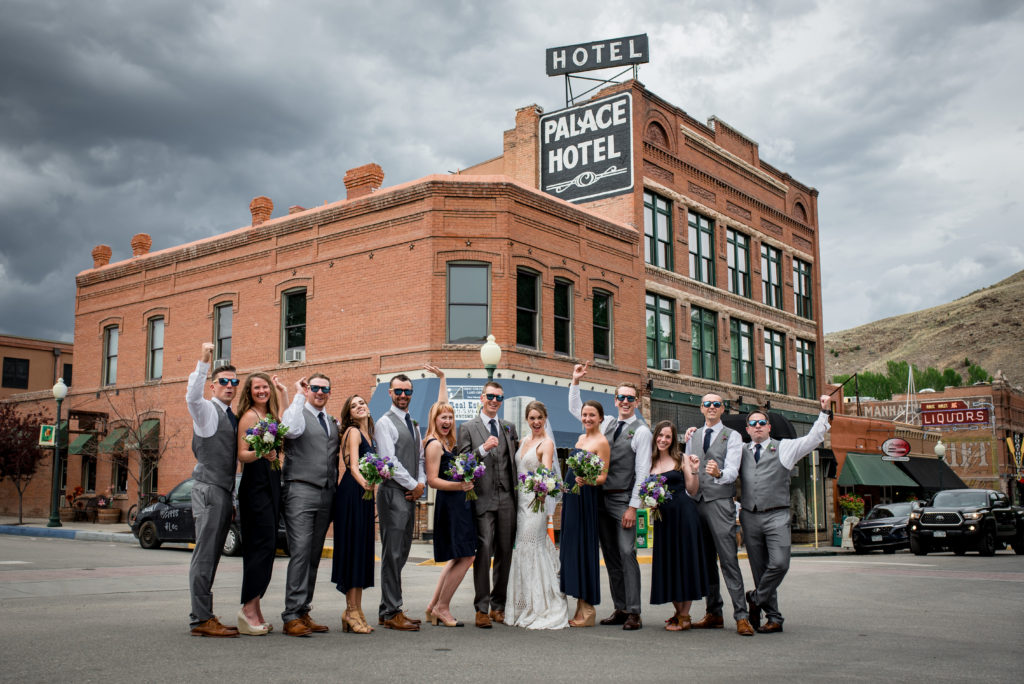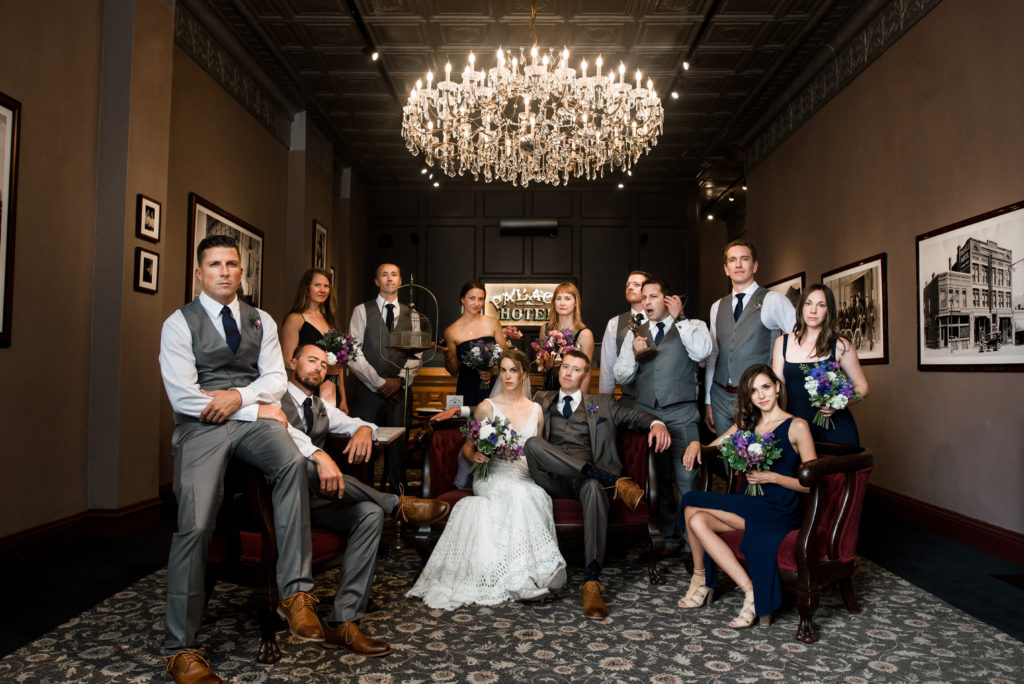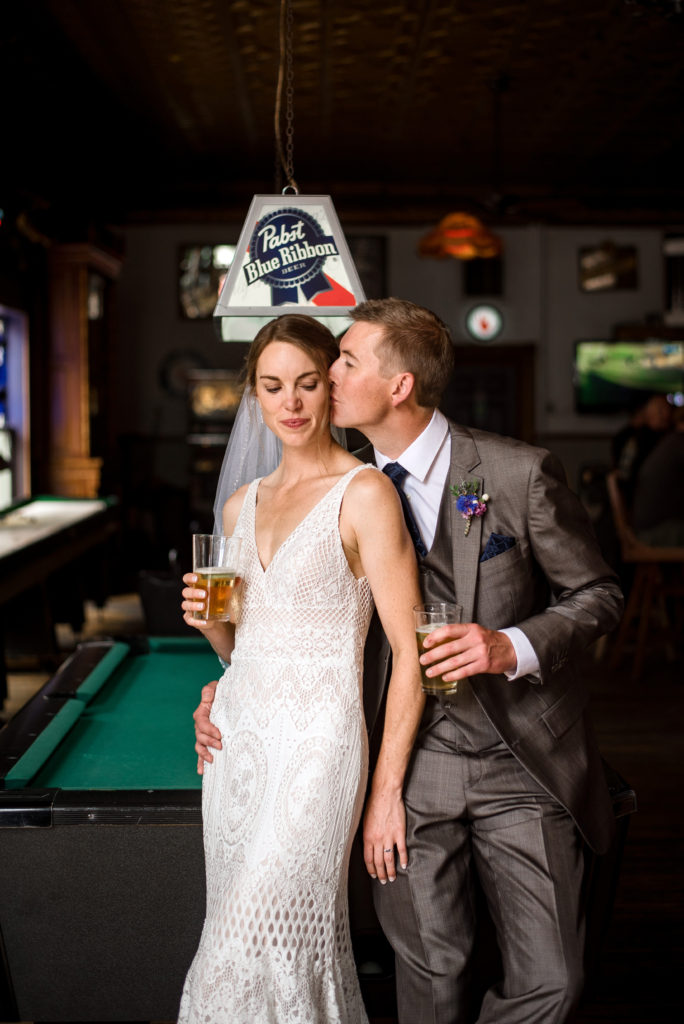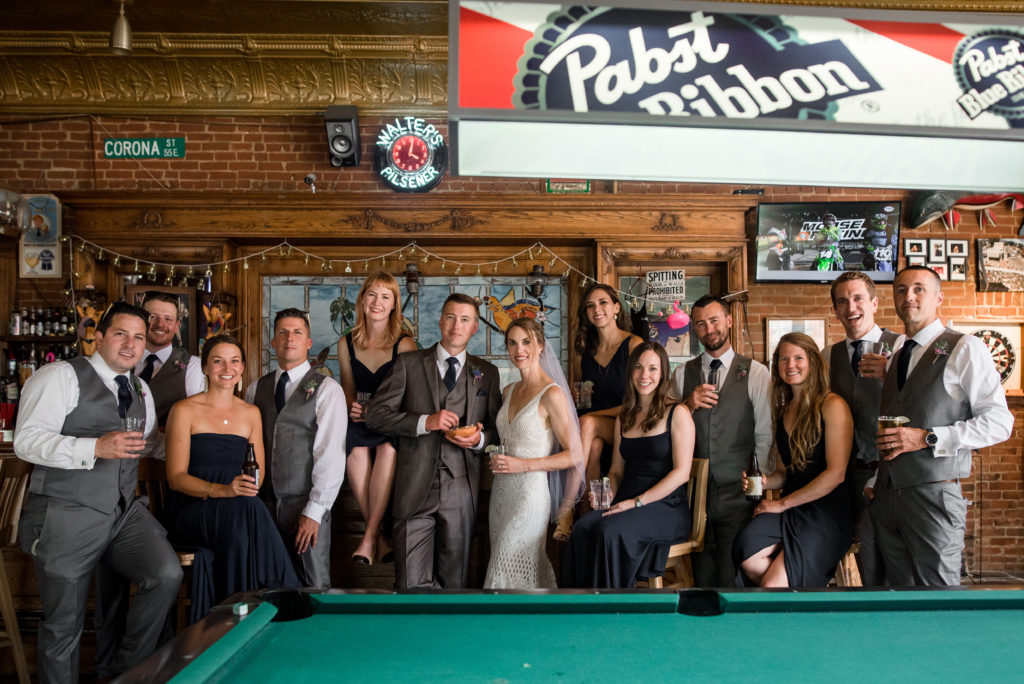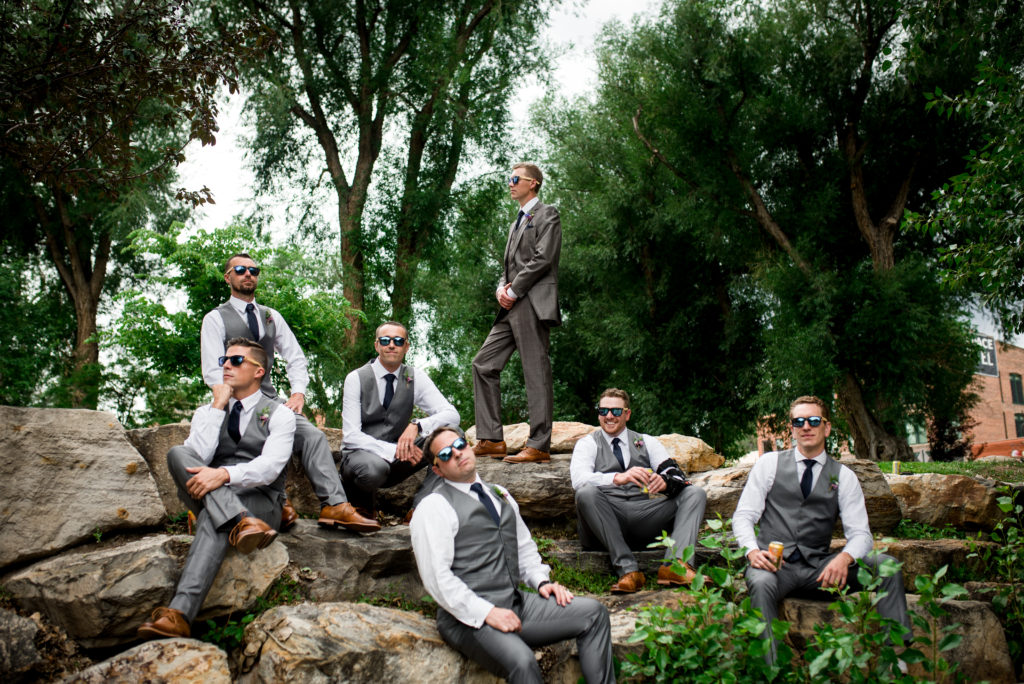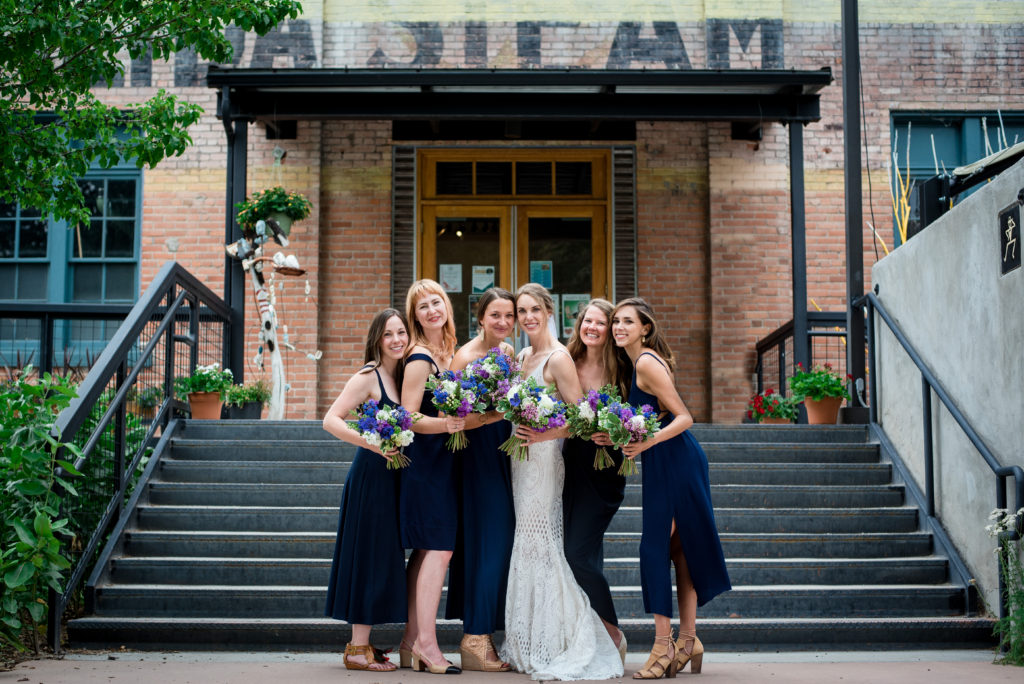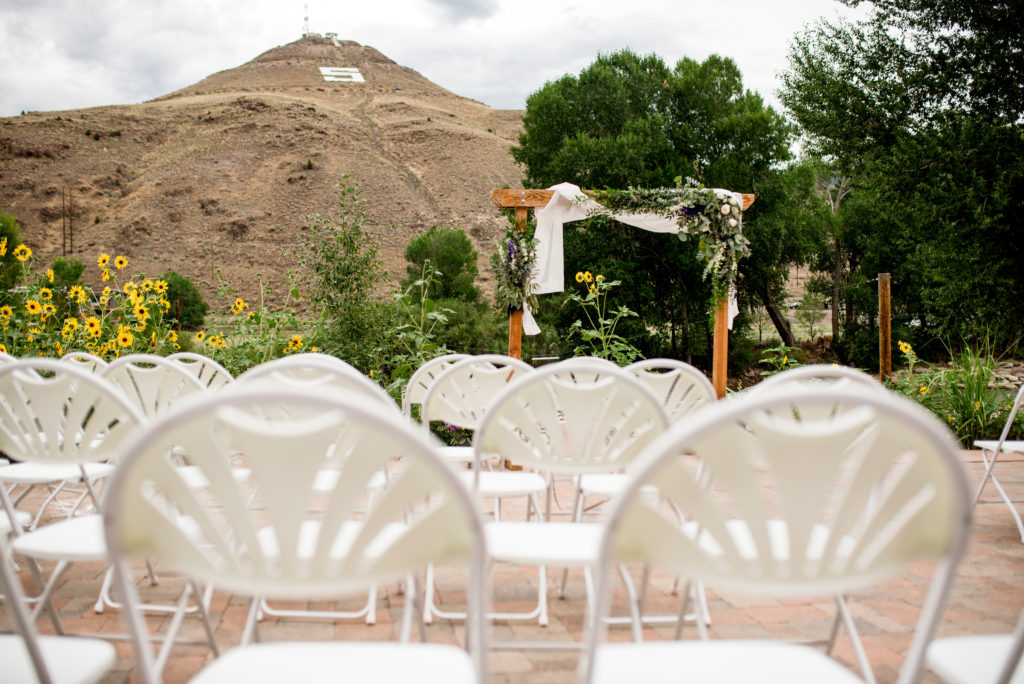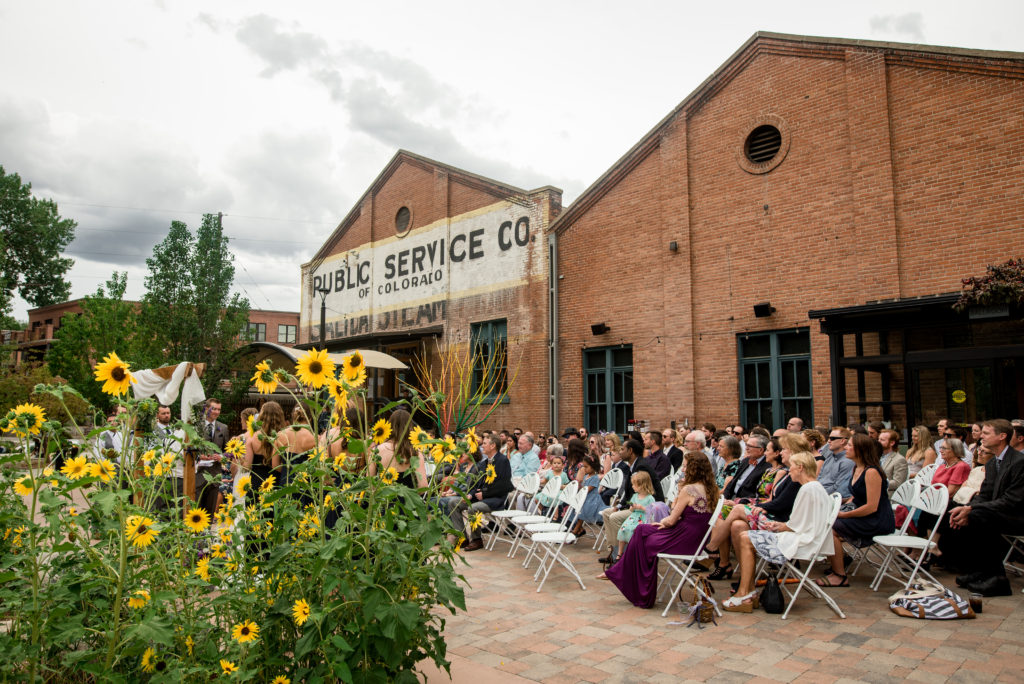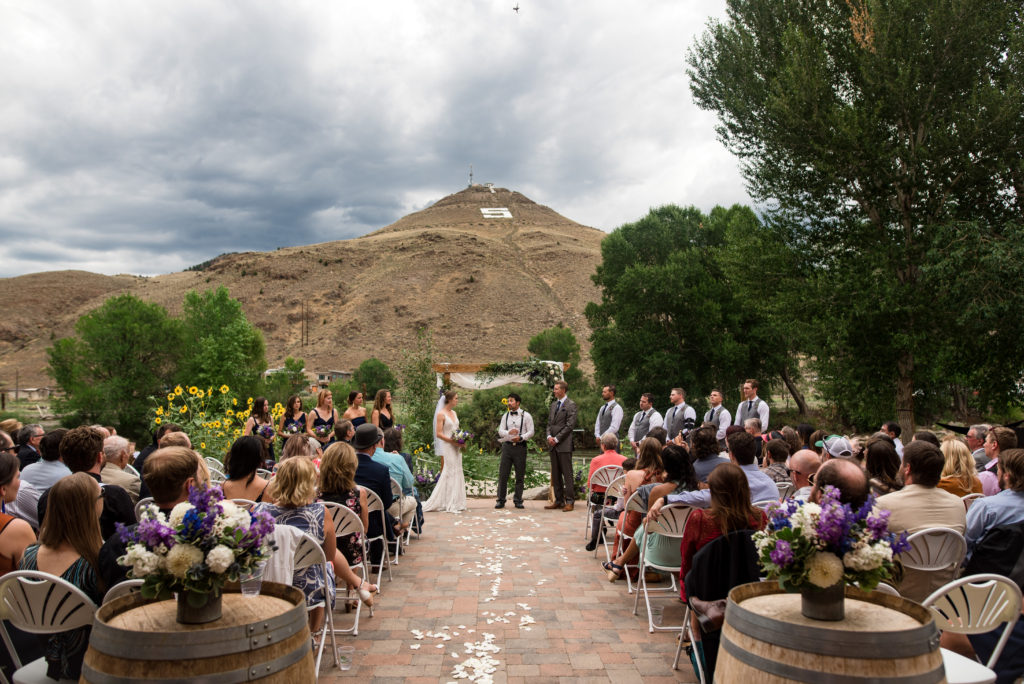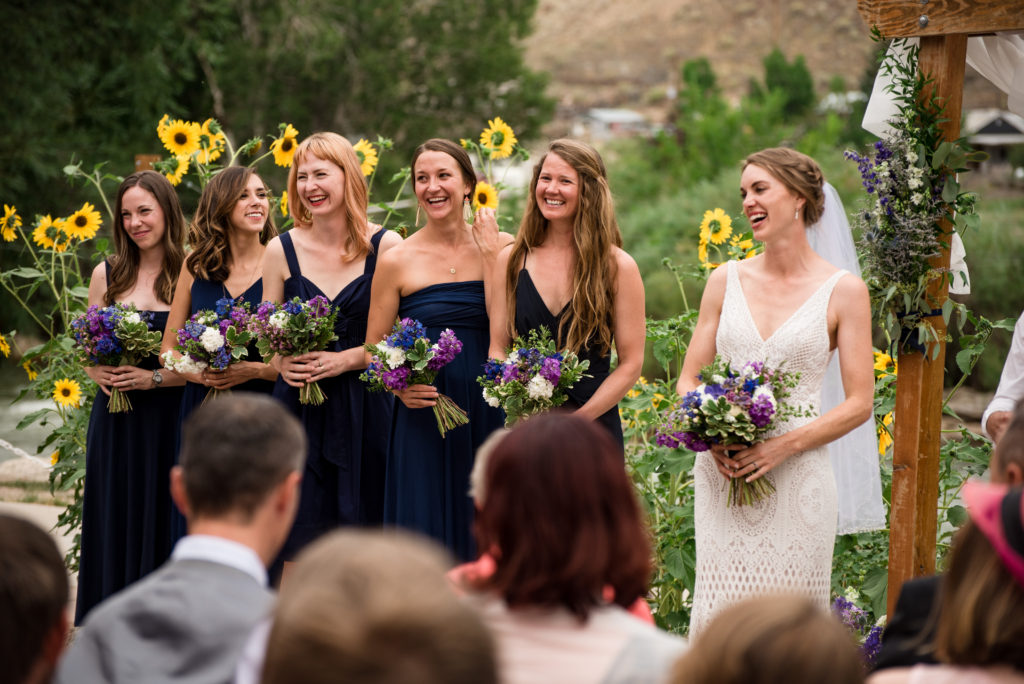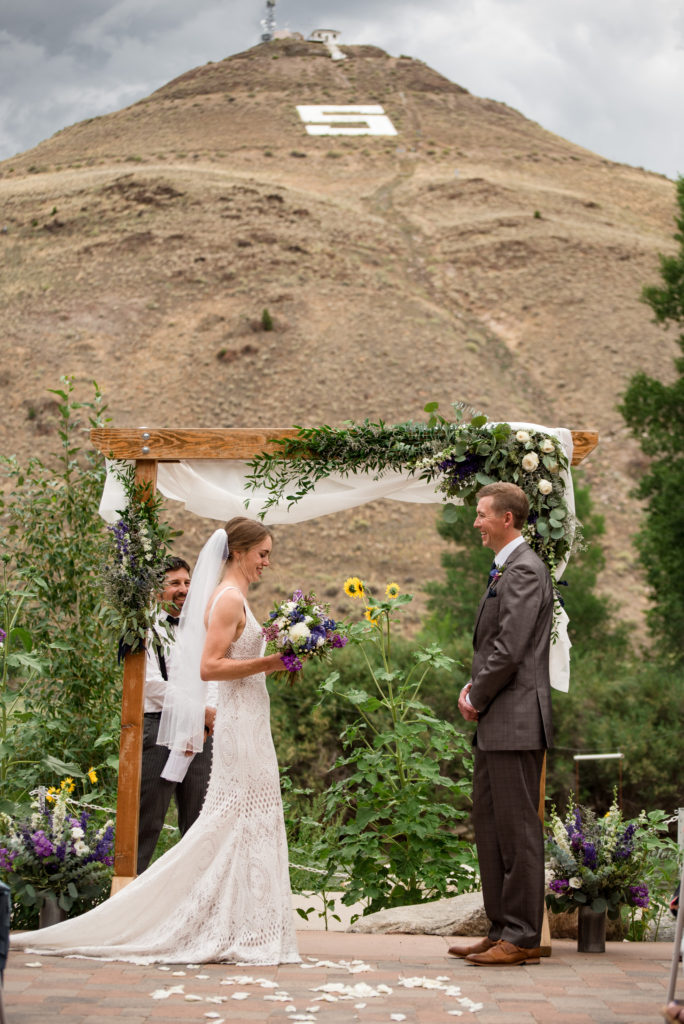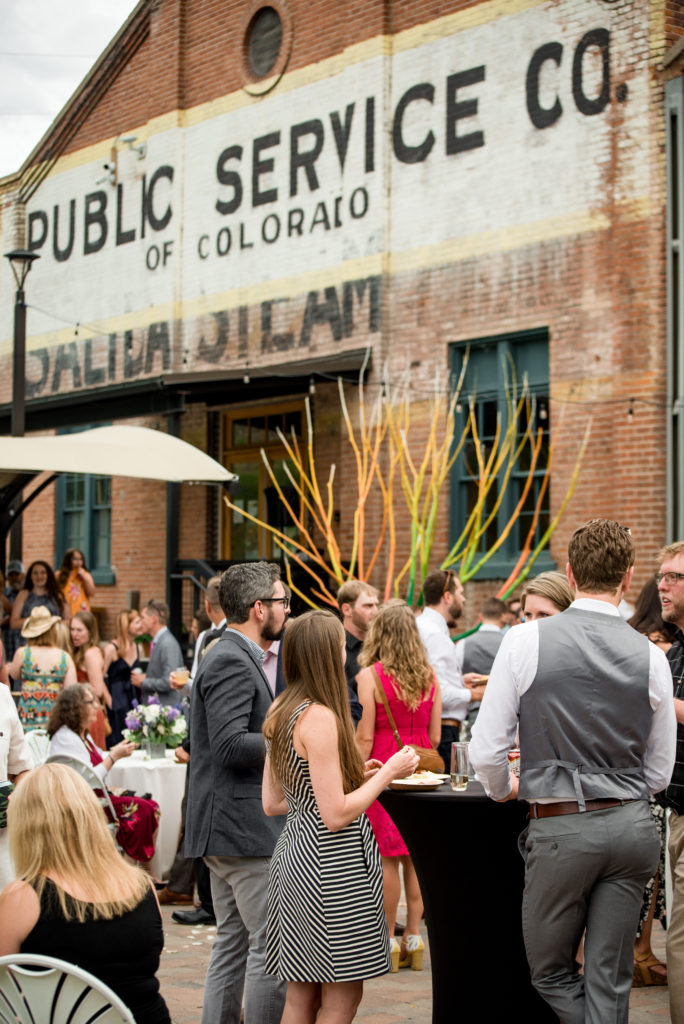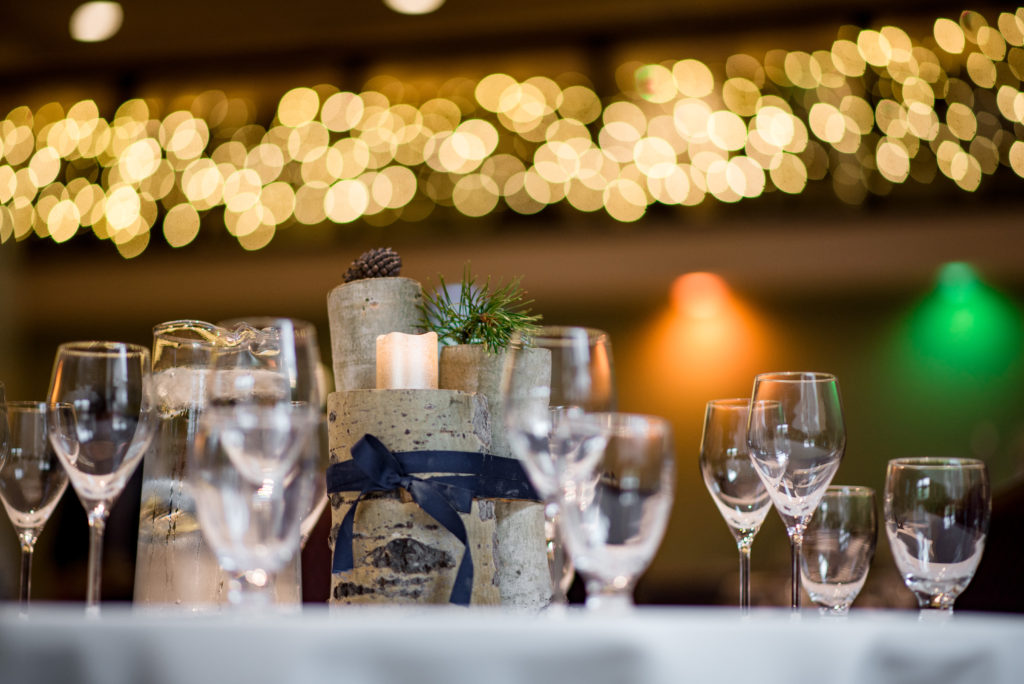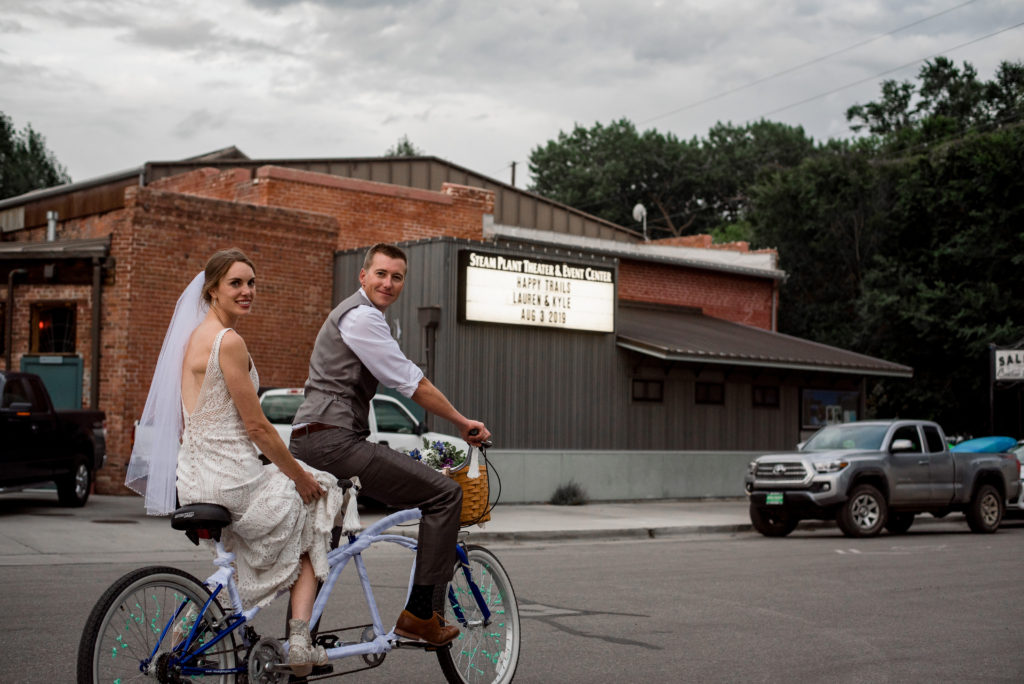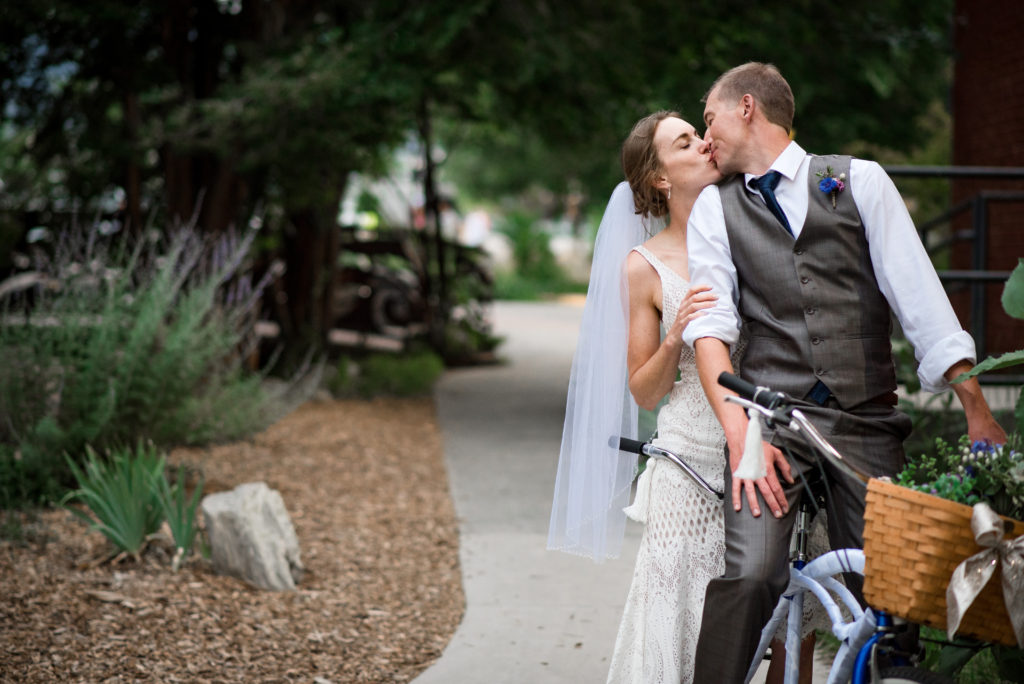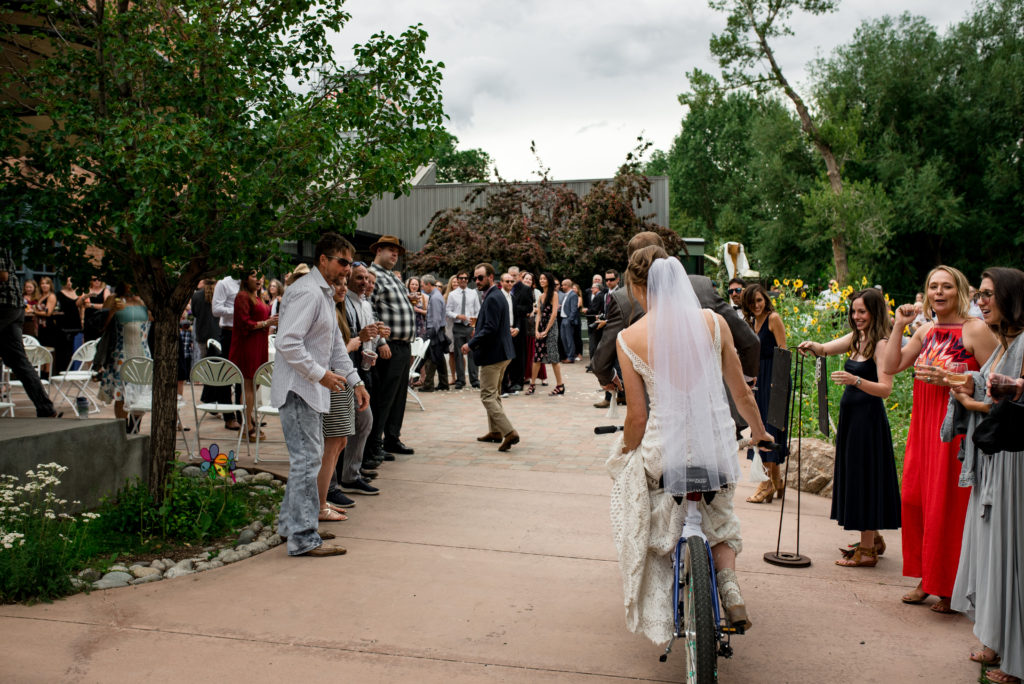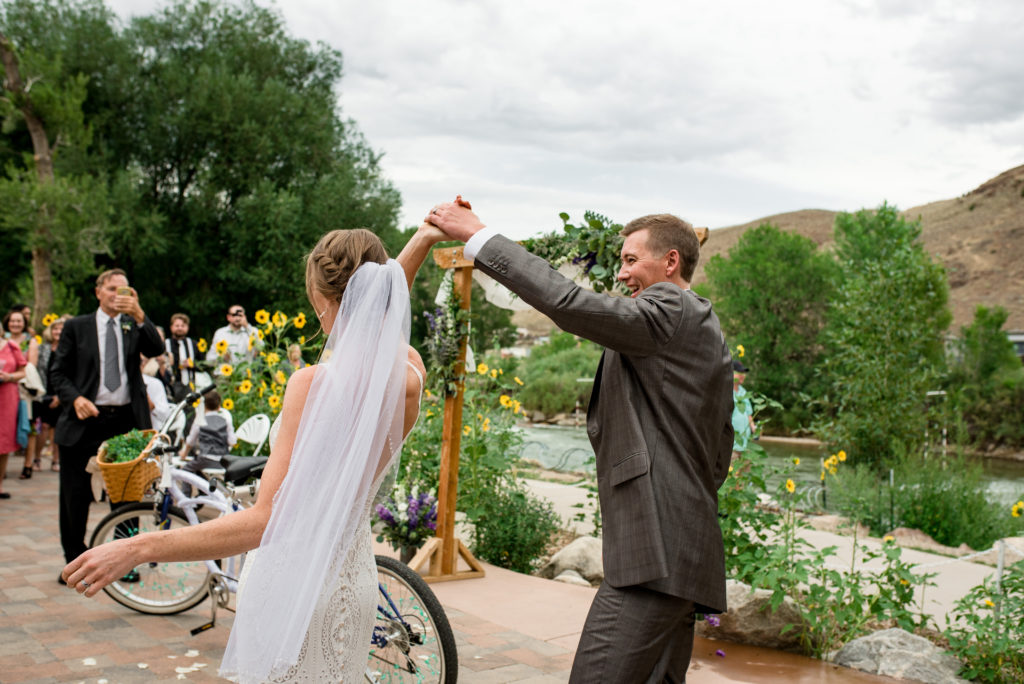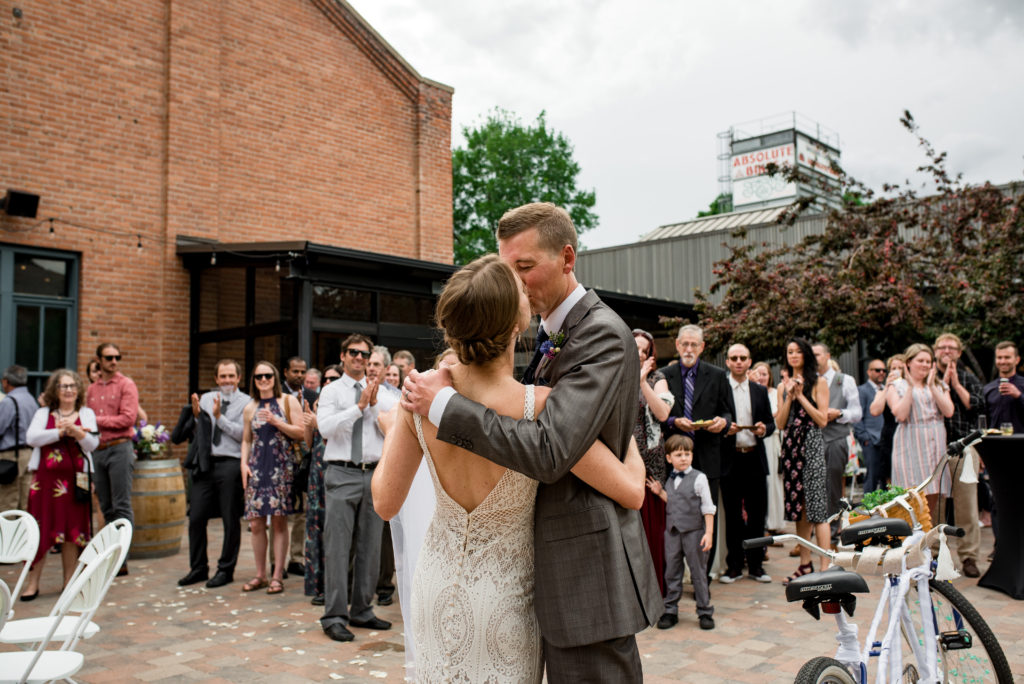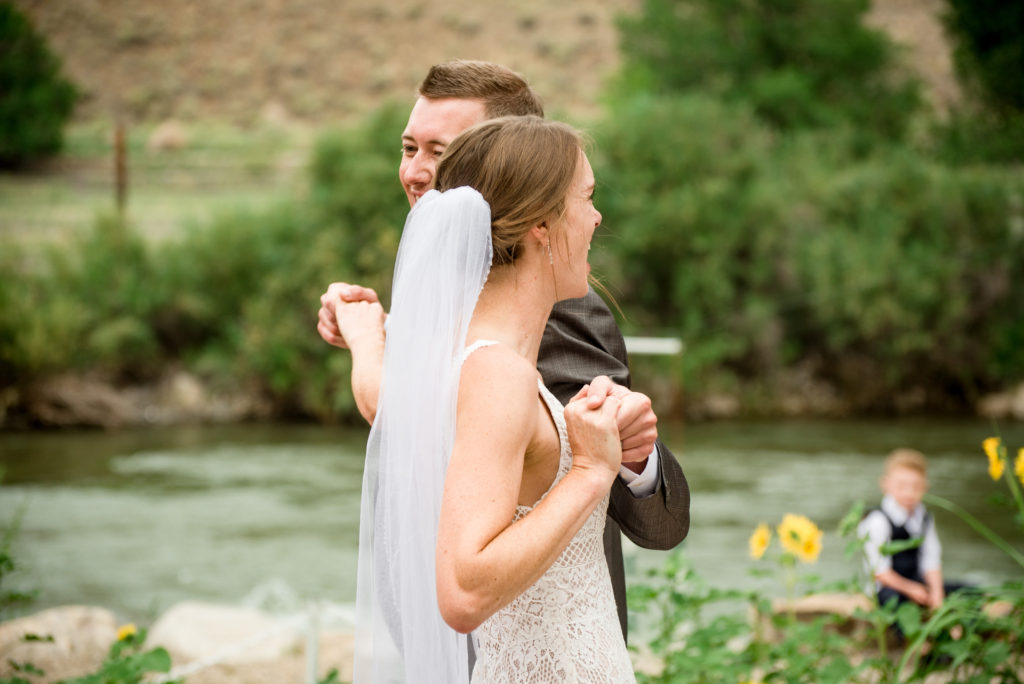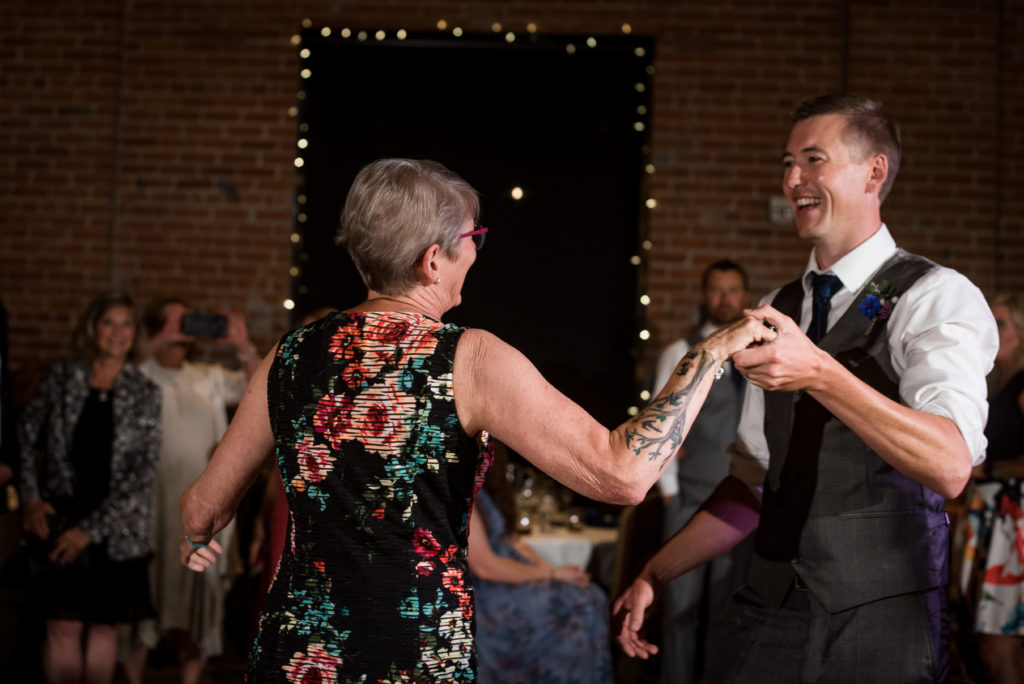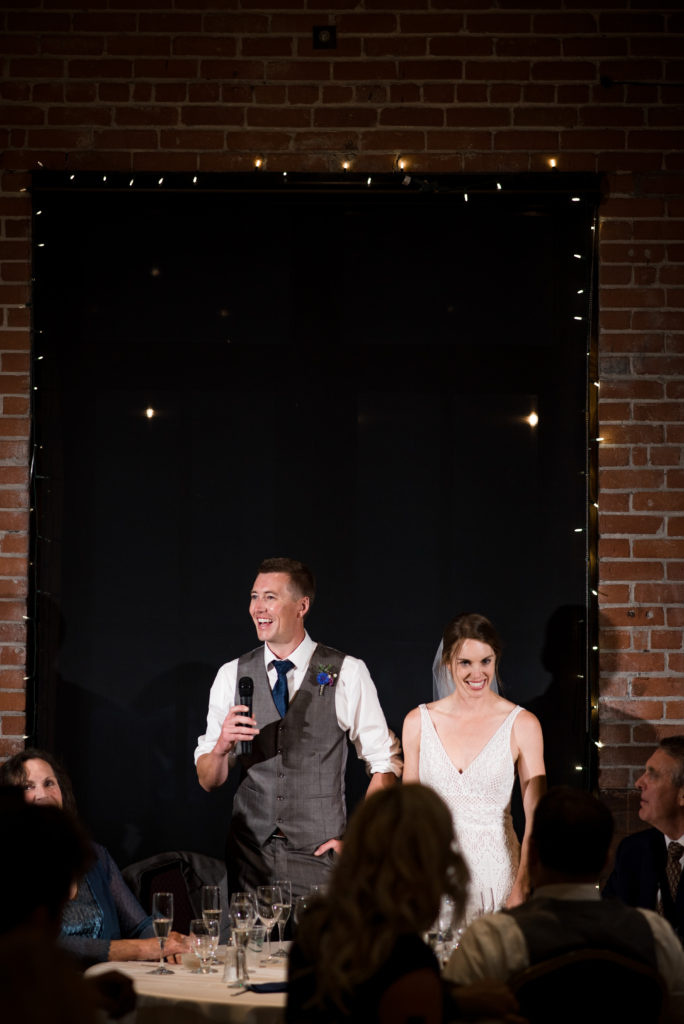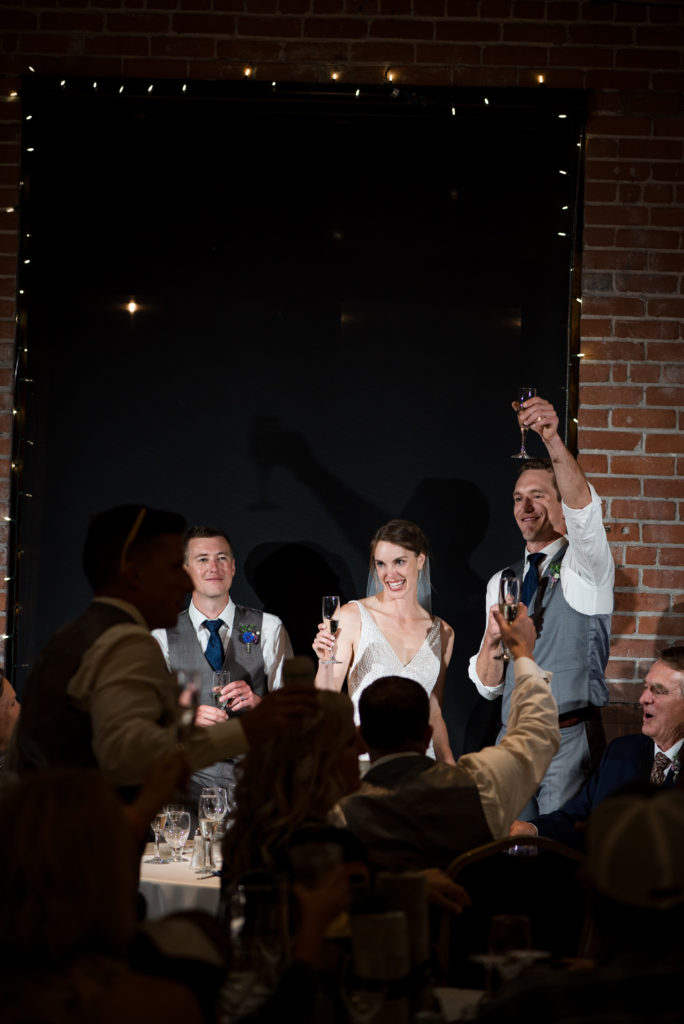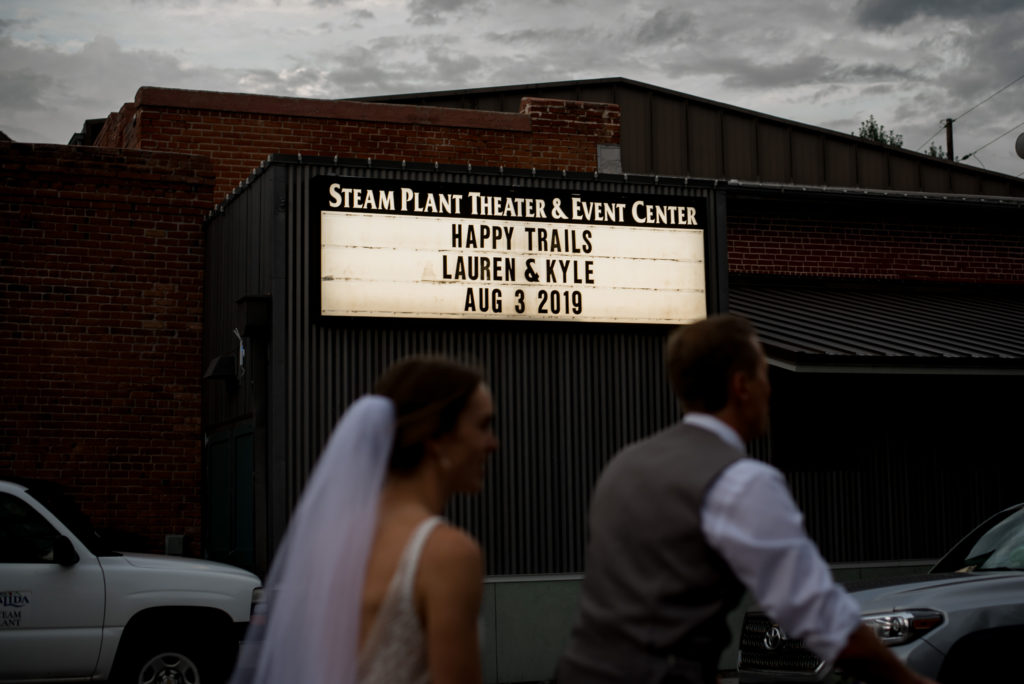 Photoraphy: Taylor Jones Photography Florals: Rancho Verde Flowers DJ: Soundmaster Entertainment Arbor Rental: Settings Event Rental Food: Kalamatapit Catering Venue: SteamPlant Event Center